Hello!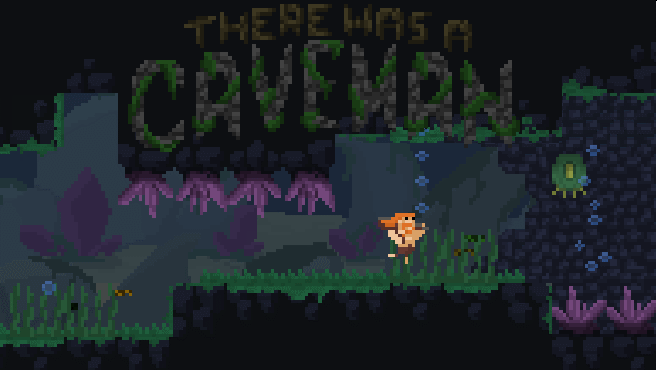 Here's a little update!
I have released a new alpha version! It's now ALPHA 12.
You can get it here - Indiedb.com
Be sure to check that out!
You still get to play only the first level, but it has been improved. It's basically just a demo version.I've added sound effects, there are new visuals, it's made a bit easier and less frustrating, and so on. There are still things that will change later on, like I will probably have some music, some sfx will change too, especially for the boss fight, more visual improvements, etc.
Here's a screenshot of how the new cave looks in alpha 12.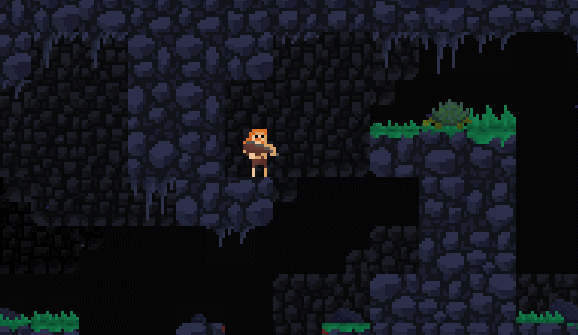 And here's another gif from underwater level. I have finished coding almost all of the enemies and mechanics for the this level. Now there's just level designing and the boss left. However, I might still add a few more enemis, or other gameplay mechanics. I'll get to it as soon as possible! :)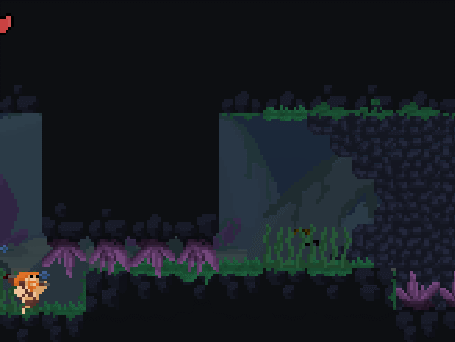 Here you can see, the wall coming down and almost crushing the caveman, and a prehistoric jellyfish, which explodes, when it senses danger.