Submissions to the IGF 2013 are now closed, and we sent UFHO2 as an entry in the closing hours (so much near the end that we didn't even receive the confirmation email :P).
The build we sent is also the new alpha version that I'm going to send to our backers of the campaign this evening, both on the iOS and desktop platforms.
Additions:
- Tutorial!! An interactive and complete tutorial on the basics of the game.
- Voices for all the characters
- All the characters are unlocked
- AI is really though now, uses powerups LIKE A BOSS
- New improved Gem apparition, now 99% fair
- Posters on the walls in the main menu with references to our friend games (i.e. the ones where guest characters come from) - Can you spot them all 6?
- Minor improvements here and there, and also somewhere else
Also, on a side note, this morning the good folks at IndieDB/ModDB/Desura launched SlideDB, a new sister site specifically for touch/mobile games. And guess what, UFHO2 was 2nd in popularity right after his highness the Holy Minecraft! Cool!
(we're third now, but well...)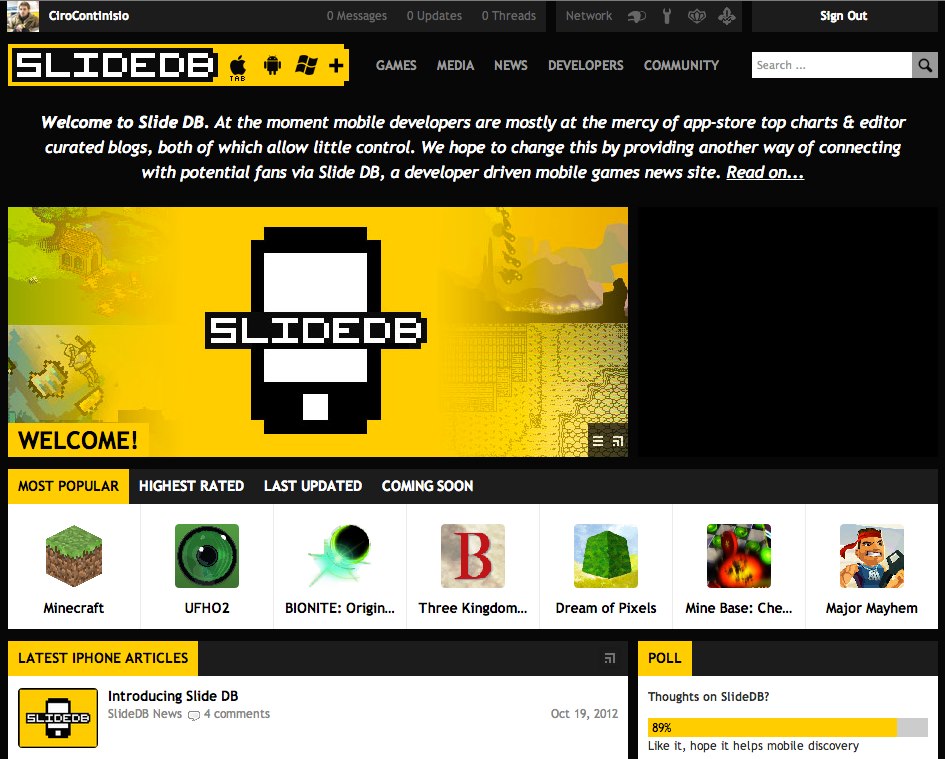 So check your inboxes people, because UFHO2 is coming!