I have received a lots of feedback lately and popularity of this small mod has really surprised me. Thank you all for your support so far!
Most of the criticism has been about airplanes looking too toyish. I started thinking and I have to say I agreed. Now I decided to remake all airplanes I've made so far and create new ones with better quality, probably best with my modeling skills.
So here are 2 new airplanes this week. German Pfalz D-III and british Sopwith Strutter 1-1/2.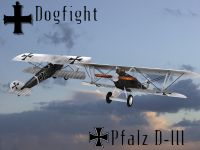 Pfalz D.III fighter airplane was used in large numbers by German Empire in World War One. Equipped with two Spandau lightmachineguns and with great agility this aircraft has indeed earned it's place in Dogfight mod.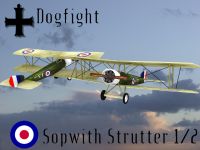 Sopwith Strutter 1-1/2 was one of the most famous aircrafts of World War One. It was first british aircraft which included synchronized machinegun meaning it could fire machinegun without fear the bullet would hit the propeller. Strutters were produced in large numbers for british and french airforces in WW1.
Source Militaryfactory.com
That's all for now hope you enjoy this small update!
Regards
-Ztormi