Maintaining the essence of our game (mainly being gore) we designed this achievements. This was new to us, as this is the first game in our studio that can connect to Google, so after some investigation we could implement this. Here are the logos and a brief description of each one!
Gas Leak
As long as the pig uses its super fart jump, points will be granted to reach this trophy. Double tapping the screen allows to jump over taller obstacles that come through the conveyor belt.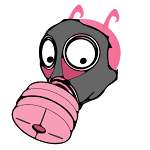 Survivor
Staying alive in a factory like this is not easy, even for the most experience pigs, so being able to survive for more than 100seconds will give you this trophy.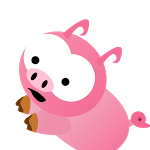 Too Slow for Me
Maybe you are too fast, but the red pig is faster! try to avoid him in some occasions and you will get this medal. The red pig is a tough guy and won't let you escape from him so easily.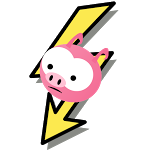 Bon Apetit
Can a pig become an excellent chef? Can he work in a fancy restaurant in Paris? the answer is NOT THIS ONE. But he loves easting things and when the quality is not good, he will burp. Use burps to throw enemies out from the conveyor belt and reach your objective.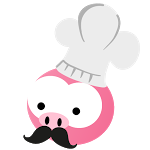 These are some of our medals. We are working and thinking in some others and will share them in the near future.
And remember, vegetables are bad and pork is good, so keep next to the pork!