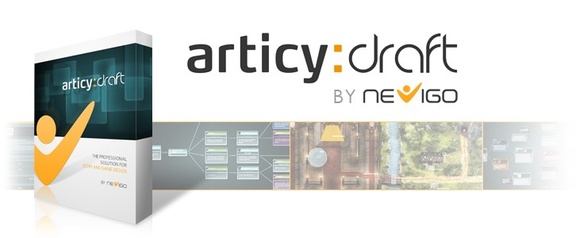 "Nevigo", the developers of the Game Design and Storywriting tool "Articy Draft", now support the development of
"Enderal – The Shards of Order" with their software, which we received at very good conditions.
Articy: Draft significantly facilitates the writing of dialogues for video games, the planning of levels, as well as the conceptualization of complex Game-designs. Among other useful features, it enables us to easily create linear and nonlinear dialogues, without having to invest a lot of time in the formatting and management of endless documents.
We sincerely thank Nevigo for their support!