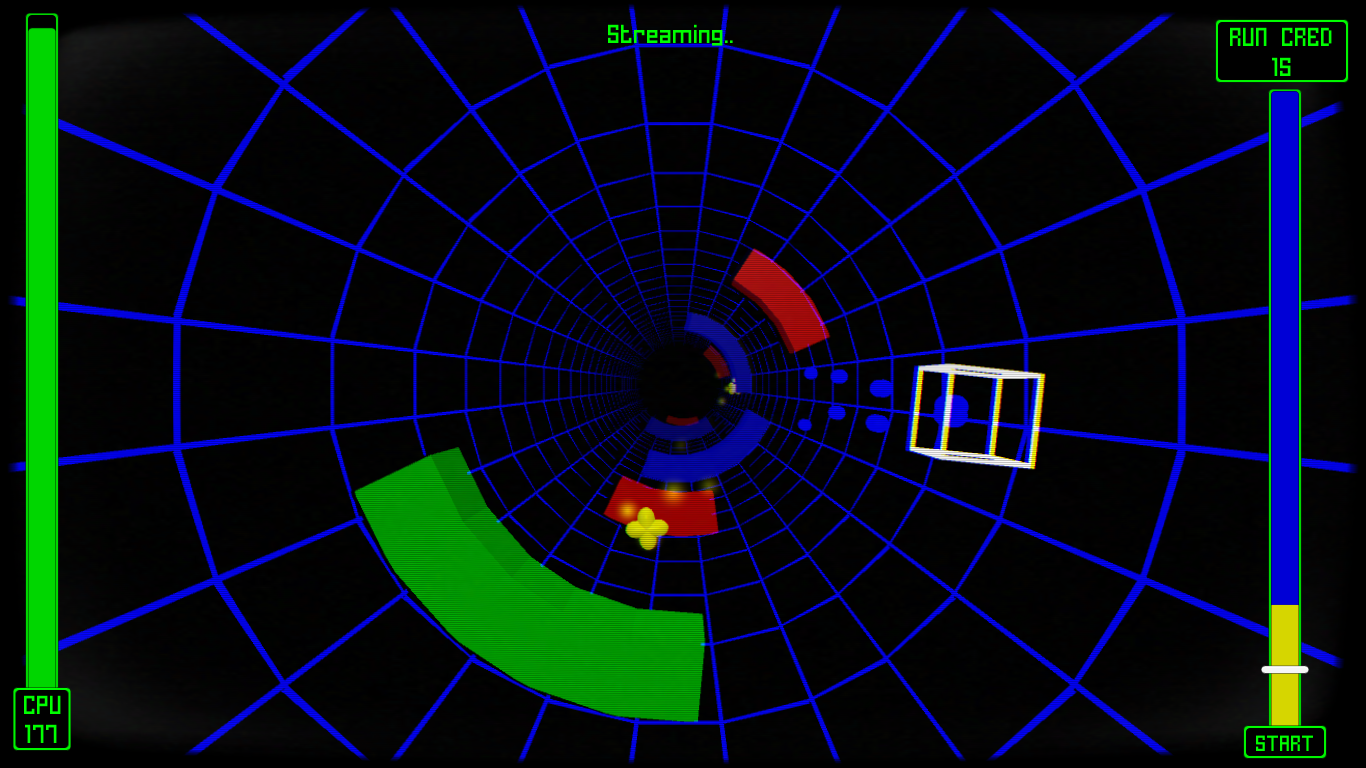 Networm is a 3D action game, inspired by the hacking sequences from 80's sci-fi films. Invariably a young boy would, at some point, need to hack into some huge corporate stronghold from his bedroom computer, and the sequence that would play out on the monitor was often very game-like. Growing up as a young boy with a bedroom computer, I always wished I could play that cool hacking game that everyone seemed to own, so when I took the plunge into indie development, I decided to try and make it!
Networm is currently available on Itch.io as an early access build - The game is almost entirely complete, and so the early access build is really just to fund a month or so of continued polish as I work hard to publicise the game on Greenlight. As soon as the game goes live on steam, everyone who has bought the itch.io version will be given a free steam key to download the final build of the game.
The game boasts two modes of play - a rogue-like "endless mode" that we were demonstrating at Insomnia 55, and a story mode with reactive narrative elements, that give the player free reign to attack the servers of their choice, slowly uncovering a global conspiracy and ultimately thwarting the efforts of one mega-corporation to achieve world domination. Along the way the decisions you take will affect the world in different ways, and I hope that there is a certain amount of replay value in seeing how the different strands can play out if you take alternative paths through the game.