The Net Gain Kickstarter is live!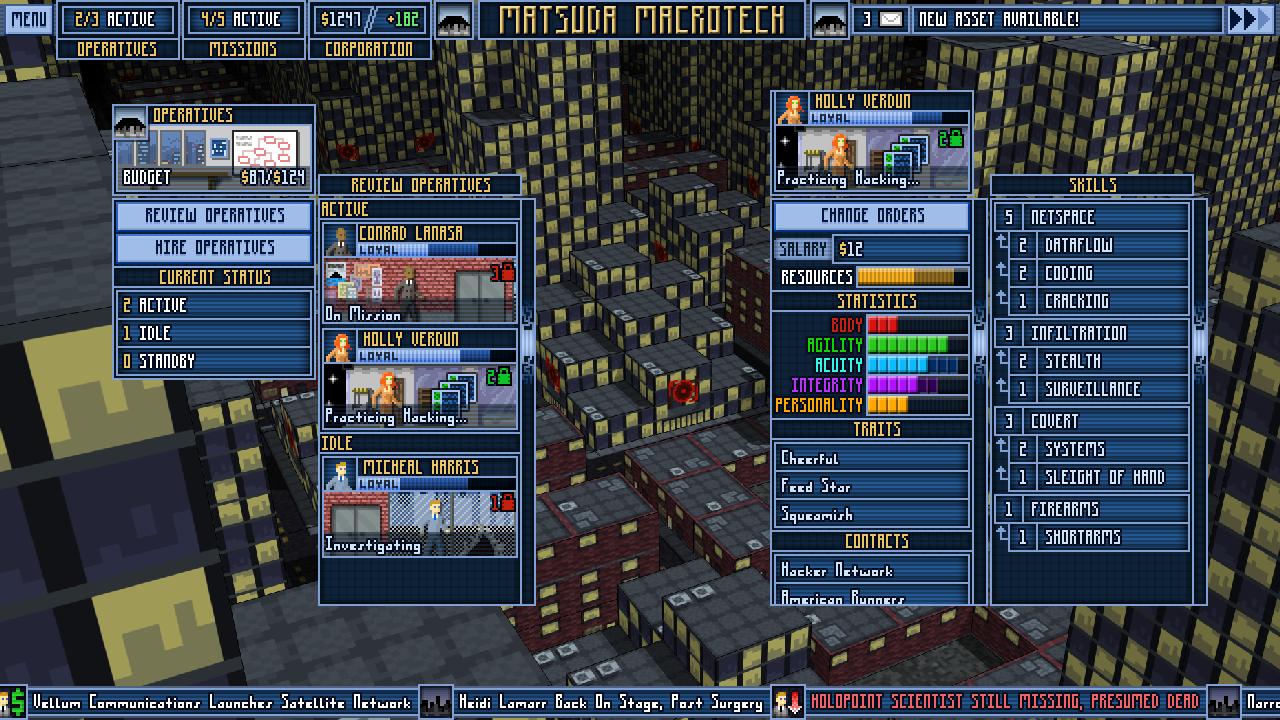 Chicago, IL - Level Zero Games has just fired up the Kickstarter for their first major video game project Net Gain: Corporate Espionage. It's a strategy game with an espionage twist. Playing as a Broker working for powerful mega-corporations, the player will plot and execute missions and operations against enemy companies assets and more, in order to dominate the global economy.

But brokers don't work alone. By assembling a team of crack operatives, each with their unique traits, skills and loyalty, you can enjoy dynamic missions in an ever evolving world. Random events pepper the plots with surprises, and setting up operations can lead to long time gains...or unfortunate brushes with revenge.
The game is heavily inspired by its backers support! By backing the project at different levels, the supporters themselves get to help craft the games many operatives and assets, leading to a rich world that its players can all enjoy! Run into your friend's create-an-operative in game, or try to acquire his company!
The Kickstarter for Net Gain hit over 60% support in only a few short days, and the anticipation grows steadily. Come check out the Kickstarter page, watch our info video and trailer, and pledge your support for the newest name in cyberpunk, Net Gain: Corporate Espionage!