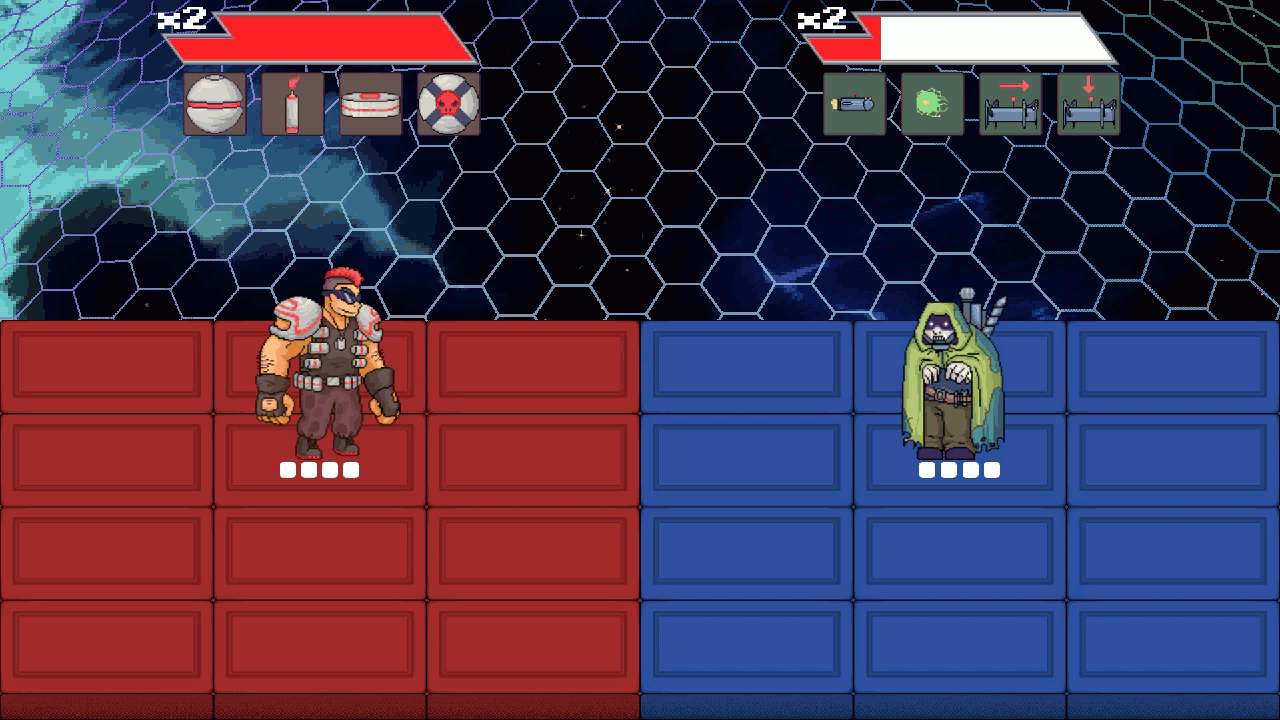 TL; DR — Net code bug fixes. Single player/co-op modes now planned. Greenlight submission almost to the top 100 games.
While we've been rounding off some rough edges, like adding death animations and respawn pods, our focus has still been on network code. We fixed several bugs this week, one of which was causing multiple attacks to be seen on the opponent's computer when the player charged an attack. Currently, our code makes games playable over the network, but we want to make sure that when issues occur, the game knows how to handle them. We can't wait to enable our players to battle their friends without having to be in the same room!
We'd like to thank everybody who has given feedback so far! We've been listening to the cries for a single player mode and are proud to announce we plan to include two single player/co-op modes with the release of the game. We still do not plan to have a story mode as this is a fighting game, but we wanted to include some game modes for people to play by themselves when playing with a friend isn't an option. We will be releasing more information about these game modes later, but for now, here's a brief description of each one:
Arcade mode — this mode will put players through a series of battles to prove they are masters of the grid.
Endless mode — this mode pits the player against an endless onslaught of enemies, which will not be limited to just playable characters.
NOTE: These game modes are not finalized and are subject to change.
Lastly, we wanted to give an update about our Steam Greenlight campaign. We are currently over 80% of the way to being in the Top 100 games on Steam Greenlight. We would like to thank everyone who has voted for us so far and encourage everyone to tell a friend about us. With your help, we can make selling our game on Steam a reality!