Exordium Games proudly anounces "Nephil's Fall" on Kickstarter - an epic 2d fantasy platformer with metroidvania gameplay, several unique mechanics, beautifully illustrated interactive environments, a deep story-line and great replayability potential.
The game is inspired by a mix of classic metroidvania platformer games and JRPGs as the main visual foundation. We put a lot of effort in creating the world and environments that you'll be exploring and we are really satisfied with the unique art style.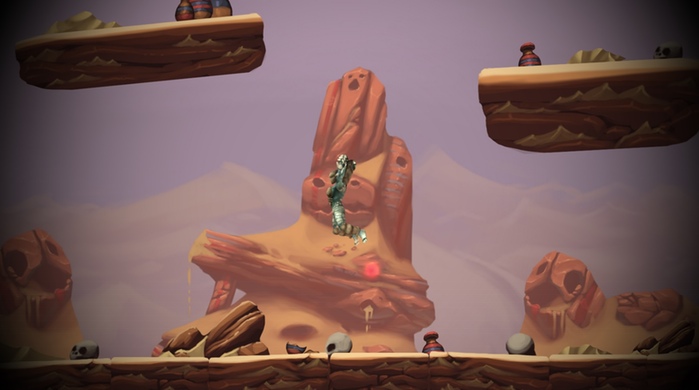 Unique mechanics
There are two sacrifice mechanics in the game:
A) To pass certain portals into different environments and levels, the player needs to choose which armor piece and thus its essence power he'll leave behind temporarily. This leaves the player with a tactical choice: decide which of your abilities you can do without for the time being.
B) In order to restore balance to the environment Nephil needs to permanently sacrifice one of his essences by giving it back to nature. This means Nephil is getting weaker throughout the game which means that player will have to become more skillful to compensate for their lack of abilities
Help us get greenlit by voting for the game on our Steam Greenlight page.
Find us on all your favorite social channels, we really want to hear from you :)
Facebook | Twitter | Steam Greenlight | IndieDB | Website | Instagram