Hey cyberpunks, humanoids, Neofeudal lords and ladies!
Thank you all for your support of Neofeud! In response to your feedback, I've fixed and patched up several of Neofeud's important issues. This latest Steam update should smooth out and make for a better overall game experience.
I would greatly appreciate feedback on this update, so that I can ensure it improves the game for all systems and is stable. Help me make Neofeud the best game it can be! Check out the update here.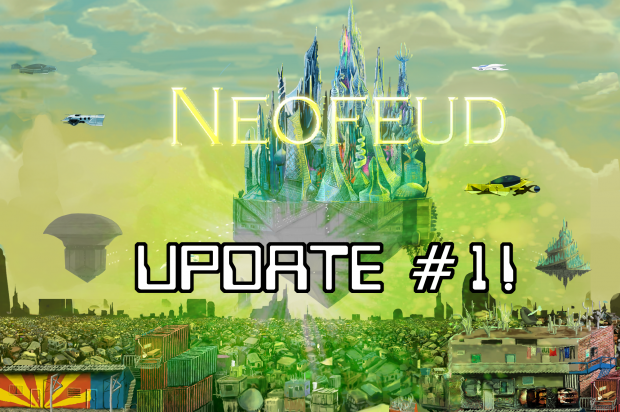 In addition, I'm incredibly excited to share this latest Silver Spook podcast, in which I do my best not to flip out talking to James Dearden, the man behind Technobabylon, an amazing cyberpunk adventure game and a big inspiration behind Neofeud.
We talk about Neofeud (which James has played), Technobabylon 2 and his other upcoming projects, his take on Blade Runner 2049, cyberpunk generally, a future where flying cars exist only in Dubai, the dystopian / utopian potentialities of the internet, how he handled ethnicity, gender, orientation, etc. in Technobabylon, the State of Indie Games / Adventure Games, getting Technobabylon on VHS and Panasonic microwave, and more. Plus, Silver Spook and James express mutual love of Deus Ex, and why a game that is on par with the original cyberpunk FPS/RPG masterpiece will at last be made -- most likely by an indie studio. (Possibly Silver Spook Games, one day!)


Follow James Dearden / Technocrat Games: Twitter.com
And finally, here are a bit more specifics on this latest Neofeud update:
Bug Fixes

- The Arcade Fight scene is now clearer, and less unnecessarily difficult and confusing. Getting away from the bar is simpler, and there's more time to handle the escape when being shot at by the SWAT behind the Kill Machine arcade game.

-Fixed the bug where you would get stuck in the arm screen if you use it during fight with Talos.

-Fixed bug where in the elevator (when you are with the security guards), if you click out of the elevator through the exit option, you could get stuck, and have to reload a previous save state to get out of it.

-Can no longer save the game from the start menu which would overwrite your progress.

-Fixed error message in High City, after 'giant spider area' 'in "room42.asc", line 326 Error:Face Character: characters are in different rooms'

-Fixed issue where 'firing your big object' in the High City office at the wrong time caused problems.

-Fixed issue where, while following the robot girl, if you get out of range before she appears, the game will crash trying to load two savestates at the same time

-Various typos cleaned, bugs squashed, wrinkles ironed.

Thanks for all of your support and help!