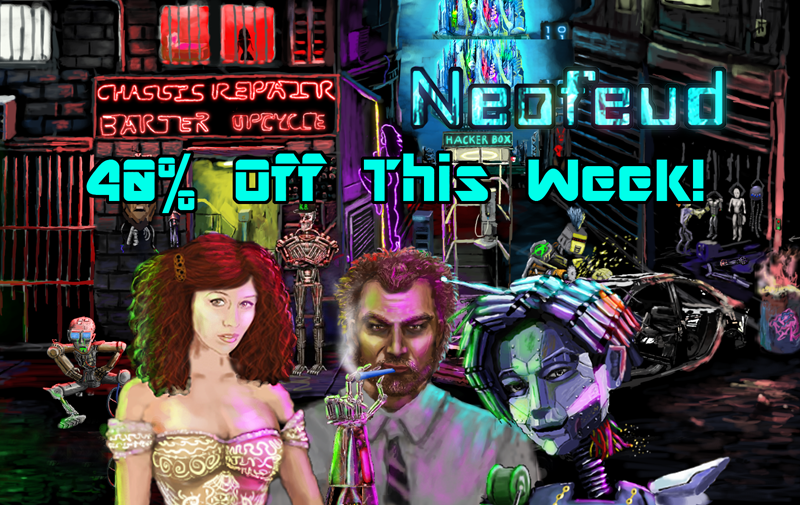 Get Neofeud now in the Steam Winter Sale! Store.steampowered.com
Happy Cyberpunk Holidays! May your dystopian reality be slightly less grim for the next few weeks.
Also, thanks everybody who voted for Neofeud in IndieDB! Neofeud made it to the Top 100 Indie Games Of 2017 (Apparently out of over 10,000). We'll see if we beat Cuphead as the #1 Game! (One can hope!)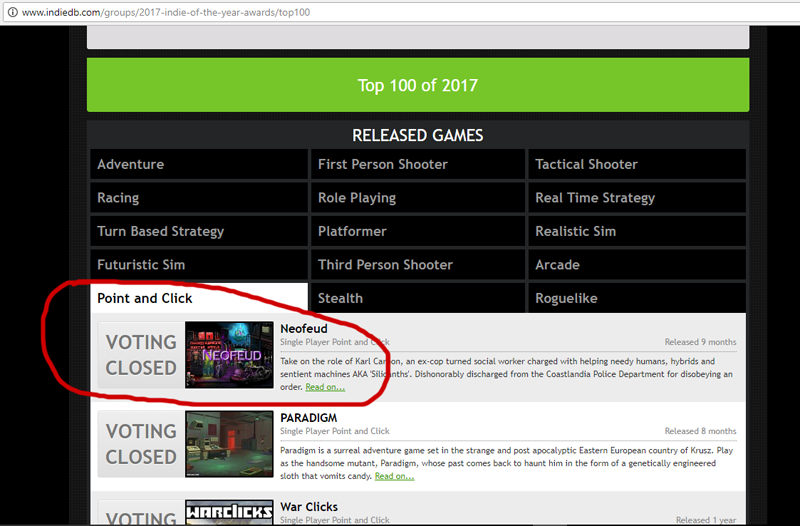 The Space Quest Historian Plays Neofeud!
I'm honored to have The Space Quest Historian, a prominent and very entertaining personality in the adventure game world, doing a let's play series of Neofeud!
It's a great video series so far, very funny and enjoyable generally. :)
Space Quest Historian site: Spacequesthistorian.com
Finally, here is the latest Silver Spook Livestream, where Dysmaton Gets Hydroponic Bonsai Trees!