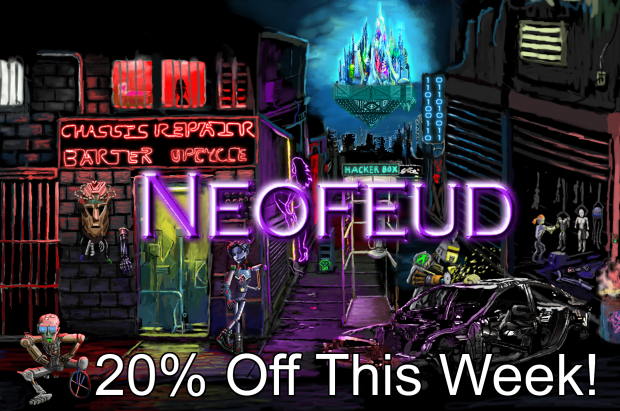 Neofeud is 20% off this week! At $12, with 10+ hours of 1366x768 handpainted adventure game goodness, it's a total steal! The game can be found on Itch.io and will be on sale till July 1st.
And here's a quick update on Neofeud's Steam status: yes, Neofeud was Greenlit a week and a half ago, and the game itself is of course completed. Unfortunately, it seems like it will take a bit longer than expected for Neofeud to hit Steam, as it needs to go through their new Steam Direct system, which is more involved and takes more time than Greenlight. If you'd like to play Neofeud, I therefore still recommend picking it up on Itch.io!
If you're still not sure if you think that Neofeud is worth the 12 bucks, have a look at this most recent bit of playthrough by 'Noobvision' :)
In other news, I am currently in crunch-mode on the latest prototype of the next Silver Spook Game, working titled "Forgotten City". Have a look, and stay tuned: the demo will be coming June 30!