Neofeud, a cyberpunk adventure and one of the Top 100 indie games of 2017 on IndieDB is now available on the Mac! Silverspook.itch.io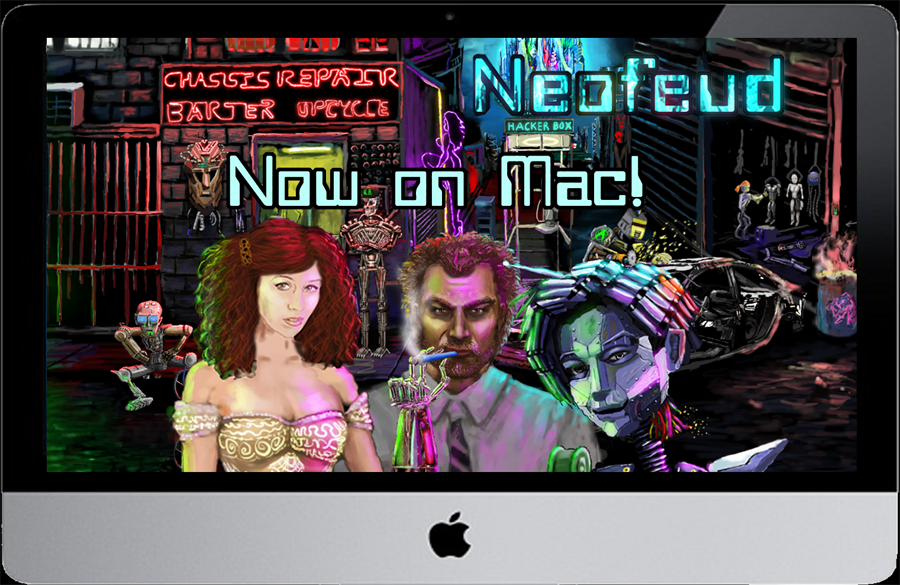 In addition, Neofeud, which was made using the Adventure Game Studio engine, is now up for the AGS 2017 Awards! If you have a moment, please nominate Neofeud for any awards you feel it should be consider for. :) Adventuregamestudio.co.uk
Next up, the Silver Spook Podcast! Here's the most recent podcasts where I talk to Dave Gilbert of Wadjet Eye Games about all the WEG titles and his upcoming game, Unavowed!
By popular request, I have converted all of the Silver Spook Podcasts to an audio file version. They can also be found on my Youtube Channel. Youtube.com
The Silver Spook Podcast features yours truly speaking with creators -- game developers, writers, and more -- largely indie and of the cyberpunk, sci-fi and adjacent genres (though not exclusively). Enjoy!
Episode 15 - Nathan Hamley creator of Guard Duty

Episode 14 - Dave Gilbert of Wadjet Eye Games

Episode 13 - Francisco Gonzalez of Grundislav Games

Episode 12 - Japes Hirons creator of Neon Sword

Episode 11 - Jonas Waever lead designer of "The Nameless Mod" for Deus Ex 1

Episode 10 - Jamie Patton creator of Spinnortality

Episode 9 - Primordia Writer Mark Yohalem

Episode 7 - Technobabylon creator James Dearden
And finally, here is some of the latest progress on Neofeud 2, whose backgrounds I am currently digital-painting!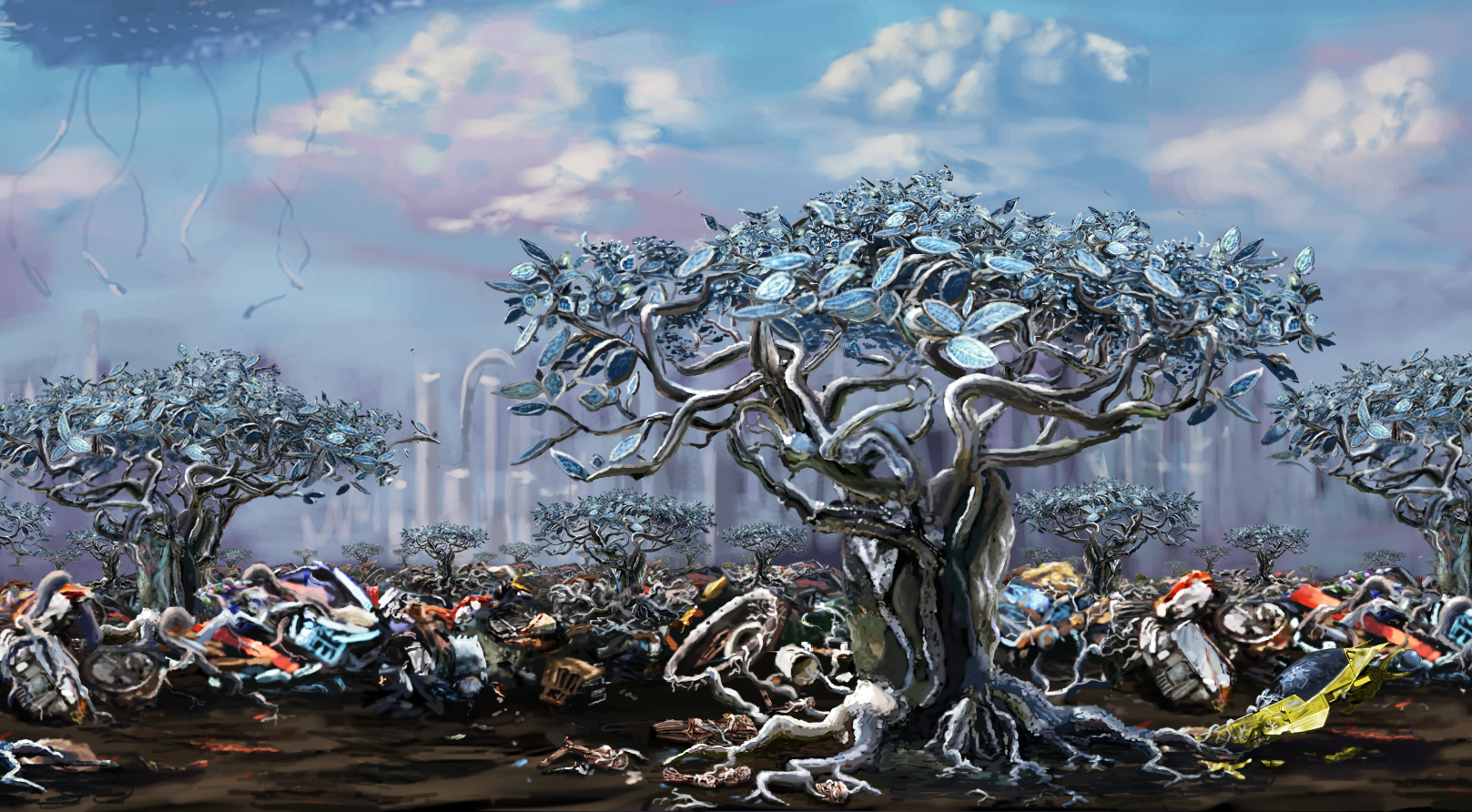 You can follow me on Twitter @silvrspookgames, on Facebook "Silver Spook Games" and on Mastodon to get the latest updates on the next games! There's also the Patreon if you'd like to support these projects. :)