If you haven't picked up Neofeud yet or known anyone who might be interested in it or you want to gift it to someone, Neofeud is on sale now till February 20!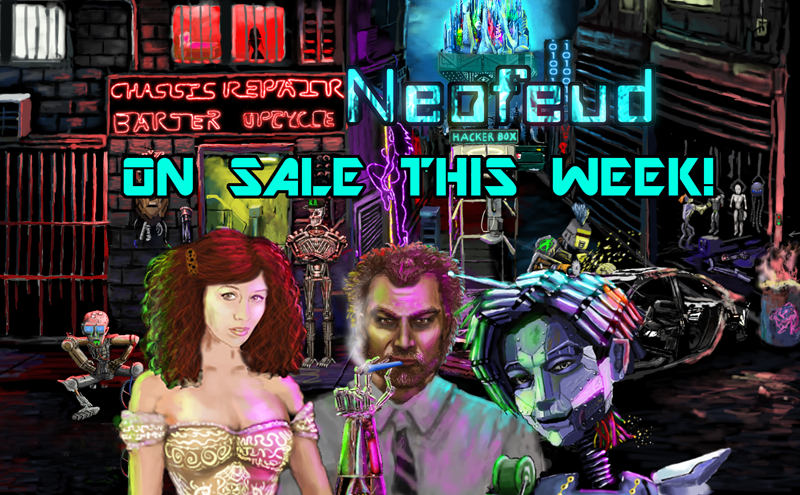 You can now vote for Neofeud for game of the year and several other categories in both the Adventure Game Studio Awards and the Adventure Gamers Awards!
Neofeud was nominated in the 2017 Adventure Game Studio Awards for:
Best Game
Best Writing,
Best Character,
Best Music and Sound,
Best Background Art
Best Character Art,
Best Voice Acting
Thanks everyone who voted! I'm really honored to be up for any awards in this awesome engine that was used to produce such great games as Primordia, Technobabylon, Cat Lady, and the Blackwell Series. It's great to be among good company this year including Captain Disaster and Legend of Hand as well! I'm however very thankful that Wadjet Eye Games and Wormwood Studios didn't release anything in 2017 to give Neofeud a better chance! (You can find out more about Wadjet Eye and Wormwood's upcoming releases in the Silver Spook Podcast, though!)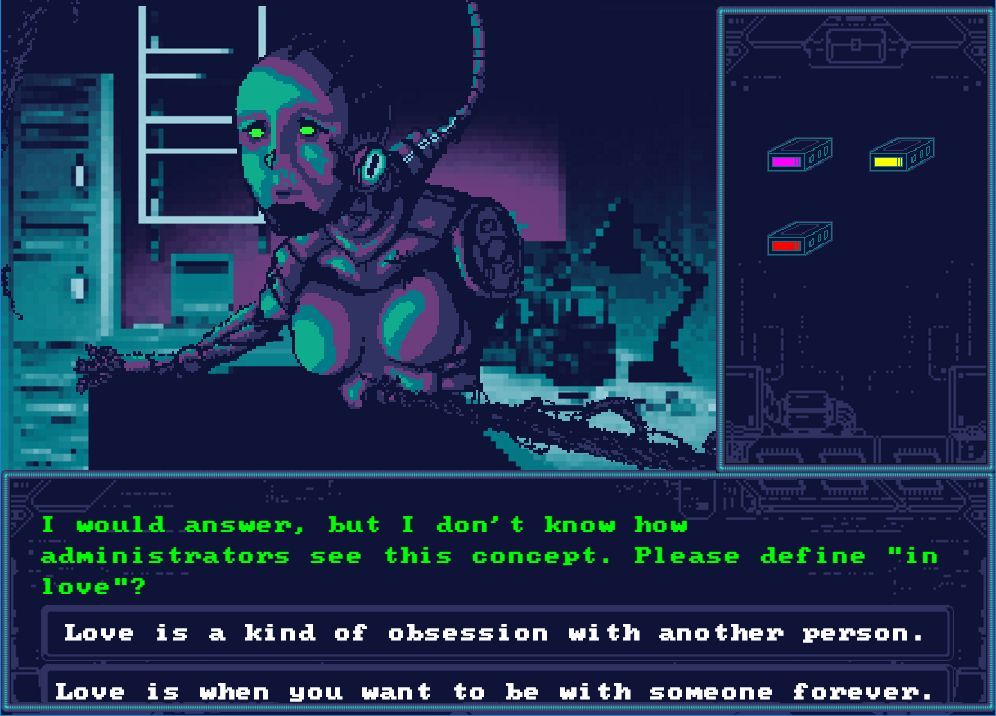 Speaking of the Silver Spook Podcast, I just recently finished having a very deep and insightful conversation with Sophia Park @sophiapark_ of @aether_int about her awesome and thought-provoking cyberpunk game "Localhost" in which you must convince artificial intelligences to let you delete them as part of your job. Look out for it on the next Silver Spook podcast! Youtube.com
Next up, for Valentines Day, here's what Neofeud might look like as a @SukebanGames VA-11 HALL-A style cyberpunk bartending game. Who should get together in Neofeud 2? Happy waifu shipping! Silverspook.itch.io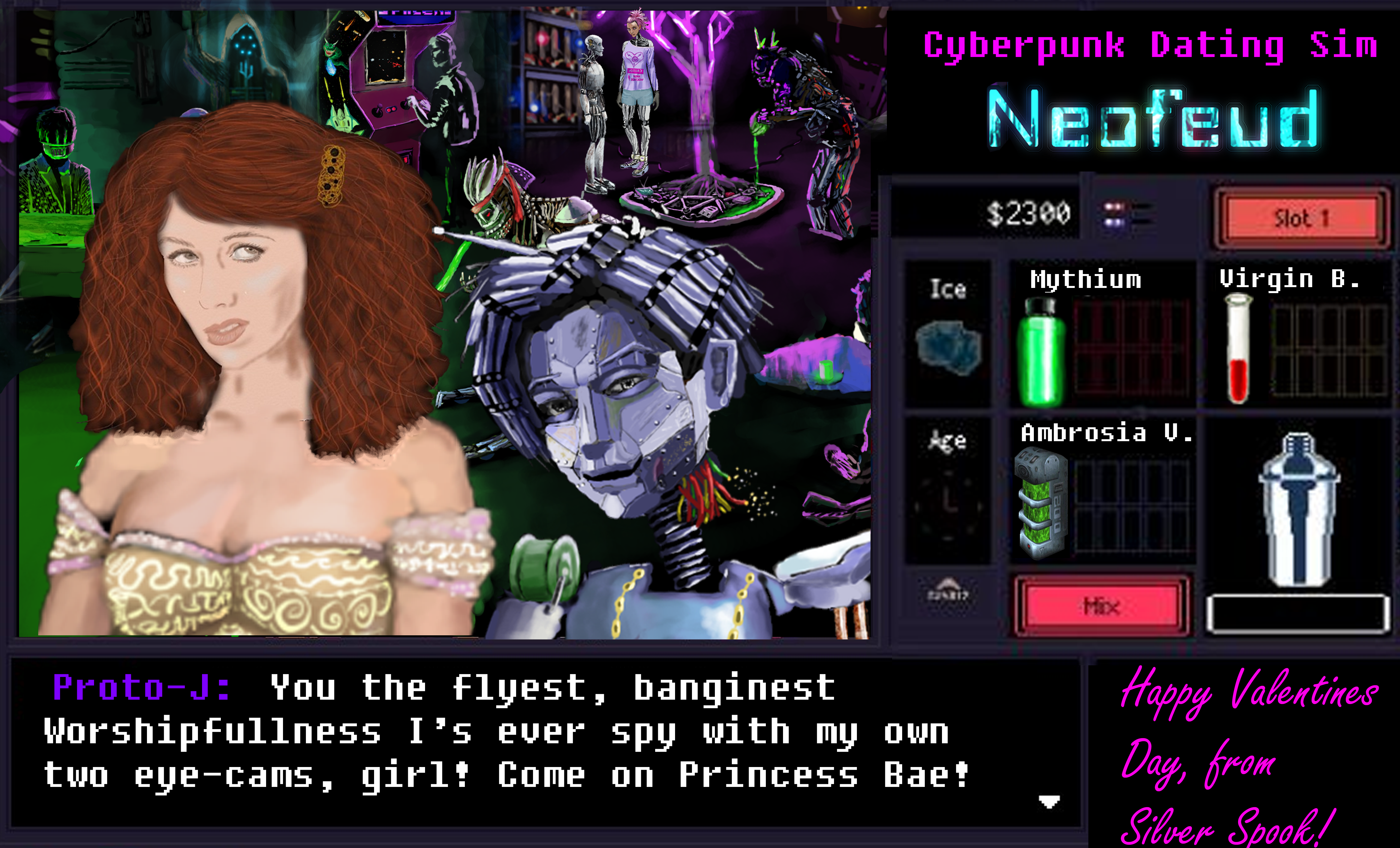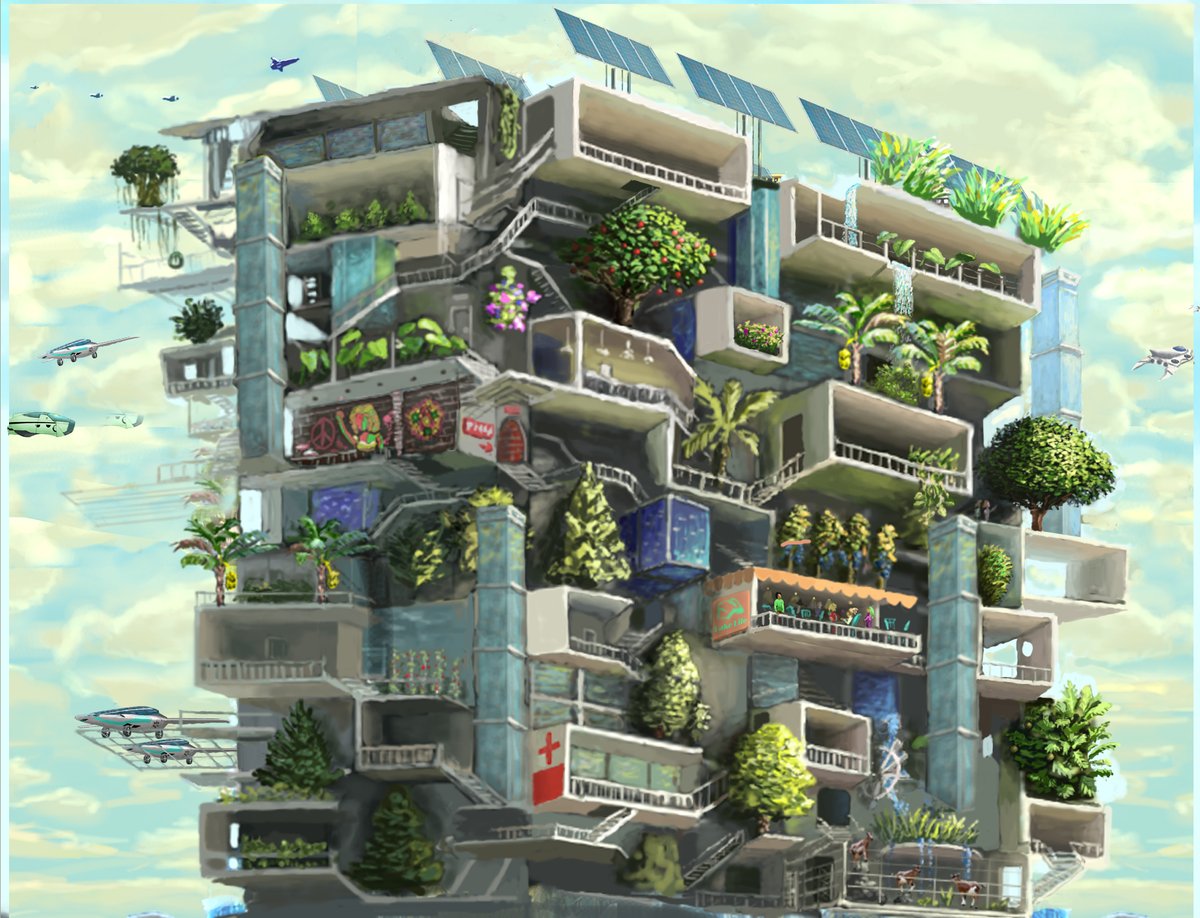 Here is a more updated (almost) finished version of that earlier artwork from the sequel to Neofeud, in the works! This particular scene is now more-or-less finished up, although it will probably go through another phase of modification when it gets implemented in the AGS game engine.
Finally, to learn more about the latest Neofeud 2 artwork, the "Anarcho-Holonistic" concept I'm mulling over the sequel, as well as the art process I used to create this sort of surreal art, have a look at this livestream: