Hello IndieDB, it´s been a while! Since your great reception (my most sincere thanks to every indieDBer for helping Negspace reach #46 on its first day here) I´ve kept quiet around here.
I was working, see for yourself!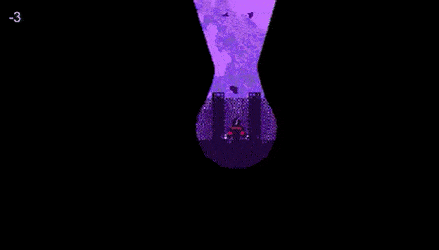 See all those layers of clouds, asteroids and background galaxies?
They have been made with the same shader, which I´ve still to finish, but it´s already proving a great help to build atmosphere and depth into the game, and it was instrumental to have endless parallaxing (hopefully I´ll be able to show you why that was needed soon!)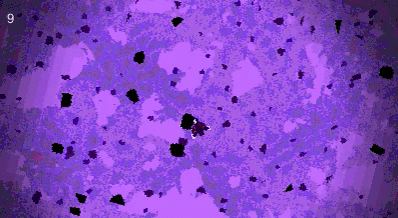 A basic score room was implemented. It will be replaced by something looking more enticing, but lots of logic bits were finished in order to get it working!

See the different light patterns? They are visual cues on the amount of frags you´ve got, when playing deathmatch, or your team´s score, when playing football. They´re quite subtle, and you scored is showed elsewhere as well, but experienced players will have no trouble reading them on the fly!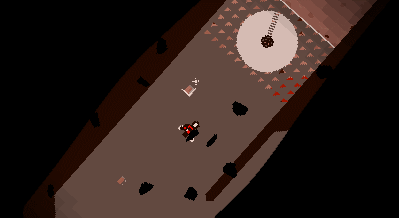 Added buoys, which pulse to the color of the last player to get to them.
They were the base for the new mode: Racing!
Laps are defined as a series of buoys that you have to touch, so it´s up to level design if they take the form of a traditional track or a high speed journey through the void.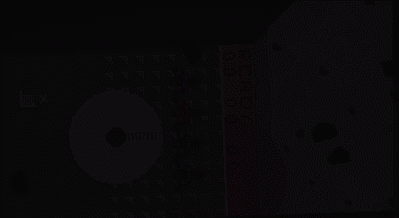 Here´s the current color scheme for the first race track. The multiplane object in charge of the parallax now supports tile layers (seen here in the dark red structures on the background).
Logic and environment elements were added to count laps, time them, and display the fastest one.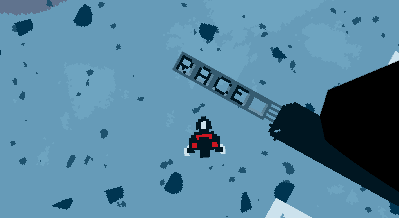 Added a scrolling mode to the letter displays. It is used to convey the controls to the players, and a couple of these were thrown around for eye-candy and gameplay hints.
Started working on sound.
Lasers, thrusters, explosions, ship impacts, wall grinding and racing buoys are already bleeping and blooping, each with their own random variations.
On audio details, Buoys and lasers shift in pitch according to the player ID, Impact and grinding sound volumes were mapped to actual impact forces / friction, with impacts also getting a ranged random pitch each time, producing a satisfying cacophony of clangs and fizzles on every botched manoeuver.
What do you think?
PS: If you just found out about Negspace, you´re also welcome at the devlog (10 pages, 13k reads already!), twitter and facebook to stay updated! Or, to make sure that you won´t miss any major announcement, subscribe to the newsletter!