It's finally a working demo, long waiting is over. Fun, fast, split screen multiplayer racing game is here.
For a month or so followers on Twitch channel was (im)pationtly waiting for demo to be played. Windows, Linux and Mac demos are available for download (thanks IndieDB team for fast approval). Not all features are included in current demos (car upgrades, candy collection ect.), and graphics set to mobile (lowest) settings, but you still have blast, especially if you have friends around.
Download demo for your platform and have fun.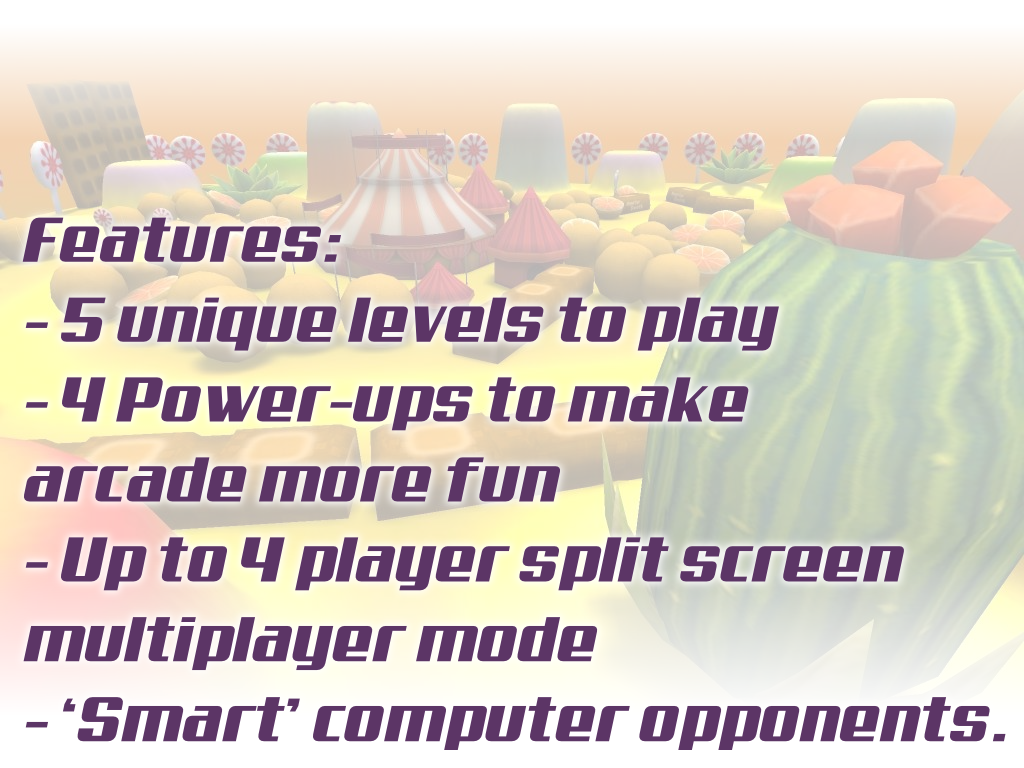 Release schedule:
First week of November: OPEN Beta/Early access/demo
Last week of November: iOS and Android release.
First week of December: OUYA release. And hopefully Desura and Steam.
If you want to support this game, head to Itch.io and support this game. Thank you.