NECROCOSMOS GIVEAWAY!!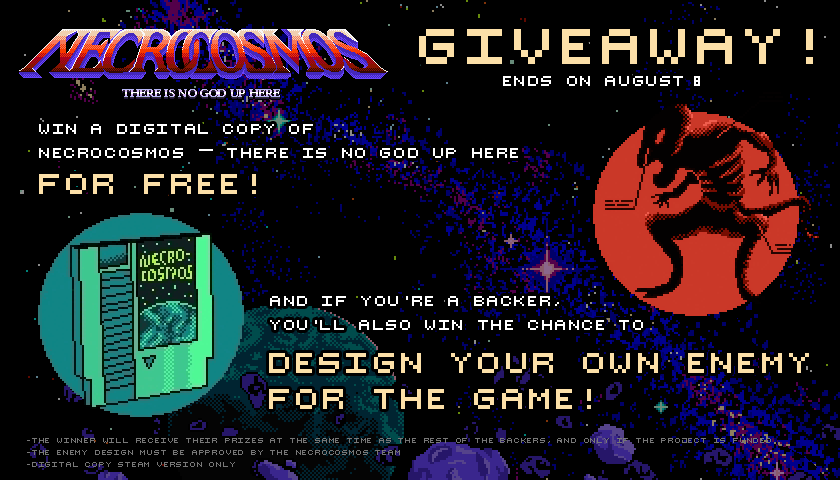 As you know, promoting this project and spreading the word as much as possible is key to make Necrocosmos a reality. For this reason, we're preparing a giveaway that will hopefully help us reach a wider audience.
We'll be giving away one digital copy of Necrocosmos – There is no god up here, but wait, there's more! If you happen to be a backer, you'll also win an additional prize: the chance to design your own enemy for Necrocosmos!
If you wanna participate, it's as simple as following these three steps:
Good luck, and thank you so much for supporting our project!
Andromeda Project