I've made some great strides lately. I've began fleshing out the demo missions I've re-factored a bit of the framework to be more manageable and efficient. There are a few more elements of the game that need to be rethought before final release, as most of them were written in the very beginning.
Nebula Combat
In a effort to demonstrate other areas of the game, I've created a new mission in a nebula. Playing around with triggers, large numbers of ships, etc. Somewhat of a stress test. So far, everything is performing just fine.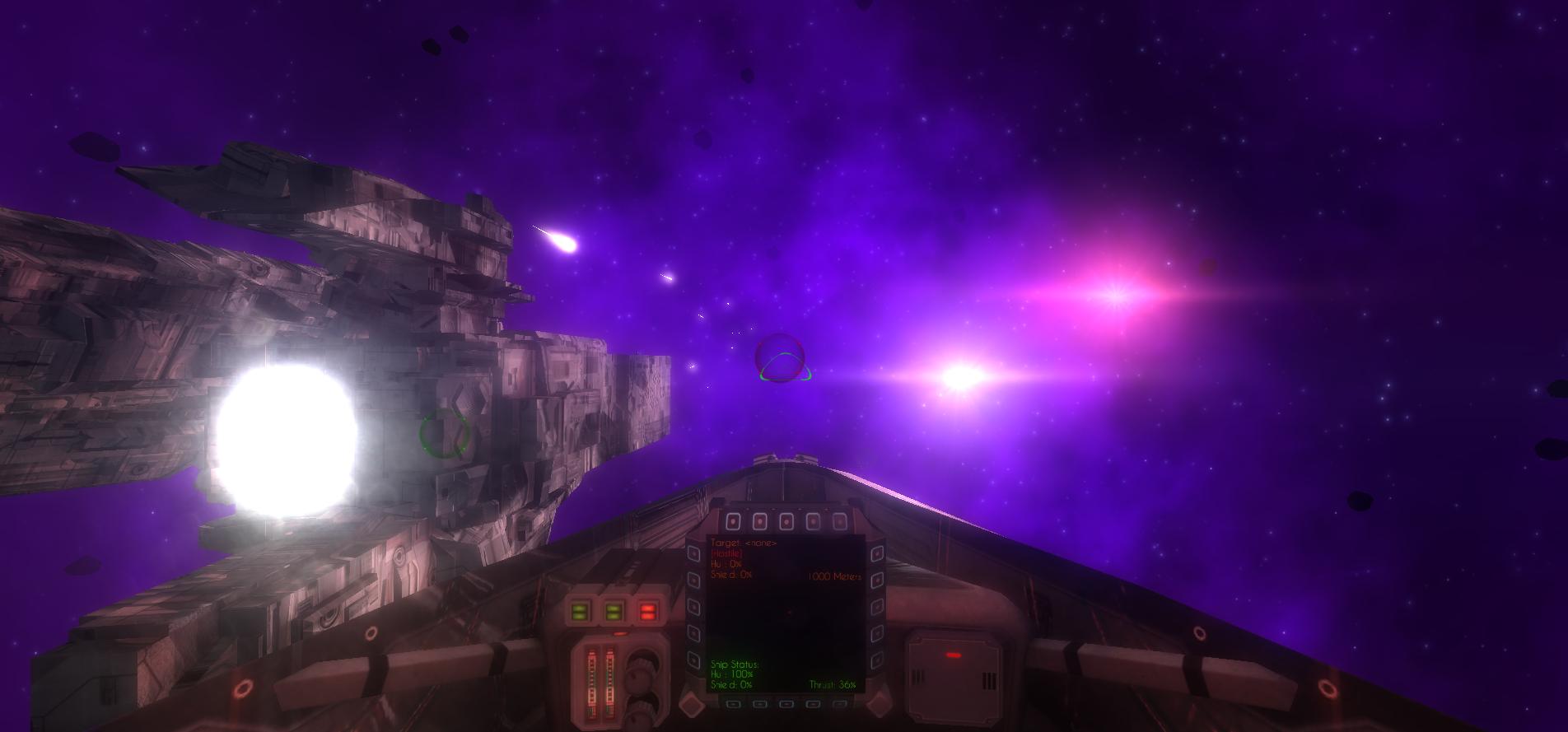 The image above depicts a meridian scout frigate, a fast attack frigate, approaching a badly damaged mining consortium fighter.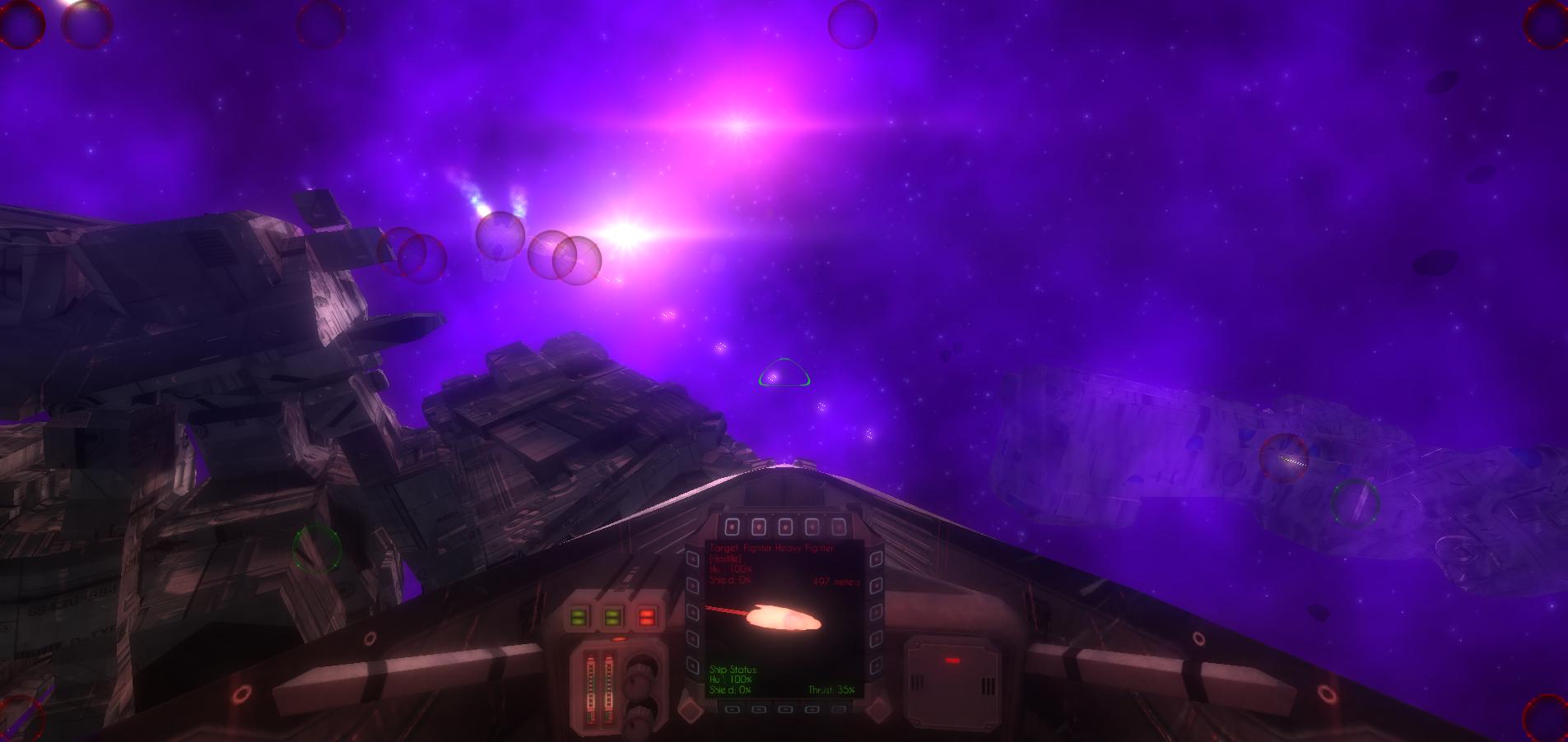 Uh oh, looks like we have company.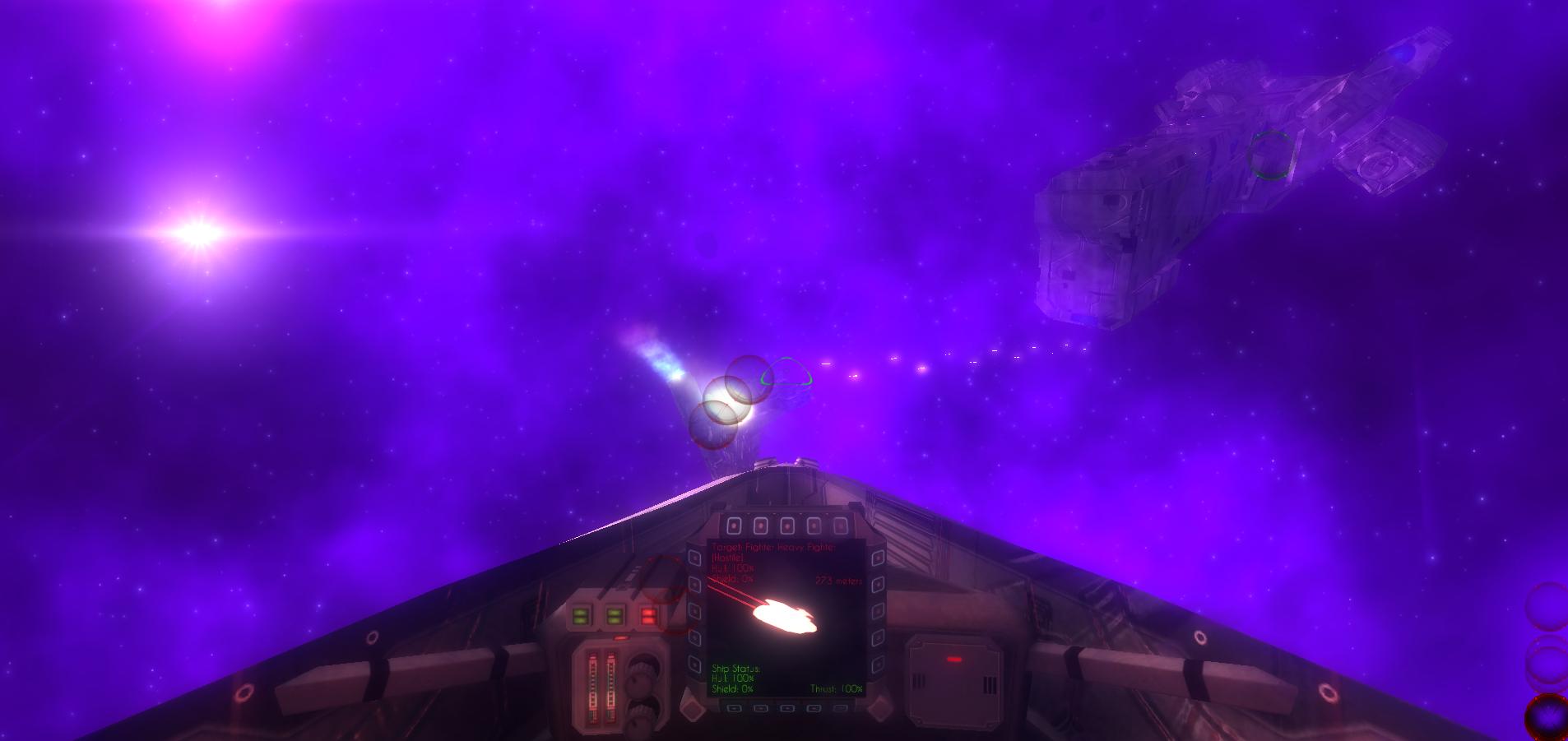 In Conclusion
Large battles seem to flow very well. I've determined that the HUD will need a bit of adjustment though when not fighting in the darkness of space. Enemy indicators can get lost in the fold. Triggers seem to be working as intended, and soon will be adding more.
The next step is creating launch points and ship groups. Once this is in place, the player will be able to command a flight of ships and fly in formations (or be a part of a flight with another AI flight leader in place). Ship warp-ins will also need tweaked, as ships seem to just appear out of nowhere.
Of course more enhancements will be needed in order to make this completely playable, but we are getting closer to a demo.