Your objective is to blow the giant nazi zombie Nazilla to bits! Please download v0.04 here on IndieDB or from my website. If you leave feedback that helps me make the game more fun on my Steam group you'll enter yourself into a competition. Please watch the video below for more info.
I thought it would be fun to have a giant monster stomping through the city smashing into buildings and I think I've got some of that successfully implemented.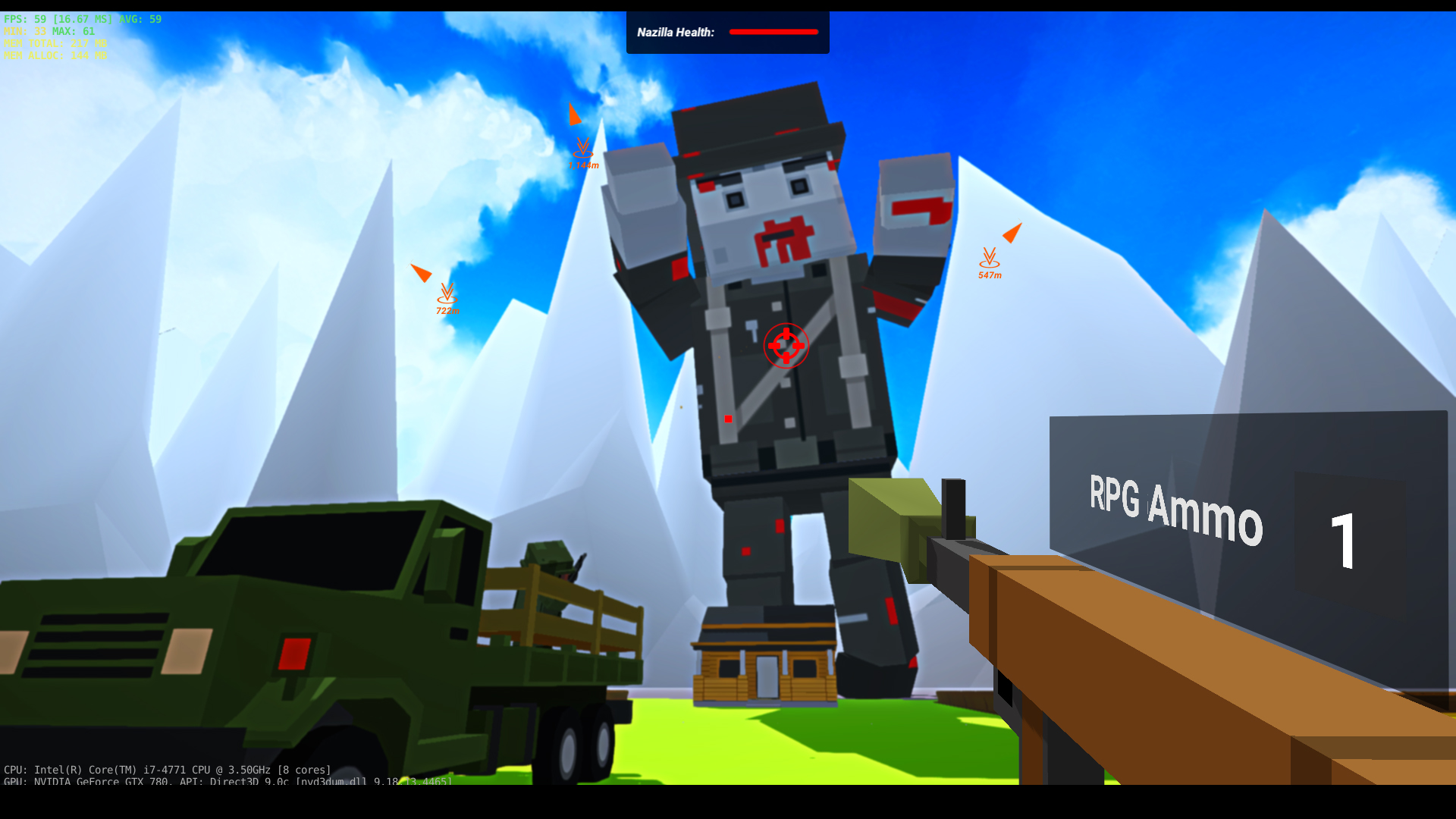 Basically Nazi can level the entire city by just walking through the buildings. As a player you need to get more RPG ammunition and put a stop to him. The only slight difficulty is that he's after you to gobble you up! Nazilla is a zombie after all.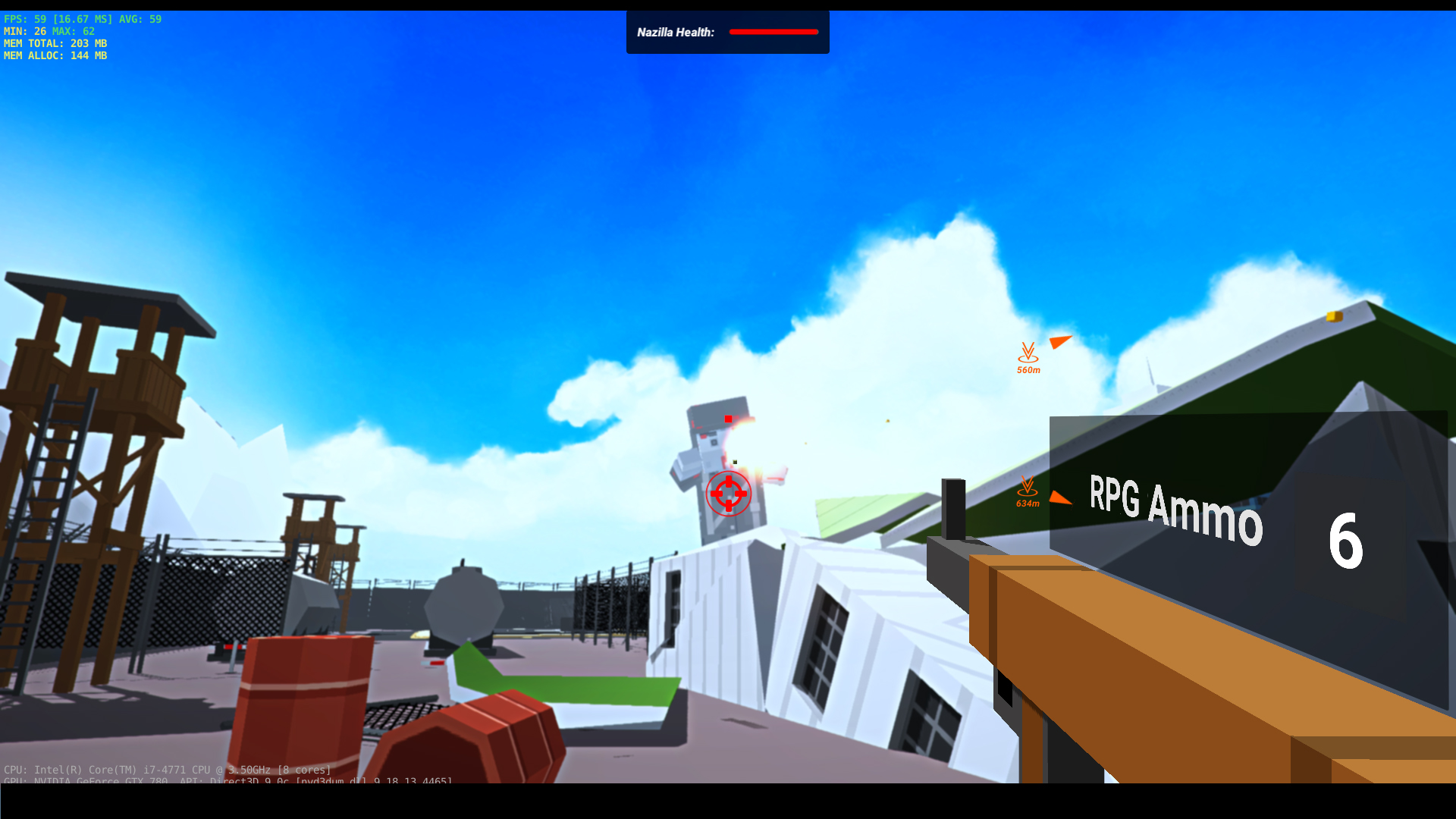 I've made the environment completely destructible and I think it's pretty enjoyable just smashing into the military bases and grabbing the ammunition!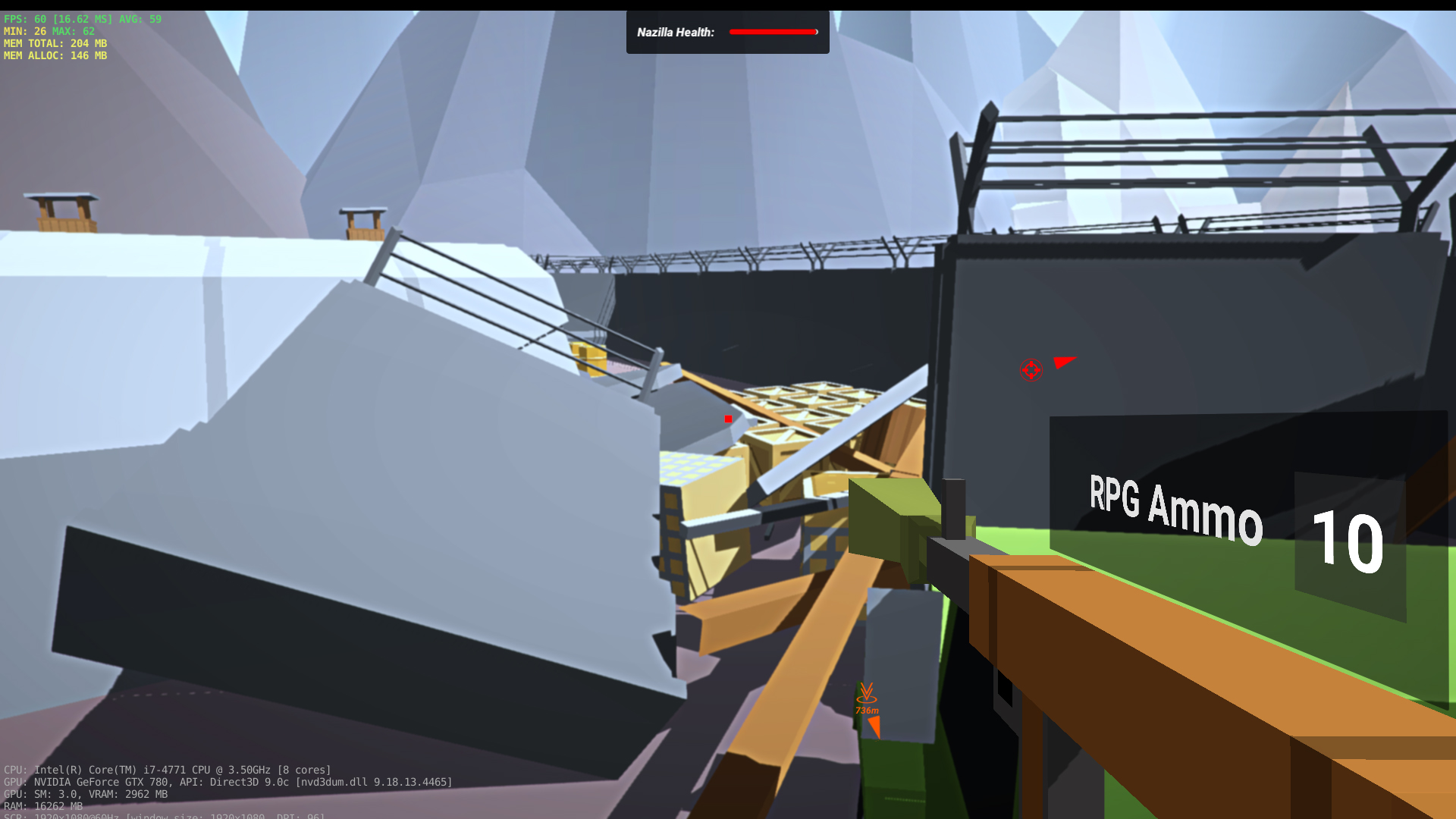 Watch the game in action and also find out about the feedback competitions I'm holding.
Thanks for taking an interest!
GTGD