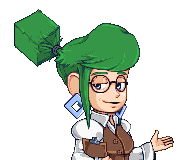 C'mon! You didn't really think that was it, did you?! There's no way we were going to end this game on a single release of Navigator! I'm a genius, give me some credit here!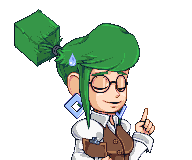 Alright, alright. So I know that the lab_build release could've gone better. A lot better. But I'm a very busy scientist! I have a life too, you know! It's very easy to get caught up with other things, especially if you're trying to make a living!. Blame capitalism, not the little ones like me!
But! I am a lady of my words! I promised you folks updates, and that's exactly what I'm gonna give you! No matter what! Never settle for less!
Now yes, I know the lab_build of Navigator is very incomplete compared to what was originally planned. And maybe the actual release itself was a bit underwhelming... ...but I'm here to fix that! Not just for myself, but for YOU! We both benefit! Isn't that exciting?!
Yikes, I'm starting to get ahead of even myself here! Let me turn it down real quick, so we're all on the same page.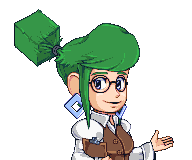 So! The good stuff! Okay.
What I'm going to be doing over the next few days is rebuilding the Navigator Function System, the engine you've been playing the game on for the last year. Consider this a massive overhaul!
Using brand-new, multiplatform code, I'm going to rebuild the NFS from scratch and create an overall greater experience! With the rebuilt systems, I'll be able to make Navigator better than ever! It'll be easier to improve, and it'll be much easier to create brand new content!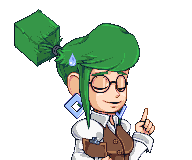 Now, of course, it may take a while before I have something to show you lovely bunch! But I promise you, it definitely won't take a year this time! Patience, and it shall come to you when you least expect it!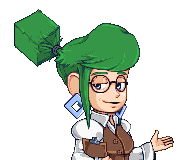 Now, before I go... remember! Even though we're working on the overhaul, you can still buy and play Navigator: lab_build right here on Desura! It's only $4.99, it's a fun game, and you'll be supporting my crew and I in continuing to support and improve the game! You'll get enrolled in the new engine and its updates automatically, which means you won't miss anything when I update Navigator!
That's all for now... but I thank all of you who stuck around for your continued support!
~Claire A. Nova
Inventor of Navigator