Hello everyone, happy 2015!
This year Nauticalith has gone through some visual updating. The day-night cycle mentioned in the previous Devblog has been updated by adding a visual component to the sun. This is a much needed addition because what is a sailing adventure game without sailing off into the sunset, just you, your boat, and your bed mat.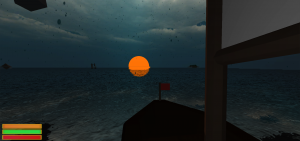 Also, this week a few new islands were added and they are some of the best yet, full of hidden surprises. One island is a monstrous cave which you sail into and climb through a series of tunnels with traps and hidden treasures to the top where more loot lies, if you can make it.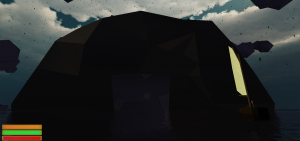 These dark caves gave us an idea which will be implemented soon, held items, such as a lantern or torch for the dark and spooky cave. Another spoiler of what is to come needs no further introduction than this gif.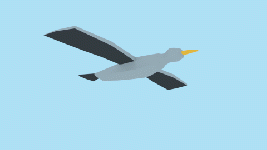 These flying seagulls will be implemented soon to keep you company on the high seas. This will add another dynamic component that will respond to the environment.
Watch out for next weeks devblog where more exciting changes will be discussed!
~Logan @zStinkLoser