Hey everyone, welcome to December!
Because the game was almost entirely made for the game jam, most of the code was a bit messy, and some things were done in... questionable ways. This week was mainly cleanup week for Nauticalith, cleaning up all the code and giving the water a complete rework.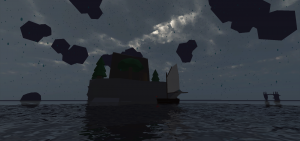 Before, "water" was actually a flat black plane and the boat "bobbed" by just scaling the model. This is obviously not ideal but it was something to put out for a game jam. Now we went through and completely reworked the water to actually act like water. When you jump in, you go under and bob back to the top, if something falls in, it bobs back up to the top and floats around. All of these changes were made to add another level of realism to the game.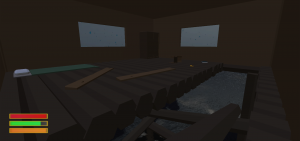 Also, with the water rework, we were doing a lot of driving around in the boat, testing the waters. We noticed that sometimes, you would get a few of the same island on the horizon, which does not offer the player much choice in their next visit. To remedy this, we added a few new islands, and made it so that at most one of each type of island can be spawned at a time, this means lots of exciting islands on the horizon!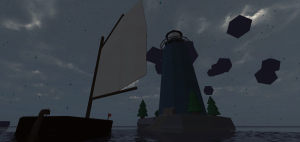 Among these new islands are Stilt Houses, Light Houses, some larger islands with more chests and secrets on them. For news about these islands and more updates be sure to check back soon!
-Logan @zStinkLoser
As always, feel free to check us out on our:
Twitter | Facebook | Website | Newsletter | IndieDB Group