First off, happy holidays everyone! Finals are coming up so we've been a little lax on the development side, but we've still got some pretty cool stuff going on!
To start off, lets talk about the weather. If you've played the ProcJam/7DFPS release you might have noticed those funny looking blobs in the sky. Well, believe it or not, those are clouds! We've been working on updating those to look a little more... cloudy.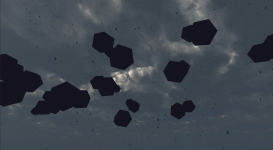 As you can see, we've made a bit of progress. The sizing, positioning and density of the clouds feels a tad more realistic now. Small details about the way clouds work might seem silly, but they end up playing a large role in the player's immersion into the game. Not only do the clouds act as an environmental prop, but also as the basis for our weather system.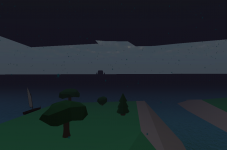 Not only do we have the smaller, ambient clouds but also, we've recently added in large storm clouds that bring the rain and the lightning with them. Spooky right? The clouds move with the wind and a storm could strike at a moment's notice. Who knows what dangers these storms might bring for the unsuspecting sailor?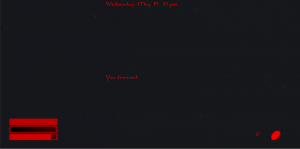 Check back soon for more updates!
As always, feel free to check us out on our:
Twitter | Facebook | Website | Newsletter | IndieDB Group