All modern-day "Arab countries" can be formed,* and these can form Arabia, as was attempted for the first time during World War One, by Arab rebels fighting the Ottomans. Later, this idea was championed by the Ba'ath movement, leading to the creation of the United Arab Republic. However, the most likely outcome in the game will be that the "Arab countries" remain dominated by imperialists or independent but scattered.
Israel's creation was already in the main game, through the Balfour declaration, so I haven't added any changes yet. Also, Egypt still has claims on Sudan and Eritrea.
*Always in progress; not exactly all.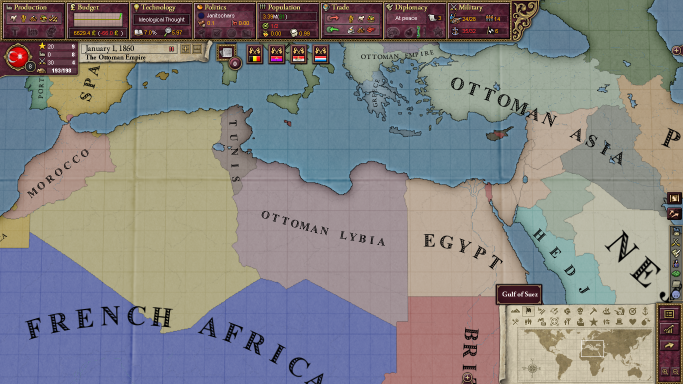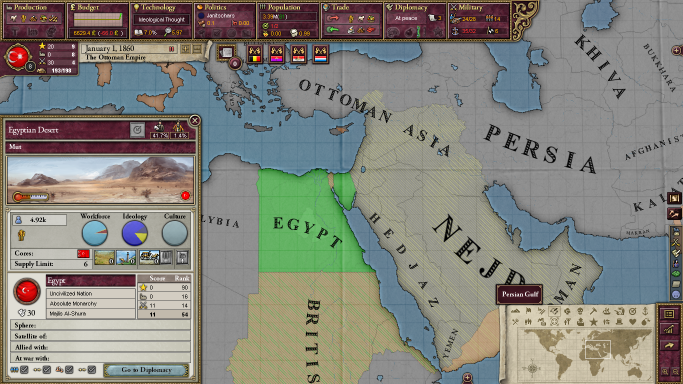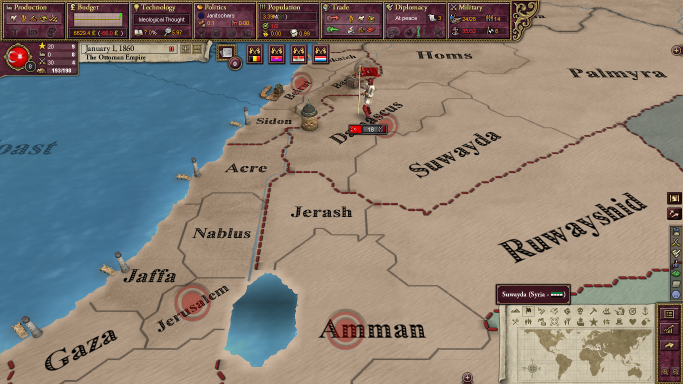 Other oppressed nations around the world can also pose a challenge to imperialists. Mexico can reclaim its lost territory to the US. Venezuela can retake the west of British Guyana. Simon Bolivar's dream, Gran Colombia, is also a possibility in this mod. Again, however, the divide-and-rule tactics of imperialism triumph in the game most times, meaning that Latin Americans will carry on fighting border wars instead of uniting to fight the US and Europe.