NAM:WAW v1.1 Update List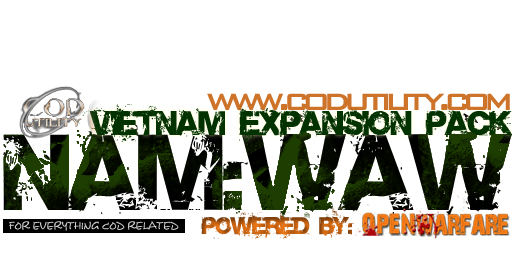 Since the great response of Version 1.0 Weve been working on:
-Invincible/Connection Interruption/Black Screen on some servers while using the Mosin from the Grenadier Class -FIXED
-Bullet Penetration -FIXED
-Wehrmacht is now: North Vietnamese Army
-Red Army is now: Australian Task Force
-North Vietnamese Army Skins
-Australian Task Force Skins
-HUD
-Weapon Changes/Additions
-3 to 4 New Maps Using The New Teams (May Not ALL be ready for release at time of update)
-Config Changes (Detailed upon release)
Some other goodies/changes/fixes I'm forgetting about as usual or that have not been confirmed at this point.
(Of course things are subject to change but thats the law of the land)
Should
be able to look forward to this by sometime next week we are
estimating. Thanks for the support everyone has given and as always we
hope you enjoy.