The Colonies have long been known to name their ships no matter how big or small they are. For the mod we want our battlestars to have the input of the public. All Suggestions for Battlestar names which are sensible and good will be approved and put into the mod for use by the Battlestars that will be built.
The battlestars require upto 150 different names, and i know i wont be able to make that many of them up, so i thought why not let the fans decide. Below are Screenshots of the battlestars which require names, in your comment please state to which battlestar you would like the name to relate too, and the class of the ship.
Mercury Class Battlestars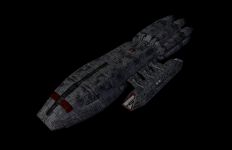 Galactica Class Battlestars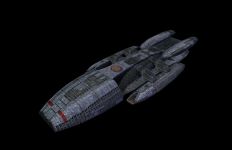 So you have all the ships that i need names for, so lets get cracking, throw me the names that you'd like the battlestars to be, we need loads :)
Thanks
Byron
P.S I hope to do something similar to the cylon ships once they are ready, and also these arnt all the colonial vessels, these are the 100% likely vessels to be in Version 1 of the Release.