Nadir, an infernal roguelike deckbuilder is live on Kickstarter. Watch the newest gameplay video!
If you like what you see, consider supporting Nadir on Kickstarter (Kickstarter.com).
We are happy to announce that a Kickstarter campaign for our monochrome jRPG roguelike with deckbuilding elements inspired by The Divine Comedy by Dante Alighieri has just launched! Our goal is set at 30 thousand euros, with stretch goals already planned should we, by your grace, exceed that amount. Pledge enough and you will be found worthy of their hellishly alluring backer rewards!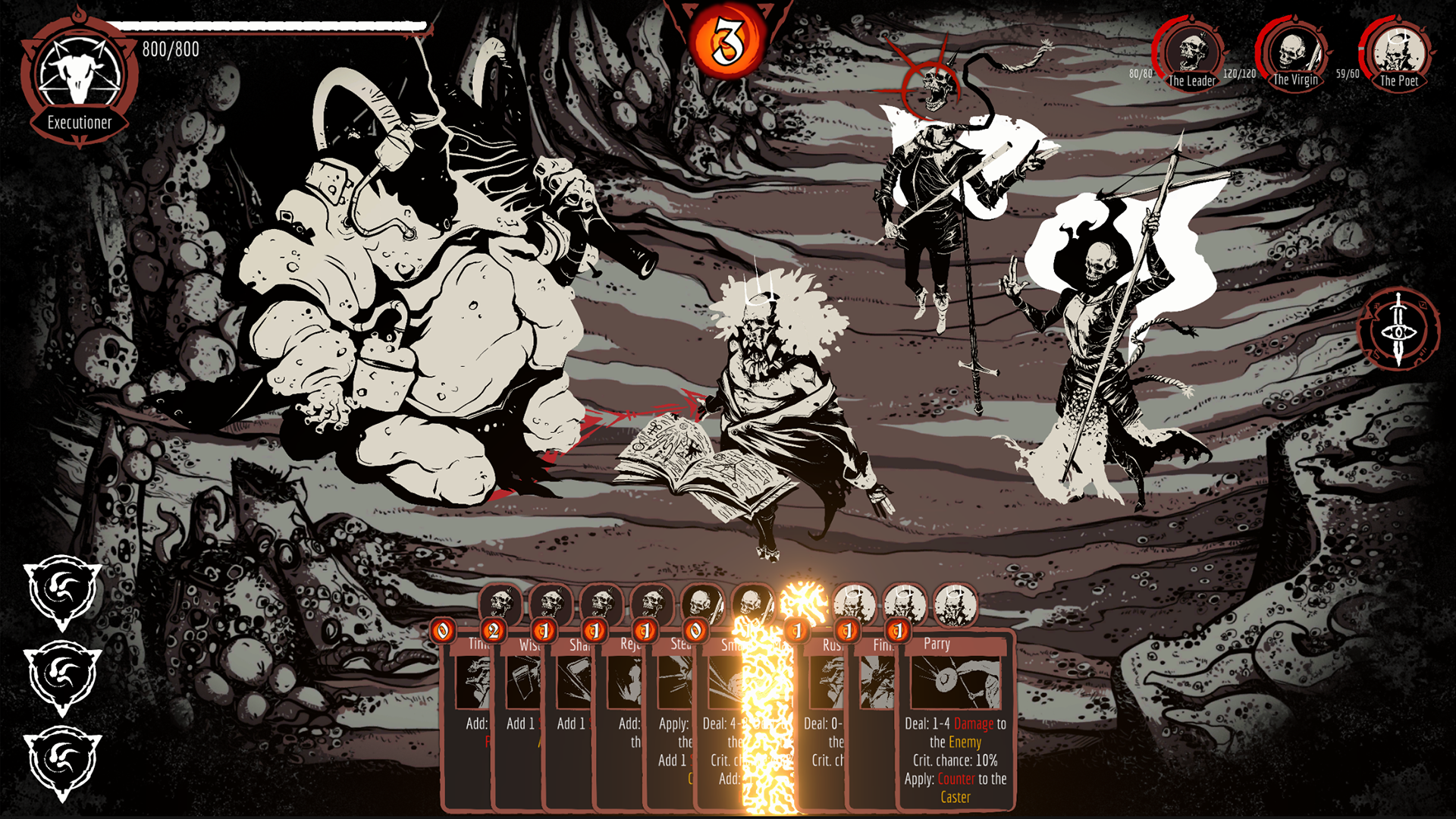 That's not all though! If you fulfill the social goal, you'll UNLOCK A DEMO of Nadir that allows you to peek just ever so slightly into the abyss. Do not be surprised when it gazes back though...
The game heads onto Steam, GOG, Nintendo Switch, PS4, and Xbox One. Nadir is wishlistable on Steam (Store.steampowered.com) already.