This is my XIII mod, nothing special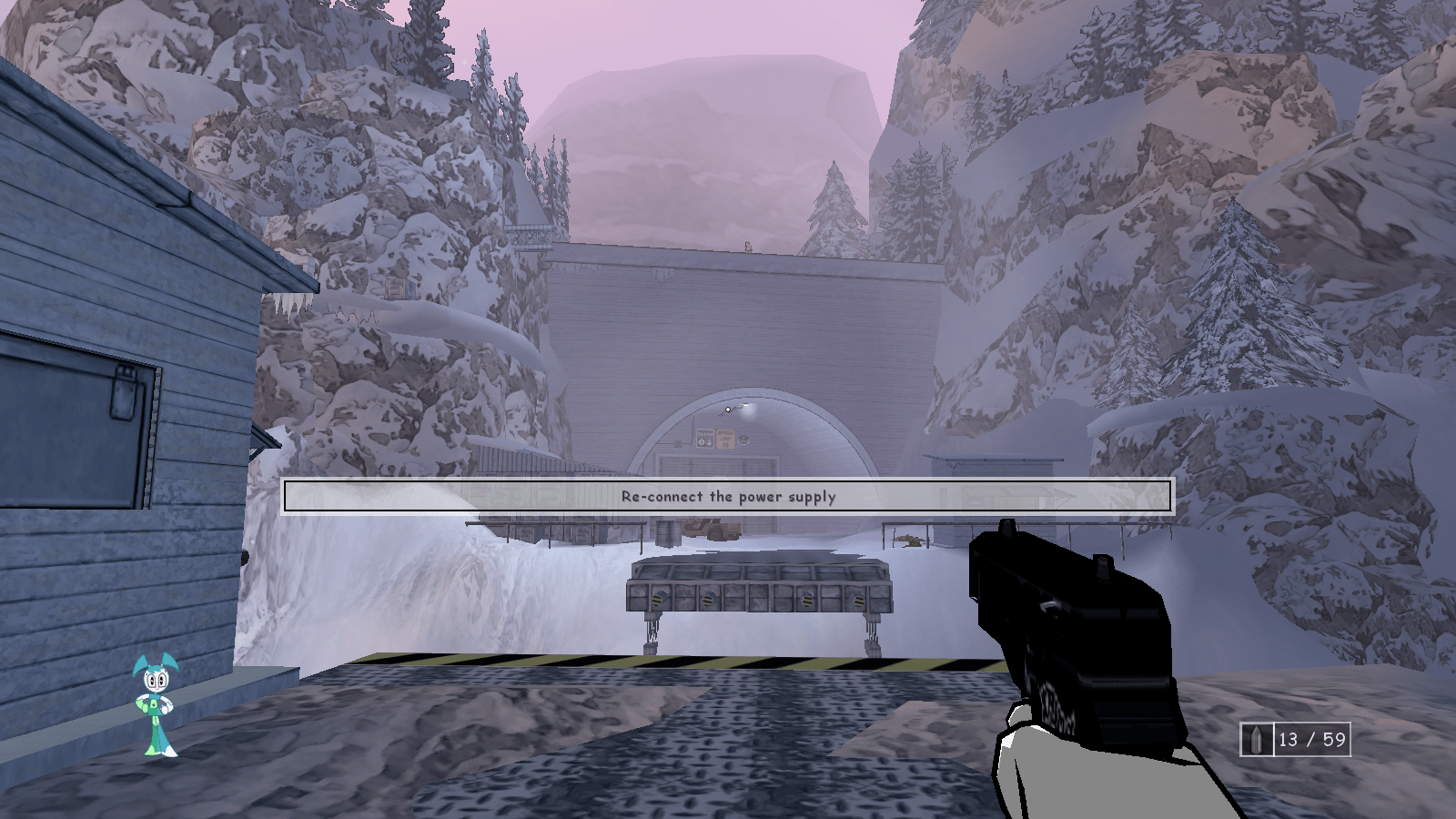 About MLAATR:
My Life as a Teenage Robot, or Teenage Robot (abbreviated as MLAATR), is an American animated superhero science fantasy television series created by Rob Renzetti for Nickelodeon. It was produced by Frederator Studios in association with Nickelodeon Animation Studio.[2][3] Set in the fictional town of Tremorton, the series follows the adventures of a robot girl named XJ-9, or Jenny, as she prefers to be called, who attempts to juggle her duties of protecting Earth while trying to live a normal human life as a teenager.[4]
Renzetti pitched the series to Frederator Studios' animated shorts showcase Oh Yeah! Cartoons and a pilot titled "My Neighbor is a Teenage Robot", which aired on January 5, 1999.[3][5] Viewer approval ratings led to the commissioning of a half-hour series, which premiered on August 1, 2003; after airing its first two seasons, the series was cancelled in terms of production because of poor ratings.[6] The completed third season eventually aired on Nickelodeon's spinoff network Nicktoons from October 4, 2008, to May 2, 2009, officially ending the series in terms of airing. The series totaled three seasons, each consisting of 13 episodes.
My Life as a Teenage Robot received mostly positive reviews from critics, being nominated for numerous awards, most prominently one Primetime Emmy Award and eleven Annie Awards.
About XIII:
XIII is a first-person shooter video game, loosely based on the first five volumes of the 1984 Belgian graphic novel series of the same name. Developed and published by Ubisoft, it was released in November 2003 for Microsoft Windows, PlayStation 2, and GameCube; an Xbox version of the game, released at the same time, was developed by Southend Interactive,[2] while an OS X version was developed by Zonic, published by Feral Interactive,[1] and released the following year in June 2004.
Designed with a comic book-style, cel-shaded presentation, the game incorporates single-player and multiplayer game modes. The game's main story focuses on a confused and amnesic man who searches for his identity after being found stranded on a beach. He slowly finds himself caught up in a conspiracy by a group who aims to overthrow the government. The protagonist being the one who had assassinated the President of the United States, and is wanted by the FBI.
XIII received mixed reviews and made poor sales upon its release, suspending plans for a sequel, but received a cult following. It also received a follow-up game for mobile phones entitled XIII²: Covert Identity, with a re-imaginging of the game as a point-and-click adventure entitled XIII: Lost Identity being released in October 2011. A remake of the original game, aimed for Microsoft Windows, Nintendo Switch, PlayStation 4 and Xbox One, was released on November 10, 2020.