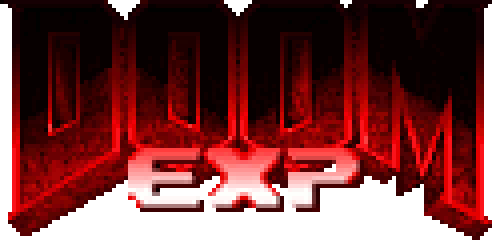 Doom Exp 2.3 will allow you to individually disable the custom monsters and set their spawn chances. The Marauder has been added and will make you wish you encountered a Pyro Demon instead.
Changelog:

- Marauder added.
- A few Hud messages had to be rearranged to avoid overlapping overlays.
- Glory kills now work with GZDoom 4.4.2
- Monster Management Submenu added.
- Haedexebus health and attacks reworked.
- Monsters drop extra loot option added in Monster Managment settings.
- Sin Incarnate now has a new attack that spawns 5 skullcubes which will spawn random monsters.
- Mini boss icons will only show when they are enabled.
- Mini Boss Spawn Chance added.
- Crucible now charges by killing monsters.
- Chaingun Shield can now be activated and you can shoot at the same time.
- Shoulder cannon message display should not confuse anymore.
- Double Rank bug for slaughter maps fixed.
- New BFG impact effect.
- BFG primary fire buffed.
- New effect for ultra sound attack from Blind Pinky.
- Sin Incarnate pain states, make him do a little dance.
- Power Node Giver now has 3 options too (Low, Normal, High)
- Monster Boosting now has a On/Off switch in the Doom Exp Settings.
- Added blind pinky's with special attacks.
- Fixed issue with dog being crazy fast on Doom Slayer difficulty.
- Fixed issue with mug shot disappearing while dog active.
- Fixed Wraiths not having a teleport sound on Doom 1 wads.
- Dog now poops after eating monsters. His droppings sometimes have ammo/power nodes/keys inside.
- Pistol start option added.
- Added more destructible decorations.
- Fast Doom Blade Waveslash recharge added to buy menu.
- Dual Pistol (armor piercing) camera shake reduced.
- Doom Blade (with berserk) can reflect projectiles when timed correctly.
- Fire Grapple Hook upgrade added.
- Improved Dog behavior. Should not get stuck on top tall geometry anymore.
- New tentacle monster (random chance to replace ceiling decorations or lamps).
- Argent Doom Blade added. Can always reflect projectiles and is easier to do.
- Smoke trails spawning correctly from weapons relative to mouselook / camera pitch.
- Shoulder cannon improved. Faster firing speeds and new grenade mechanic.
- Rewards for mini bosses added.
- Rank up now includes a fancy Hud animation. Basically DBT's QCDE lootbox effect but edited for Doom Exp.
- Fast Firing speed power up now effects Doom Blade Waveslash. Fast Waveslash recharge upgrade is required however.
Feel free to join our discord server for exclusive info or to share your thoughts and suggestions. If you are experiencing problems you might get a faster response there as well. Also get early access to development builds of the mod.