To present my project, my base was working on a maze that I've spent lot of time on rework, even if it was inspired by a maze generator. Many people have been able to try it with me to improve and simplify etc ... and yet there is still work, solicitating on textures and his content !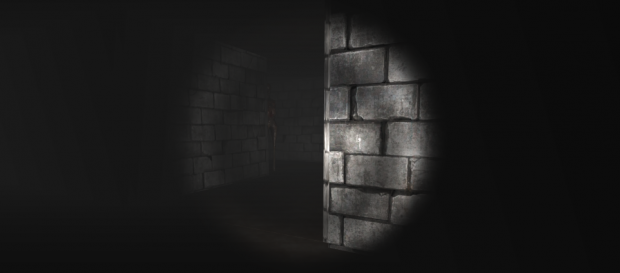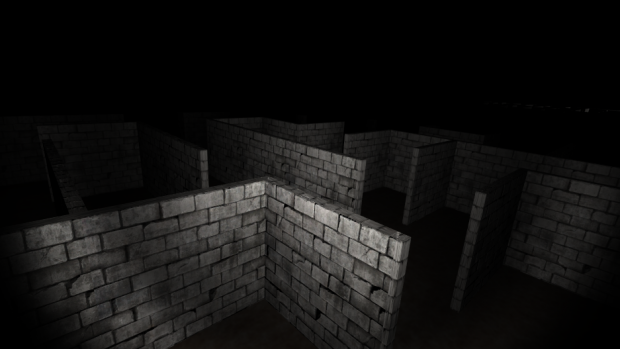 Then I invested in a model monster to complete the maze that follows us constantly. You never cross the monster at the same time is that chance and it depends on the path you have chosen, which gives a little more suspense.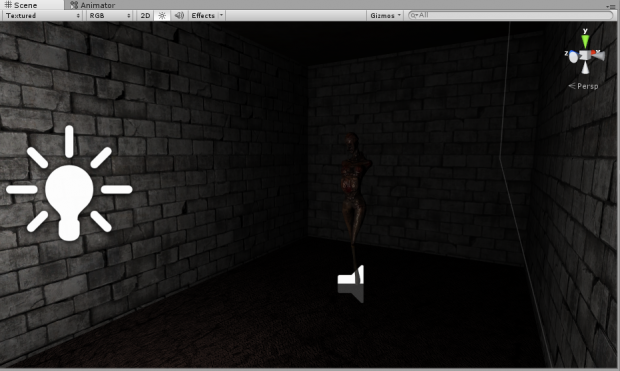 Then the artifact, I tried many ways to present it in this game, its shape, its uses, how to find them etc ... When I started this idea, I created an Artefact in 3 parts, which once collected will form one. When I played some games next to the development, I found that this idea of model has already been used. So I just changed the concept, with 5 stones bright red, which emit a high-pitched sound when you're close. To simplify the game, only three stones are hidden, the other 2 are already placed on the final scene.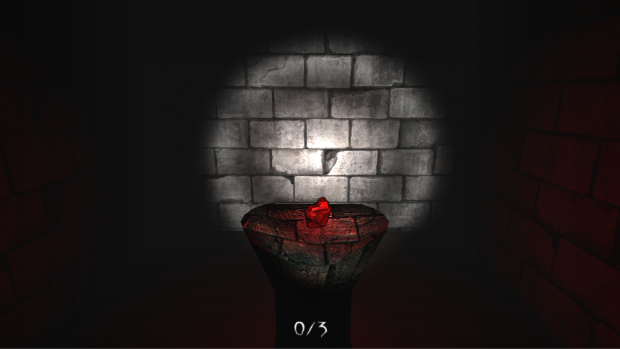 Once you gather all artifacts, you end the game. To know that I still work at the end of the game, it's not my priority at the moment and am looking for new ideas.
In this sectarian theme, I made the association of this dark labyrinth with a church, we unveiled a different reality of the religions of this world.
Then I recovered a village modeler to introduce my church. The village is still the example of the village modeler, but it will be completely rework later in the devolopment.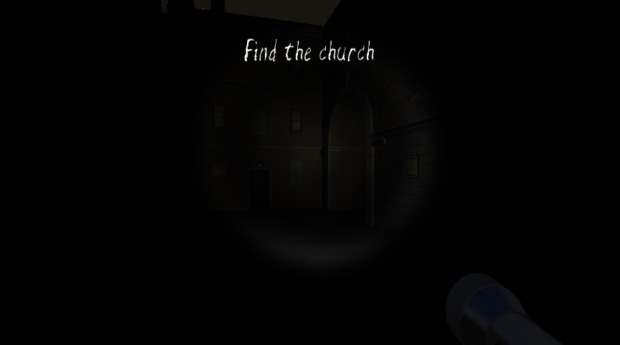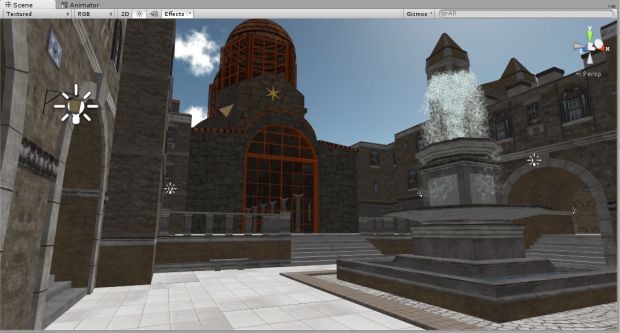 I continue at this time on the objectif, texture, game menu for finish my first version and play this !