I'm very excited to be working on this game, it's an idea I've had for a long time now and it would be fantastic to see it realized for it's full potential. Come see the page at kickstarter.com, try out the demo, and let me know what you think!
Overview of the game:
The basic principles of the game are very simple.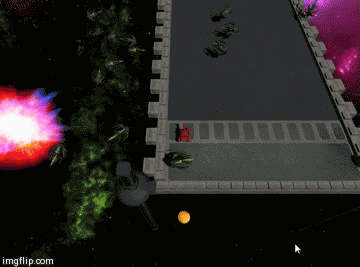 Your vehicle, or any of the player vehicles that are on the map at the same time, must make it to the end of the level in order to proceed. Along the way you must dodge enemy vehicles, each of these being called a "Dega". For each vehicle, there is a one-time use special ability. Use these abilities to aid you with making it to the end of the stage. When at least one player makes it to the end, everyone will respawn at the start of the stage, with a different vehicle. This second stage vehicle is now bigger, slower, and contains a new ability. This pattern of a slower and bigger vehicle will remain for all 15 levels of the game, making it quite a challenge unless you build strategies based around your abilities, timing, and teamwork.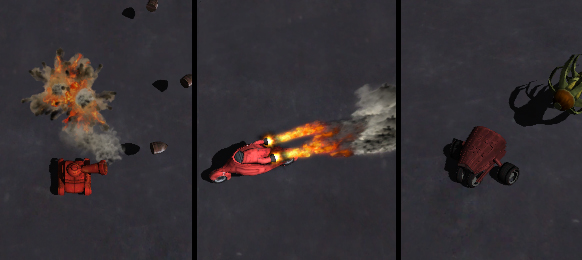 Multiplayer/Online:
Currently we are working on making it primarily an online experience, with waiting rooms and lobby's similar to the original Starcraft. The host will be able to choose a difficulty level ranging from easy to hard, create the room, let players join until there are 6, and then start the game. Creating the online experience is the biggest hurdle right now. At its current stage, the online portion is in it's infancy. We're going about and seeing right now which method would suit our game the best. So for now, most of the media that will be released is based around a single vehicle on the map. The demo we have up is also a single player, though you can get a good feel of the game from it.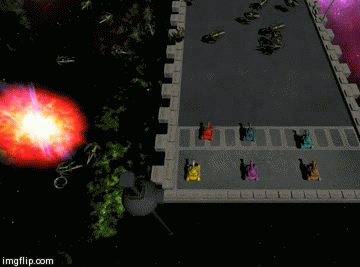 Future plans:
What are our future plans?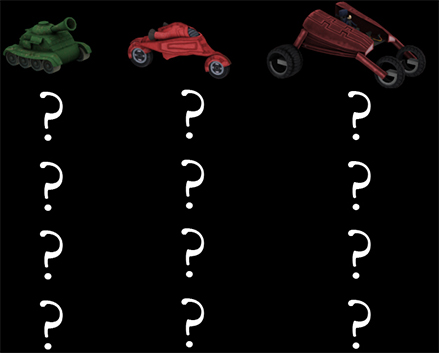 We are currently a 2 man team, both working full time jobs, and working on the game in our free time.
Currently we would like to have the game released in December of 2014.
There's a lot I would love to add to this game, such as a full fledged story mode, and other types of online modes. The biggest factor preventing this from happening is time.
We have a kickstarter page up and hopefully we'll atleast hit the main goal, so we can get the base game as polished as possible. We have a solid timeframe for completing our goals towards the game, and I'll be updating this our profile as we continue to work on the game.
In the meantime check out the trailer and play the (very early) demo, I welcome any feedback you have on it.

We also appreciate any help you can give us through kickstarter!
Sept 3rd edit:
Well it took awhile for this to be featured, since then some things have happened:
#1 We failed to get kickstarter donations, which was a fairly big blow to us. In hindsight, we made the mistake of not building up a userbase first before trying to get some funding.
#2 As a primarily online game, we've ran into several problems setting up a lag-free environment. We recruited help with that aspect, but after several weeks of hearing nothing from the person, we're going to have to deal with it ourselves, which may take a bit of extra time.
So for now, until we can get the online issues sorted out, there won't be many updates for the game. Hopefully by the end of the month we will have the issues solved and have some new things to show off.