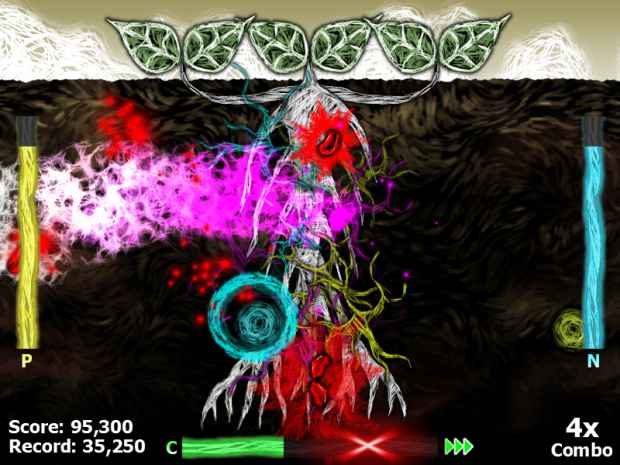 This is Mycocosm, an arcade-style plant manager. I designed it during the first year of my graduate studies, and it is based on the research done by the Kiers Lab.
Similar to my previous game, this one deals with microbes and the interactions between them. However, this time, you take control of a plant, and you must manage your resources via trades with wandering spores. Pathogens will attack your roots from time to time, and again, fungal spores will aid you for a cost.
Although it is much smaller in scale and size than my previous work, it was extremely fun to develop and work on. There are a few things still being worked on (such as sound and music), but the core of the game should be there. Some of the things to be included in the next (and final) update:
- Sound and music
- 2 additional defensive spore types
- 2 new pathogen enemies
- Achievements and scoreboard
- Educational factoids
Further down the line, I'll be bringing this game to other platforms such as Mac, and hopefully iPad and Android. I'm not sure how difficult this will be, but if it succeeds, I'll be porting my previous games to those platforms as well. Feel free to send me feedback on what you like or dislike!