Culture Shock?
It did not take long to realize I did not exactly fit in anymore. After 10 years abroad I am out of touch with modern culture and politics, and apparently have a pretty strong accent (ironically, I have an accent speaking English as well; guess I don't belong anywhere anymore). So first few days were a bit rough, but digging back into my roots and seeing the family more than made up for that.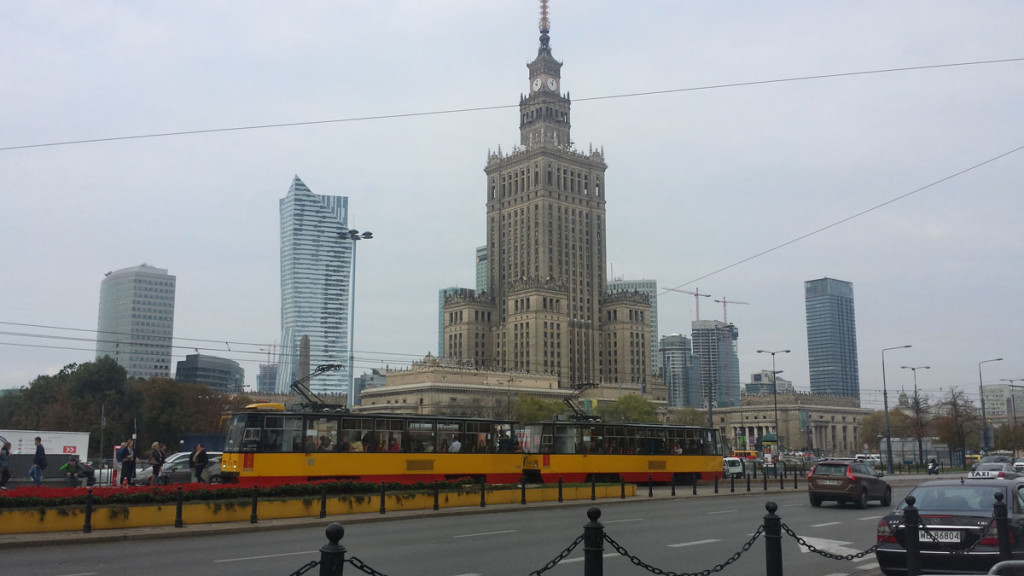 There were a few curious oddities such as McDonalds already having self-ordering machines (minimum-wage employees be gone) or KFC offering Chinese-styled rice bowls (yes, you even get chopsticks). Maybe not as uncommon in Europe, but coming from the States I was quite surprised.
I did not have much time to ruminate, however, as I still needed to prepare for...
Pixel Heaven Indie Game Festival
Let's be clear, it's no E3, but it was still a great event - last year's numbers topped 3000 attendees so I am sure this year was even bigger. Organized by the polish gaming magazine Pixel and hosted by the Warsaw Film School, it provided a good space for exhibitors and two small theaters for various lectures.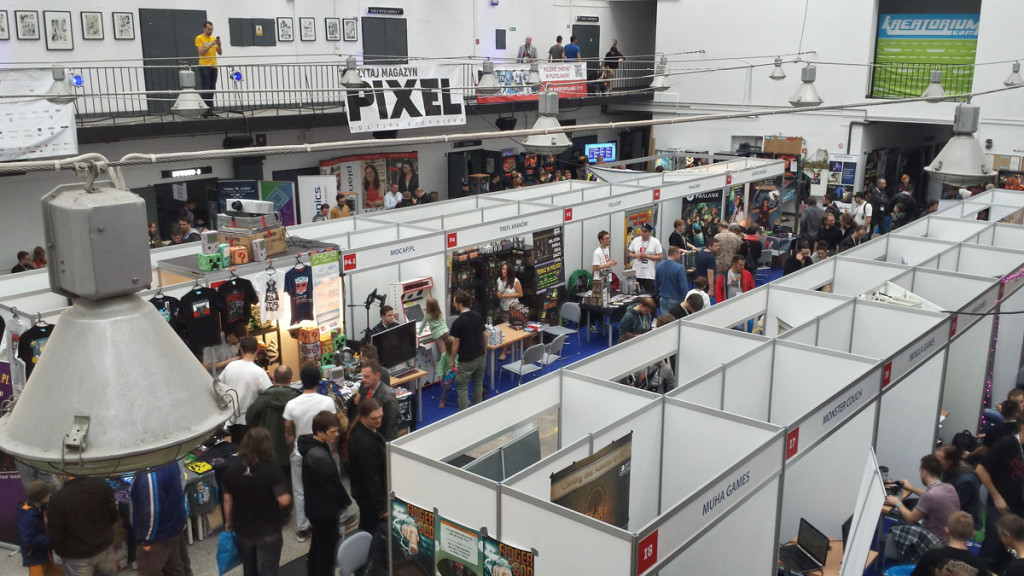 Retro was the big theme so a bunch of old consoles and computers were laid out for curious gamers. Virtual Cop, Mario and Pacman all awaited a second chance. Pinball machines made an appearance too, and a separate room was set up for board and card games as well.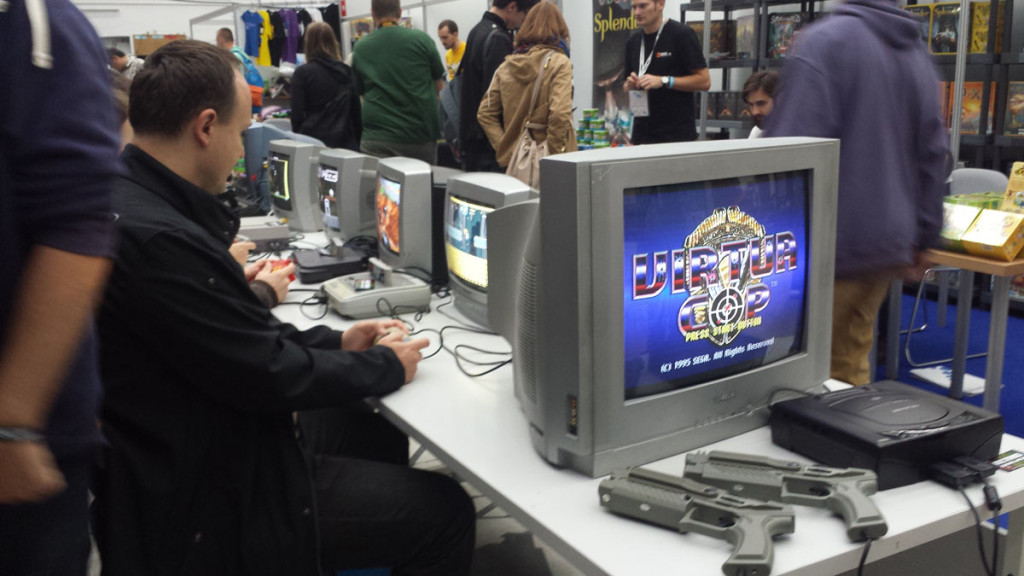 In the center were the exhibit halls from various Polish devs, such as the 15 nominated finalists in the closing awards ceremony. Karaski was included, and with that came a free booth to showcase my game!
It was a draining 2 days of pitching for 8-10 hours straight in a language I was somewhat hesitant speaking given the previous few days. But seeing new gamers actually intrigued by my game and asking for the fliers to take home was quite exciting. I will write a separate blog to cover what I learned (and my silly mistakes), as it was my first time exhibiting at an expo like this.
Sadly, Karaski did not win any awards, but between This War of Mine, The Vanishing of Ethan Carter and Kopnito, I expected as much. Honest congratulations to all the winners - they are great games that well deserved the recognition!
Let's Poland!
After the Expo I figured I'd leave some time to take a break from the hectic months of nonstop game dev and fall in love with my country again - and did I! Each time I re-visit Warsaw, I remember what a beautiful city it is, and how quickly it is developing these days. Sure, living in Los Angeles has its diversity and beaches, but there's something about walking through the spacious downtown with history-rich architecture, plenty of greenery between, and good public transit that just feels right.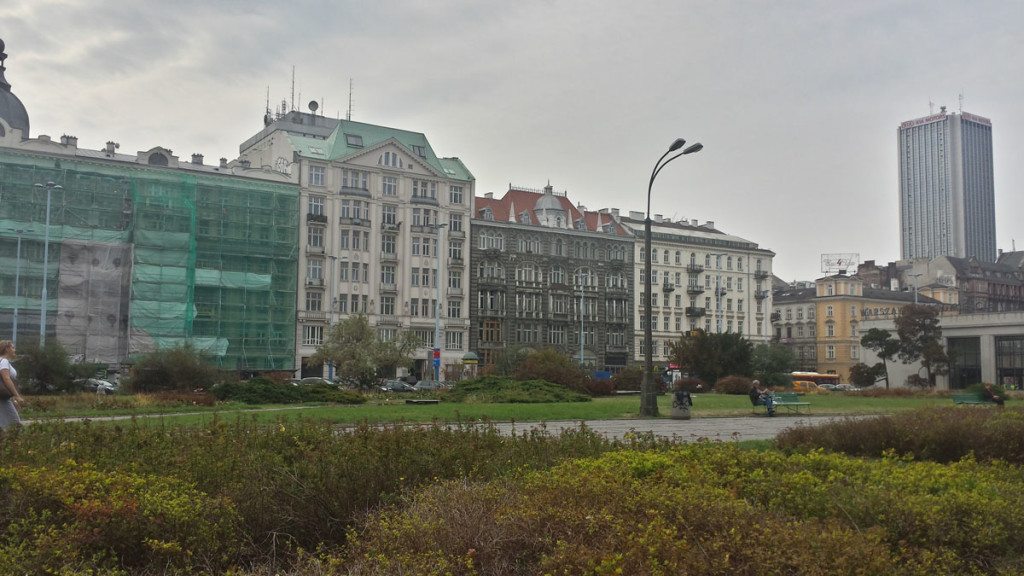 The food quality was generally amazing, especially spoiled with home-grown tomatoes and pickles from my aunt, freshly baked breads (which you can get at literally every corner), and endless varieties of cheeses and sausages (yes, there IS more than one Polish sausage!) There's plenty of cafes and bars to fill other cravings as well, and many offer free wifi to boot. Working with a cold beer in hand on a sunny terrace has a whole different flavor to it.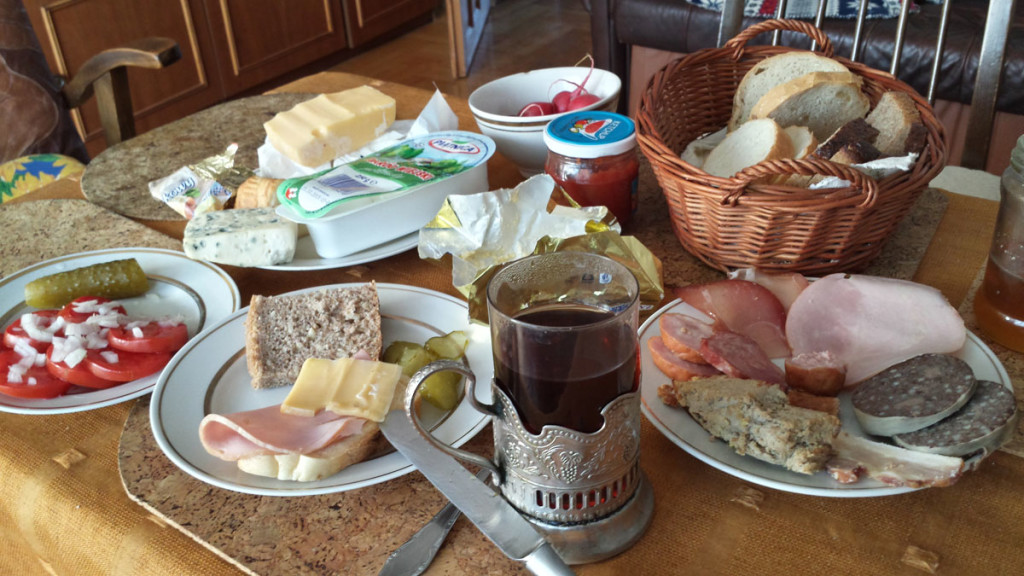 That being said, there's some things I did not miss, such as no free water at restaurants or cars literally stopping right in your face when crossing the street. But the worst was the general unfriendliness of most store clerks, as if serving customers was the greatest hassle in their lives. I was reminded how direct many Poles are, with no coddling or faffing about, and how I used to be the same (a habit I had to un-learn in my early freelance work). Perhaps living in California has made me... soft?
Thank You, Please Come Again!
As I look at my luggage during the last day, I feel pretty spent after the eventful two weeks. And yet... there is a feeling of regret as well. I am not sure if I would want to move back to Poland, but I definitely want to come back much sooner than last time. Warsaw, at least, is a really great city with a lot of promising things on its horizon. And some amazing game devs too!
I guess there's always Pixel Heaven 2016 ;)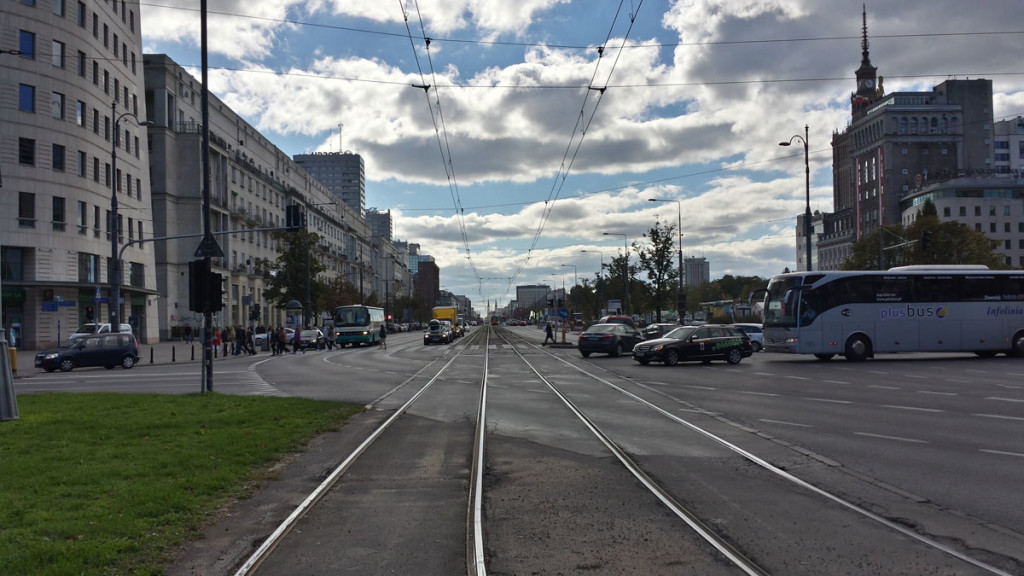 ---
Or Follow at