Hello Guys
I would like to present to you my new game I created for Ludum Dare 32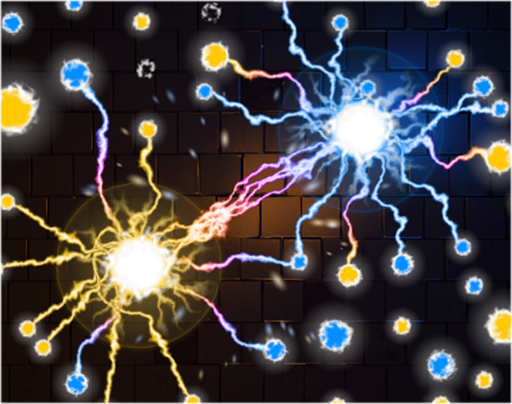 It took ~25 hours to complete.
Theme this time was
Unconventional Weapon
.
The game is available in Download and on LudumDare page:
So if weapons are for killing/hurting the enemy, an unconventional weapon might HEAL him.
And I made a game where player shoots a bullets that hurts him but heals the enemy.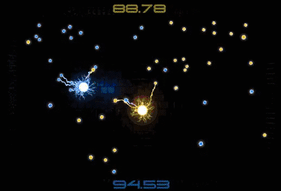 HOW TO PLAY:
- Orange Orb shoots Orange bullets, and they hurt him, but they HEAL the enemy
- Same goes for Blue Orb
- Orange Orb has to catch blue bullets to survive and avoid orange (his) bullets
- Same goes for Blue Orb
- if the Orbs get to close to each other they'll get sucked into another by forcefield
- escape forcefield ASAP, as it is killing all bulets (good or bad) in sight and kills Orbs faster
Whoever survives the longest, wins!
Enjoy!
As always, any feedback apreciated ;)
CONTROLS:
[F] - Full Screen
Player vs Player
1st player - WSAD
2nd player - Arrows
Player vs CPU
1st player - WSAD or Arrows