Hello guys, SomeOddworldGames here, with a little updatey thing, recently I posted this on YouTube:
It is a video of me explaining how to make an MMO. The reason I posted this is because it's a 2-D MORPG engine with lots of possibilites and customization options, I also posted it because I have begun my own project, entitled 'Teltoron Online'.
Teltoron Online is going to be a free, 2D MORPG with custom sprites and possibly custom tiles, if I learn how to do them right. It is going to be a fantasy game, as you would expect with an MMO.
Here are some sprite pics, bad quality is due to required rezise. (THESE ARE ALL SUBJECT TO CHANGE) -
Orc Mage Male: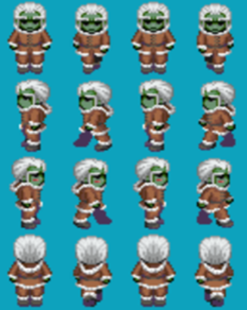 Orc Mage Female: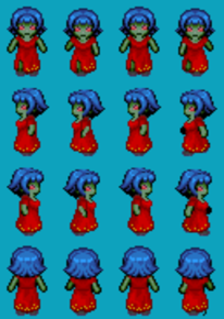 Just a couple of sprites ;) Now, moving on.
Story: Teltronatu was once a peaceful place, the sun was shining, the birds were singing, until Tzurak came. He tried to destroy everything and everyone, and made horrible mutations to the humans, and called them 'Orcs' and 'Rantas'. Then Teltoron came, he defeated him twice, but then Tzurak was too powerful, and he died. Now, you must avenge Teltoron, by setting across Teltronatu, to find Tzurak, and destroy him once and for all.
Well thats it, more news coming soon!
-Ben
Teltoron Online Official Site: Teltoron-online.co.nr
SomeOddworld Games Official Site: Someoddworldgames.wordpress.com