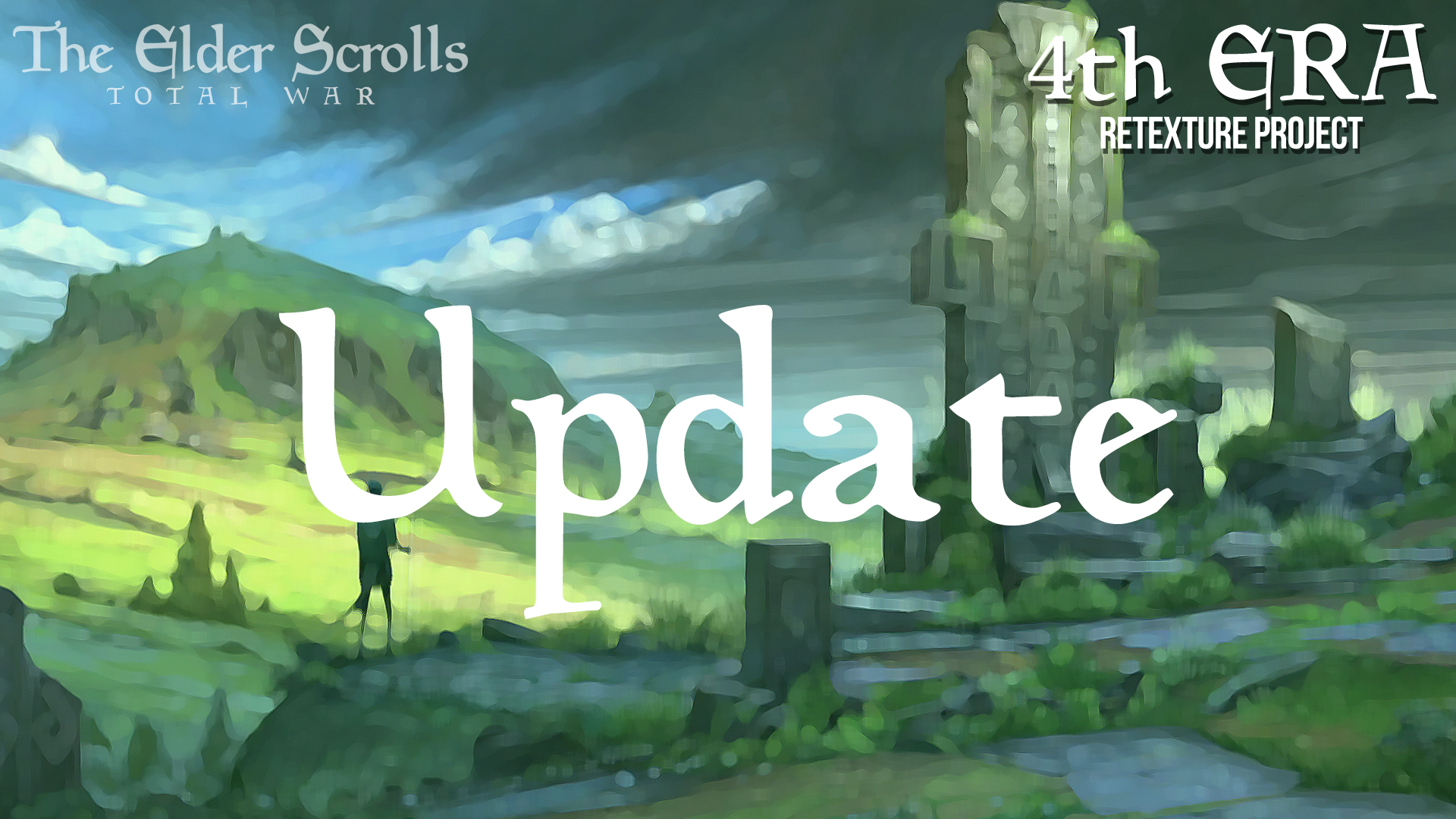 Hello, I'm Jack the sole creator and developer on this mod (at this moment in time at least) and I wanted to write an article that would highlight the schedule I am creating for myself so I stay on task and release this mod in its entirety to the community as fast as possible!
Before I begin I want to give a massive thank you to Pixelated Apollo and his amazing youtube community as they have been a great source of inspiration after he featured the very early version of my mod in his video!
TIMELINE
July 2017
My first project is to retexture and fix all of the units within the Kingdom of Skyrim. I have already released a VERY early build of this retexture in the addons section entitled 4th Era Retexture v0.1. This includes some early retextures of some units of the Skyrim army including adding the stormcloaks into the game which is fitting as it is now the 4th Era. This should be released by early to mid July. (And due to popular demand I'm changing Drake Bridge to Dragon Bridge)
My second project is to complete the retexture of the Impeials which will probably be released by late July early August because the Imperials in the game files are a bit all over the place. My main goal with them is to make their army more uniform and change all the Oblivion inspired units to ESO and Skyrim inspired units. Thanks to "David Aiken" and others among the Pixelated Apollo youtube comunity for bringing designs and textures to my attention. (and the extremely enthusiastic support)


August 2017
In August I plan to retexture the factions oh High Rock like Dagger Fall and Wayrest etc. Those will be released as one big patch at the end of August (I hope) because those factions need a lot less work then the others (IMO).
I will hopefully be able to begin work on the Aldmeri Dominion by mid-August.
Overall I will attempt to finish at least 4-5 factions before September rolls around!
September 2017
School starts up again in September so my work flow will be significantly slowed unfortuneately meaning I probably wont release many updates during September and October.
But I plan to continue working on the Aldmeri Dominion when I have the time.


Thats about it so far but I do plan to fully release the mod by December or January at the latest. Hold me to that on twitter and elsweyr (get it... elsweyr).
Thanks, Jack.