My main task for the first week of development on our game, Loot Nubs, was to begin the documentation. We had already generated a dot-point summary of what our game would involve, we need a highly detailed Game Design Document (GDD) in order to track our progress and ensure that our vision for the game is achieved.
I began by expanding the dot-point lists to include all of the features that we had pitched, while also updating the existing content to reflect the feedback we had received from our initial pitch. One of the main comments we were given was that the genre and key features of our game were still unclear, and a concise and appealing executive summary would be necessary to sell the product to potential stakeholders. With the help of my colleagues, we attempted to write one before our secondary pitch the following week.
To complete the list of gameplay features in our game I drew on the flowchart we had created in class. This flowchart illustrated all of the choices the player could make from the moment the game launched, which allowed me to generate the list of features we would include.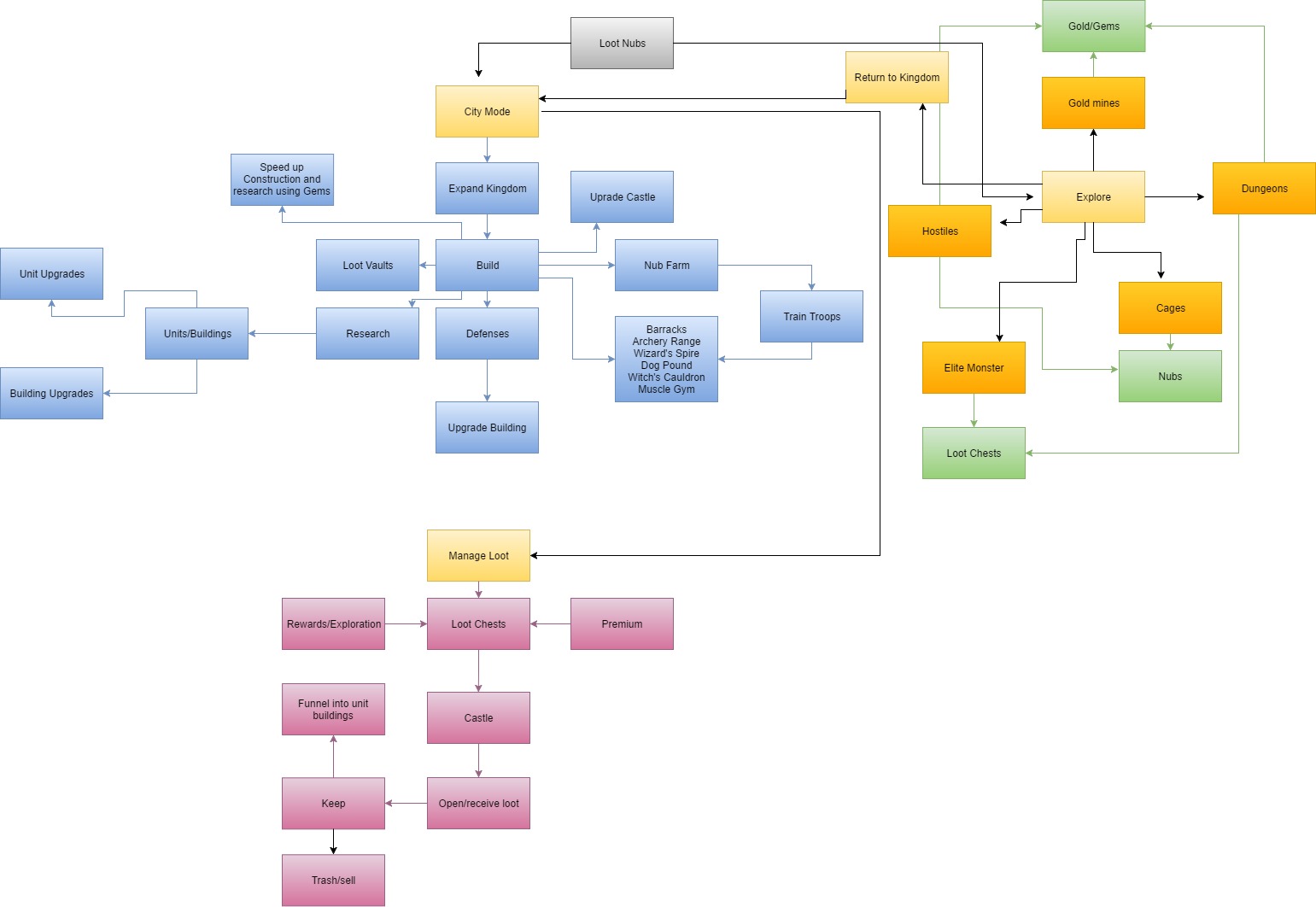 With that out of the way, I moved on to updating our presentation for the second pitch. While we weren't too worried about nailing down everything that we still needed to clarify, we did need enough to get greenlit to proceed with the project. The new executive summary, and the updated list of key features were key to that, as was the inclusion of more visual aids and moodboards to illustrate exactly what our game would be.
While still only an early draft, the updated GDD gave a much clearer picture of what we hope to create over the coming weeks, and provided a solid base of information to expand into the full document required for the project.