So it has been about 46 days since I started making my first game "Chicken Blaster" and it has gone by much faster than I thought. Originally all of this started from a simple animation I did as a joke of a chicken shooting some eggs at a target which got some laughs and a friend of mine suggested I turn it into a casual game.
Check out the trailer here: Chicken Blaster Trailer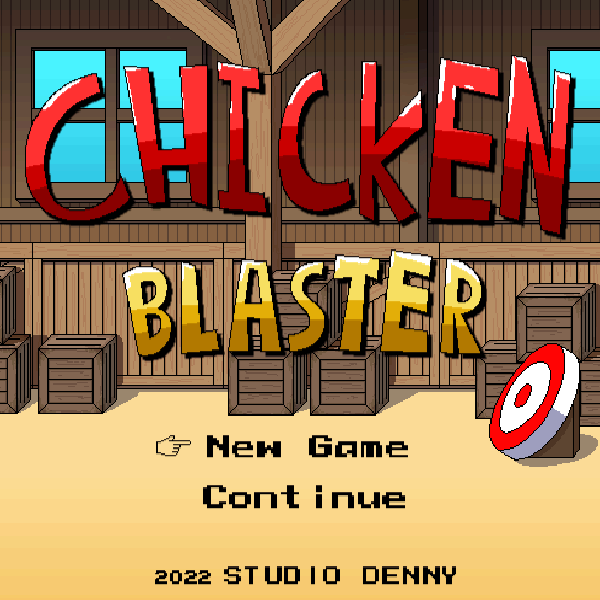 I didn't know anything about coding so I tried making the game in UNITY which didn't go so well so I switched over to Game Maker Studio and found it so much easier to work with and to program everything I needed. Since this is my first game I wanted to keep gameplay very simple. The chicken is basically a canon that fires in one direction and you need to shoot coins to collect points and not shoot the red/blue balloons or you die. The coins and balloons spawn faster and faster the longer you play making it harder to collect points.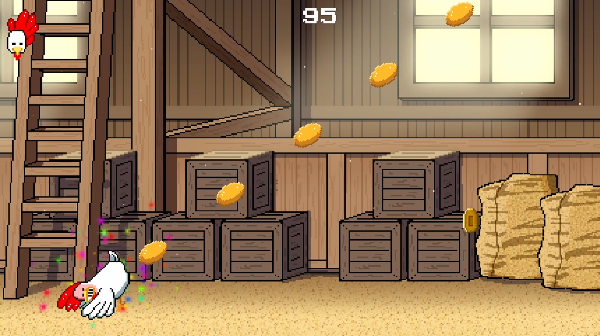 The first level I started with to figure out all the game mechanics was a simple barn interior and added a few more Rooms as time went on. I also wanted to keep the game as simple as possible to play because I might port it over to android and IOS and make it a fully mobile game.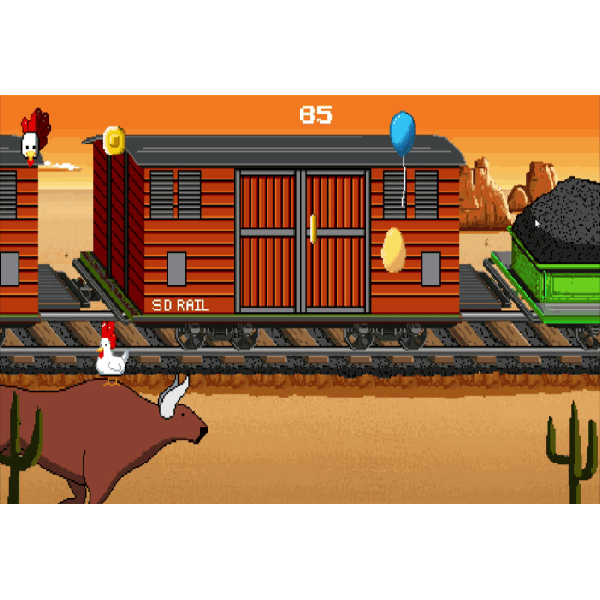 I think the level I had the most fun working on was the train level where the chicken rides on the back of a bull. Originally it was a horse but I thought a bull would be funnier. I enjoyed making the layered background pieces to do the parallax thing and I think it turned out pretty good.
For the main menu I tried keeping the layout simple so it can be used for desktop or mobile play and added the chickens in the background so it wasn't just a basic still image. There are still revisions and changes to the game that are happening and I will do an update post in about a week from now so everyone can see.
The Planned release for the game is mid-late June 2022 and will be a free to play game on itch.io