Hello Command and Conquer fans, it's us again! Firstly I'd like to thank for your patience. Due to the summer holiday we've had a little… delay in our progresses. Although, the "Command & Conquer 3 - Mutants Revenge" mod is not dead yet and we're beginning to speed-up again.
Usually, we were presenting you different kinds of screenshots and models to ensure you that we still keep going. This time however, we have something you probably enjoy much more: concept-arts. All of them have been created by our new team member, Sum77. Of course, it doesn't mean we won't be showing you our new models and screenshots any more...
I think I should also admit, that when the most of our team wasn't doing too much useful through the last two months. Our main programmer Chinka did so much in the matter of adding the Mutants as a new faction, that we can proudly say that the "Mutants revenge has finally begun!"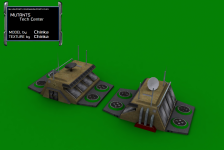 "We're ready to create some technologies!"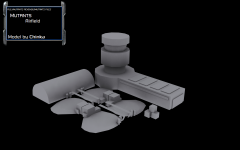 "Did You feel that? It's a Death Wind..."




Mutant Airfield attends the same function as it's GDI and Nod's airbases – gathers and equips the aircraft with fuel and ammunition. Also, qualified cadre of mechanics working in this structure can literally turn a wreck into a new machine in seconds.

Some of our previous models have been re-designed. For example, Anubis Battle Tank received a new, much more detailed and well-looking texture.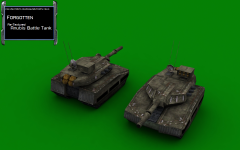 "I'm ready... to serve You!"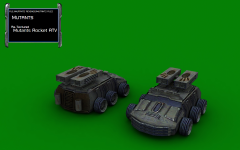 "You need a transport? I've carry only rockets and fuel..."




Light recon vehicle armed with doubled rocket launchers. ATV is a very simple construction, cheap, more powerful than Assault Bike and slightly faster than Pitbull. Magnificent for rapid rushes and defending convoys from aircraft and light vehicles, Rocket ATV is a common unit in the Mutant Army.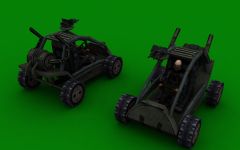 "Very nice place... To destroy something!"




Buggy used by Mutant divisions does the same job as its equivalent in Nod forces – light anti-air and anti-infantry vehicle. Badger Buggy is slightly slower however, but it's also better armed and armored to ensure it can safely reach the frontline.

"Peace through Power!"




One of the most powerful artillery support unit, effective also as an encounter for the tank rushes, able to switch between two modes of fire. First of them fires concentrated plasma charges on great distances. One direct hit destroys a GDI Predator, but the projectile is quite slow. The second mode is a plasma beam, similar to those used in Beam Cannons but on shorter distances and the damage increase is directly proportional to the time of "irradiation"...

Nod forces are very strong now... Beware them Commander...




Of course we got some new screenshots with our units in-game...




Finally, it's time for promised concept-arts of two mutant infantry units, created by Sum77.




... and of course - have a nice week!
~ Makintosh!