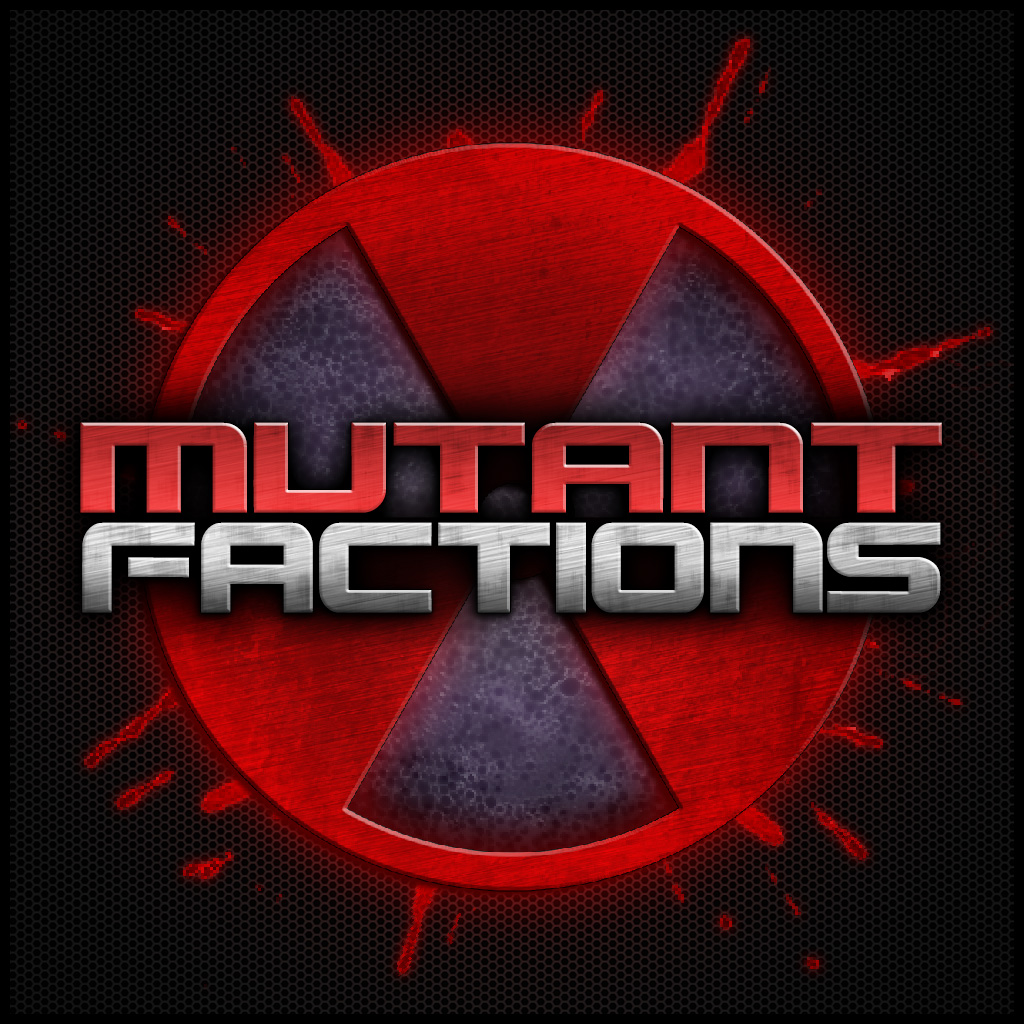 Mutant Factions version 1.09 Released!
Mutant Factions version 0.99 has been released after 6 months of development with some game-changing new features. New graphics, a new game mode and a whole new base-building system have been added to the game! This introduces strategic RTS elements to an already strategic RPG shooter.
Steam Greenlight
Mutant Factions has been Greenlit! It will be appearing on Steam in a few months and we'll be announcing a release date shortly. Many thanks to everyone who voted and provided feedback so far.
New Graphical Improvements
The graphics engine has received a massive overhaul with plenty of polish and new technologies. This version introduces 3D models for the first time, such as pipes, barrels railings and more. Furthermore the lighting engine has been updated to cast long, beautiful shadows off these models. We also have soft-shadowing, specular lighting, animated fog and plenty of new improvements! Here are a few brand new screenshots from version 1.09 showing off the new graphics: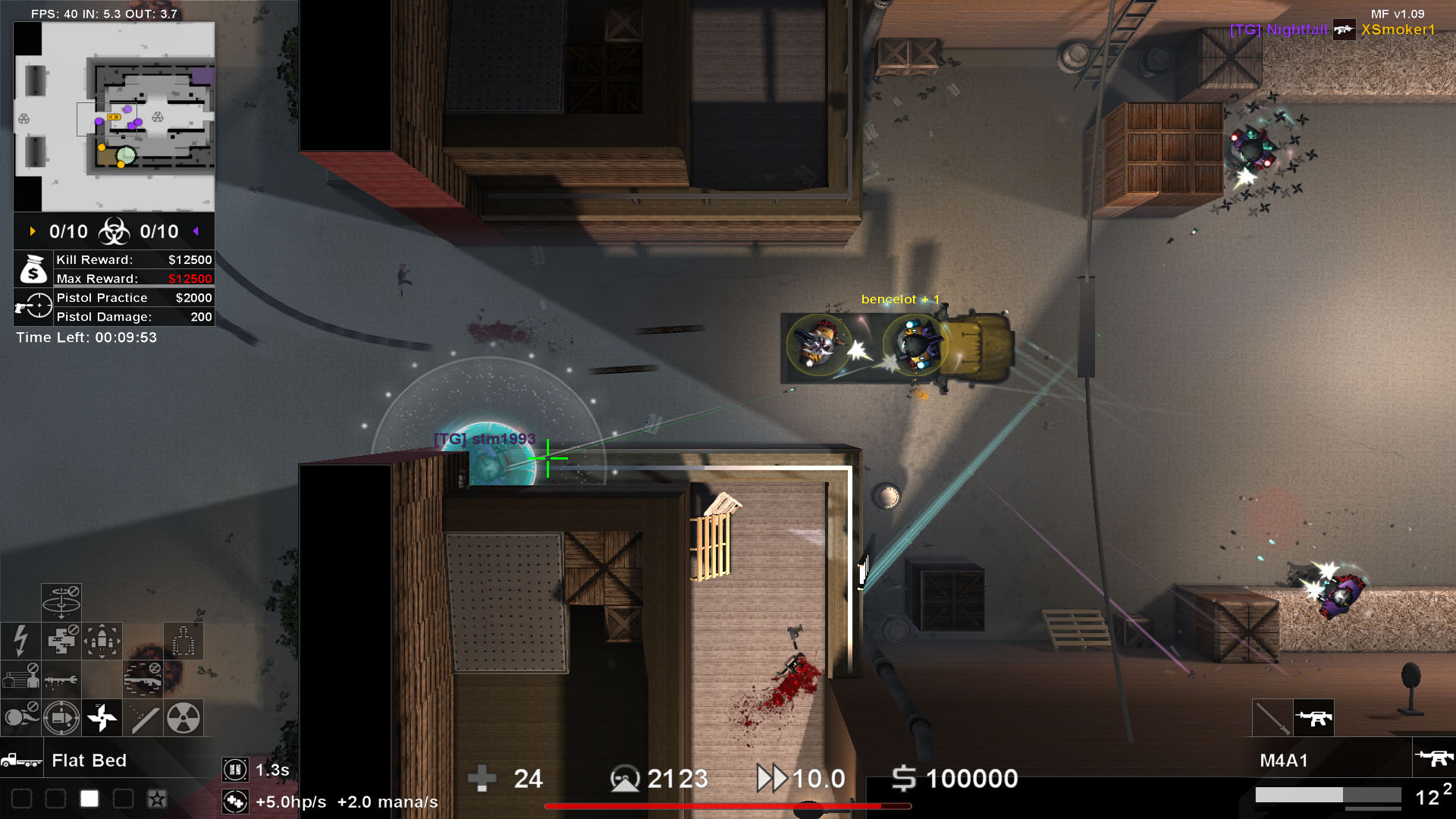 Barrels, Ladders, Crates and plenty of new 3D models!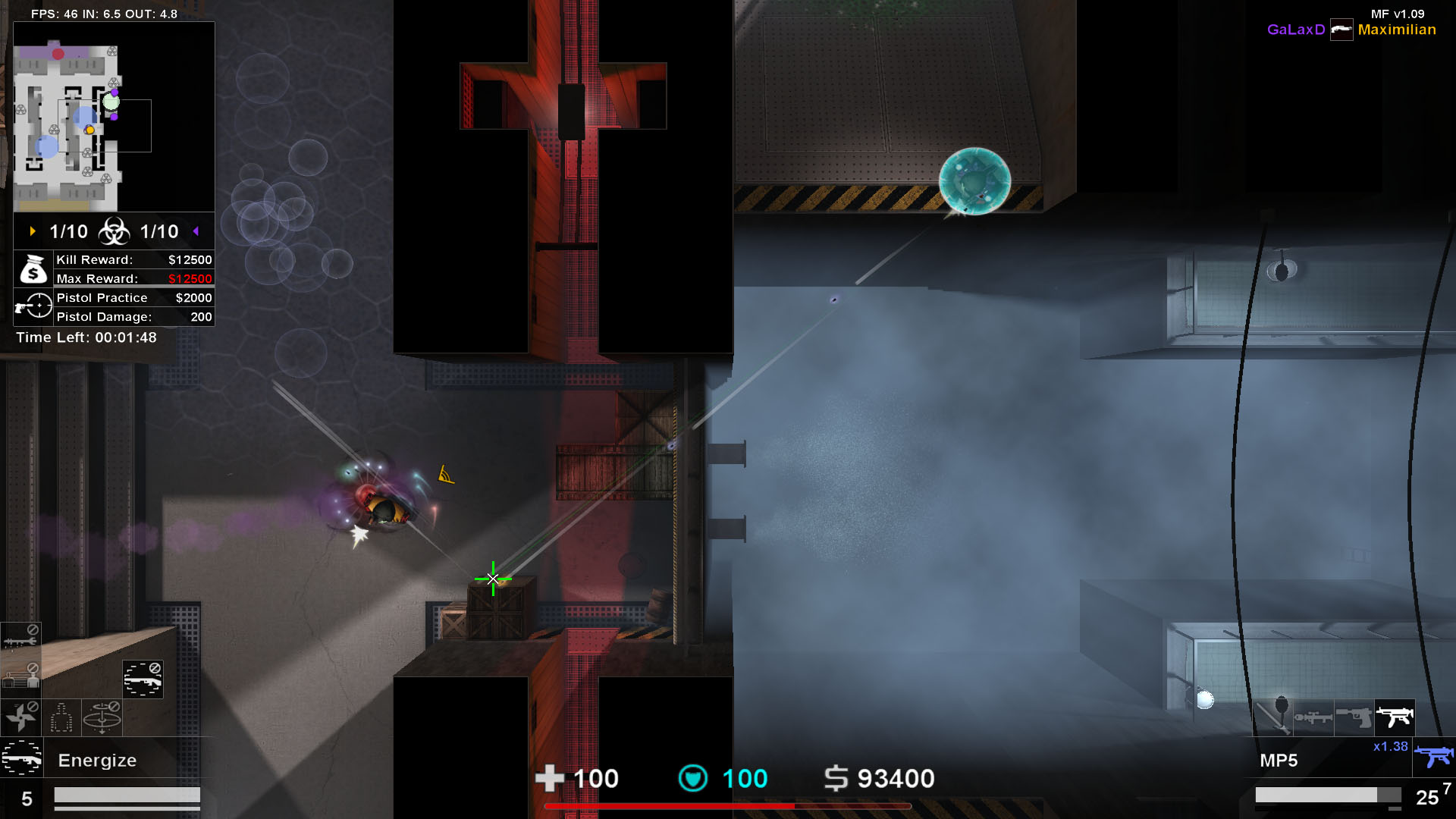 Animated and texture fog adds plenty of depth and atmosphere to the game.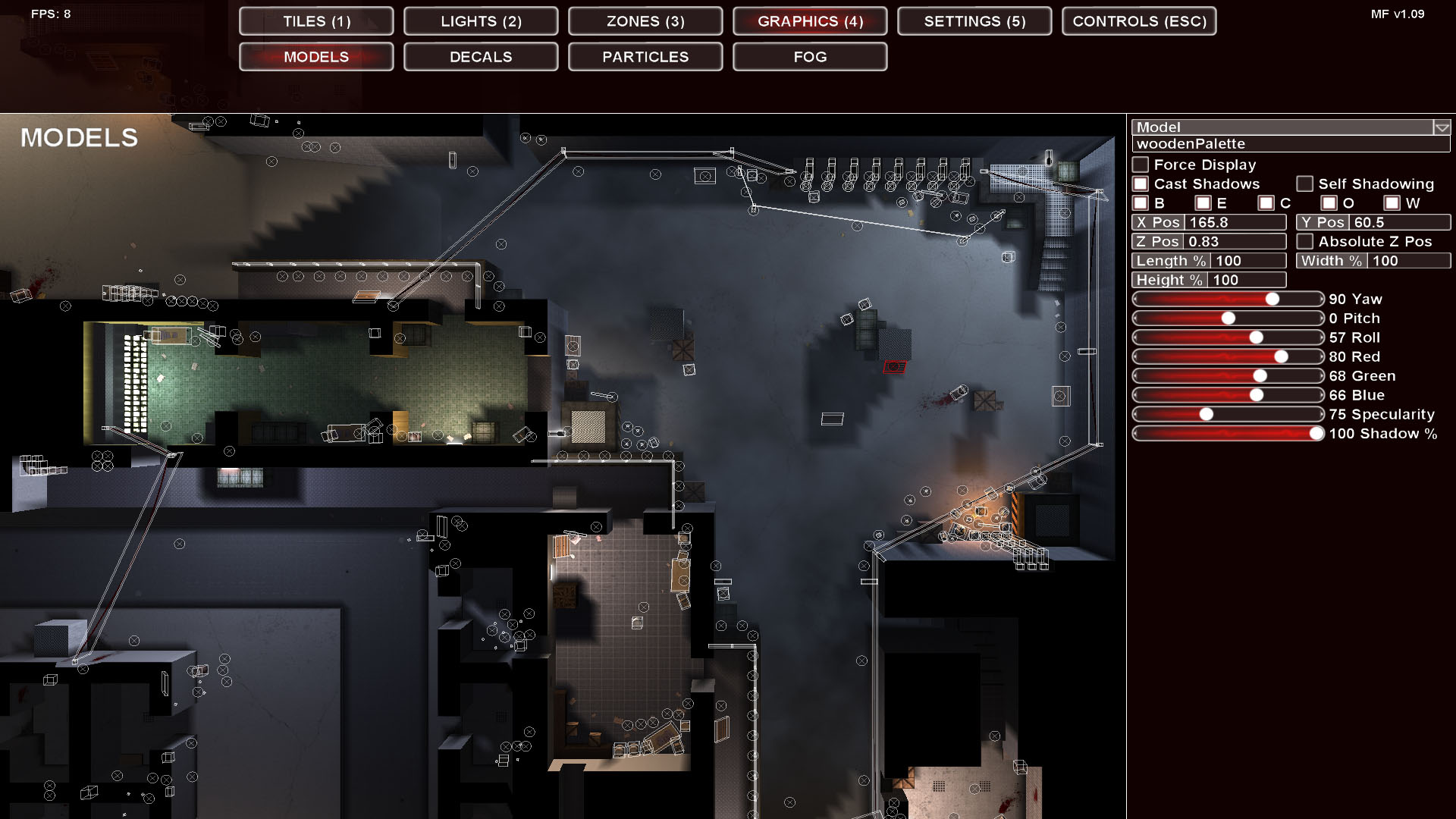 The map editor with new controls for adding and editing 3D models.
Chemical Base Building
That's right, you can build bases now. Chemicals are like buildings in an RTS game - they cost a lot but give many long-term advantages. Place them in secret locations and reap the benefits - you can sell weapons, teleport around the map, reveal your enemies and more!

Chemicals completely change the game. They add a whole new layer of strategy and introduce plenty of RTS gameplay mechanics. As the round goes on you earn cash and spend that on chemicals, placing them in strategic locations in the map. By the end of the round you've built a huge chemical empire!

Best of all chemicals are invisible and enemy players cannot see them. They can still destroy them however if they can guess where they are. This leads to all sorts of deception, deduction and mind-games as you place and destroy eachothers chemicals.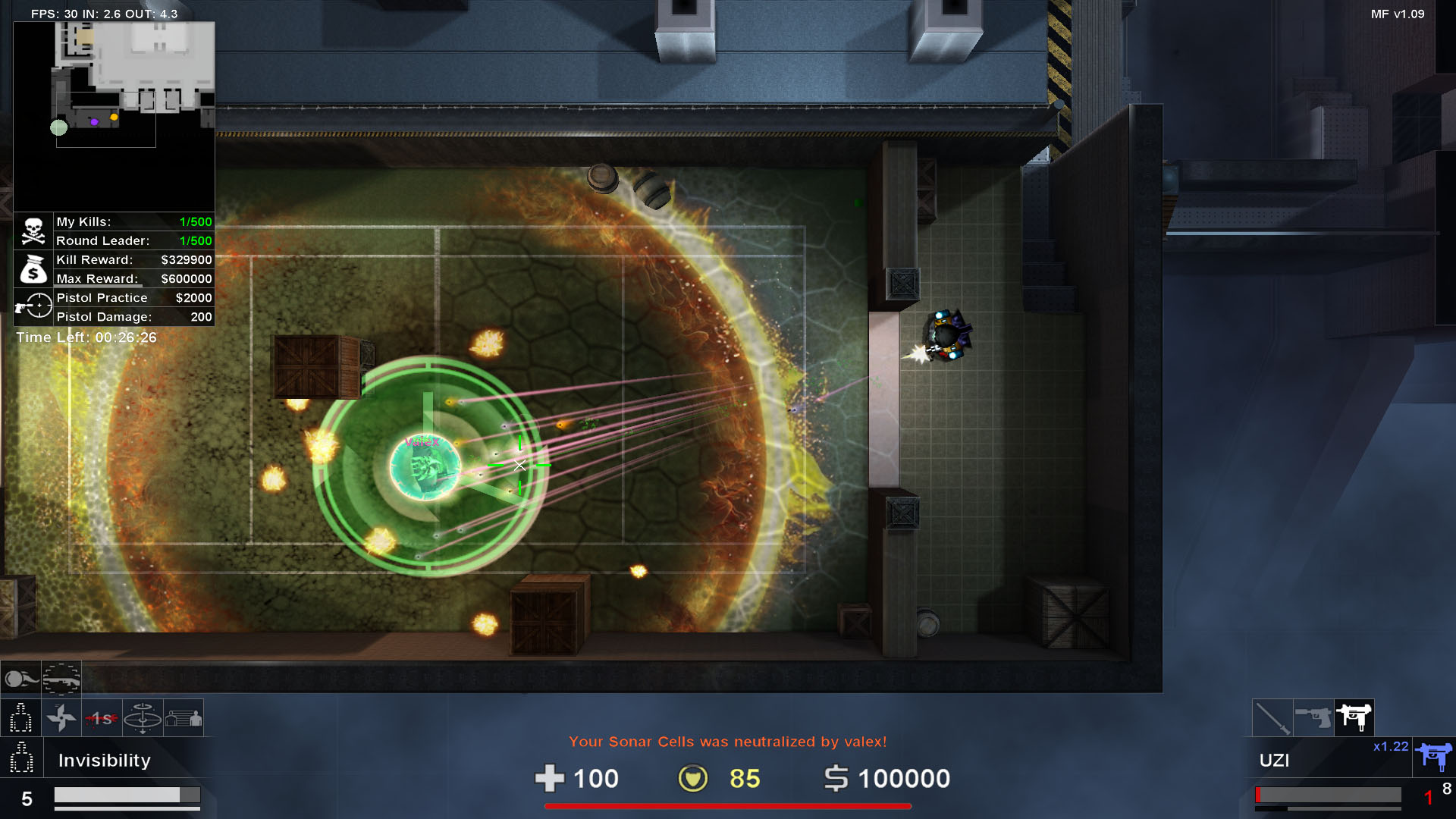 Neutralizing an enemy chemical.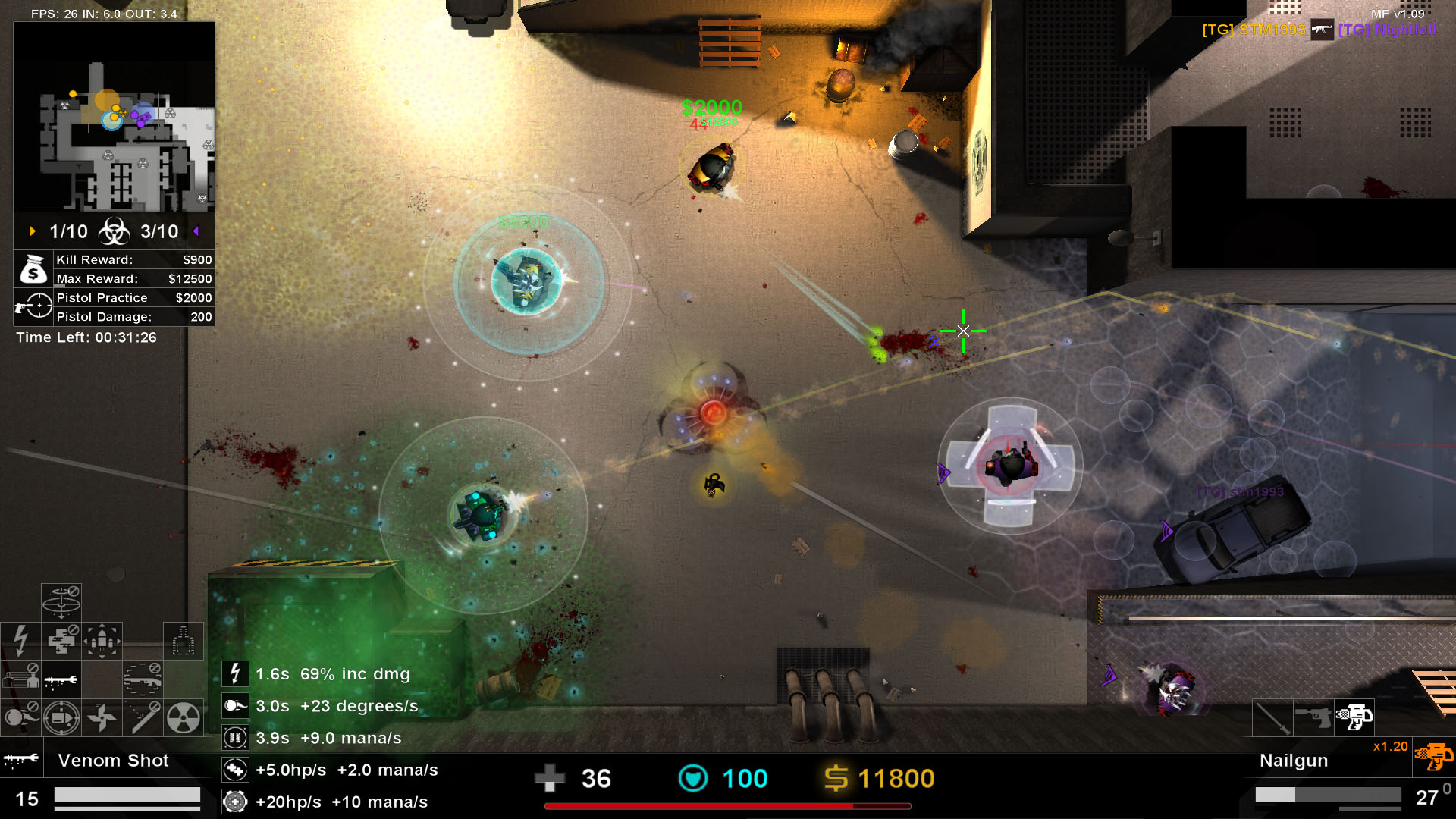 The coloured areas are chemicals. Stand in these to receive benefits!
New Territory Based Game Mode
Chemical Warfare is a new game mode that was released alongside chemicals. It is all about strategic base building and teamwork to capture control points in the map. It completely changes the game. Some of you might know this as "War mode" which has been talked about in the forums for years. Well it is finally here! There are 10 control points randomly generated in the map, and teammates must work together to capture them. This is done by buying a special "Capturer" chemical. These are expensive and capturing is difficult but teams that assist eachother while capturing will succeed!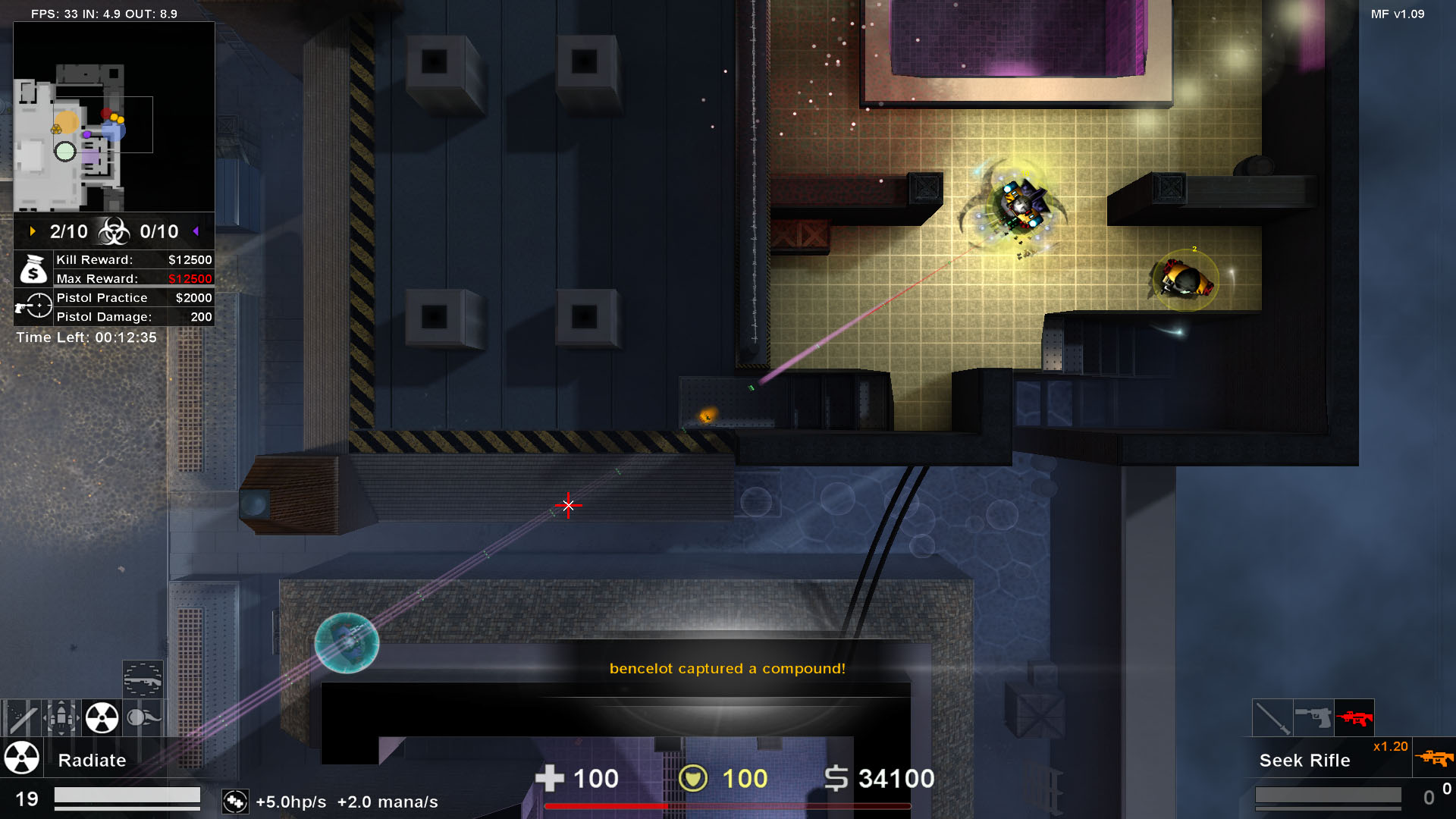 Capturing a compound in the new Chemical Warfare game mode.
There are plenty more new features added in this version, so come online for a game! Mutant Factions will be coming to Steam in a few months, and any feedback you can provide before then will be greatly appreciated. Mutant Factions is 100% free and at only 40MB can be set up in no time.
Have fun!
Links