We have been silent for some time, but that doesn't mean we don't have any progress! That's the collection of things we've been working on for the past 2 weeks.
First, we've begun to renew screenshots. This one is 100% fresh: we've changed in-game "status icons" and fixed portraits.
Before: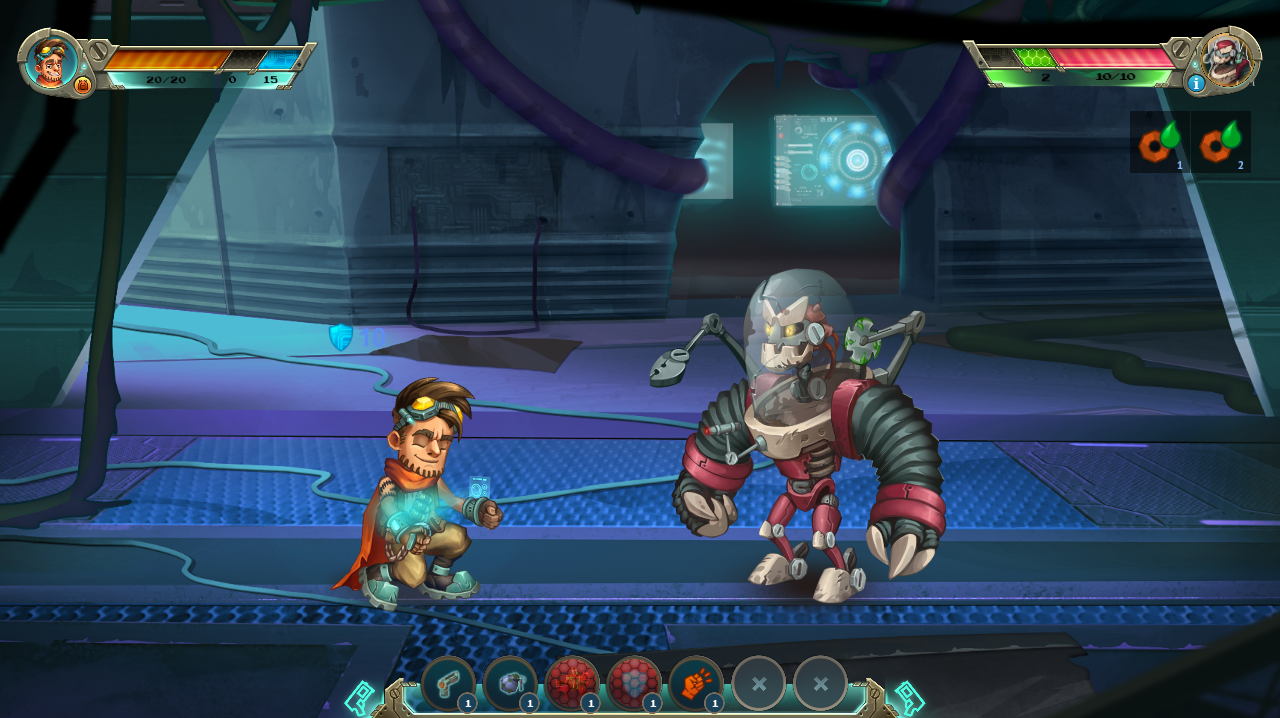 After: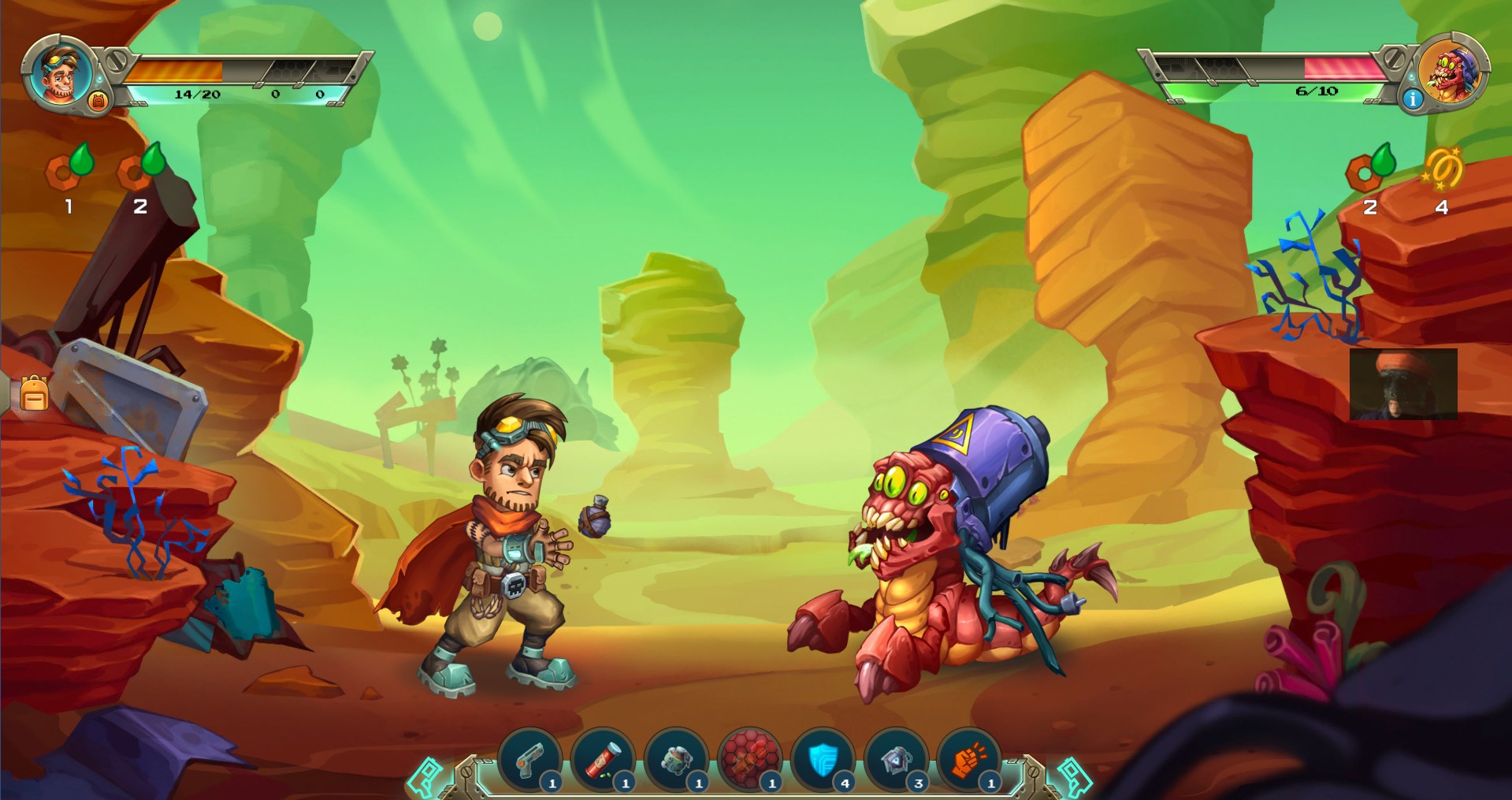 Don't mind the guy on the right. He is there for "I need to get there FAST" moments – we click on him when we need to skip the scene. The "skip" face, by the way, changes with the game build: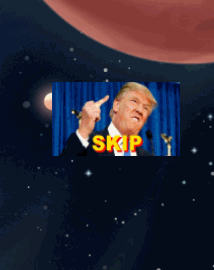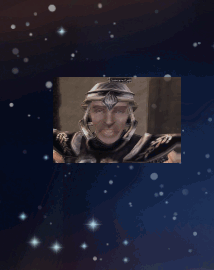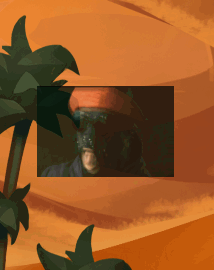 Greenlight time is close, and our artist decided to add something new to the crafting lobby. This "new" thing is a music box. It, well, plays music. Just one track for now, but we will surely going to add more.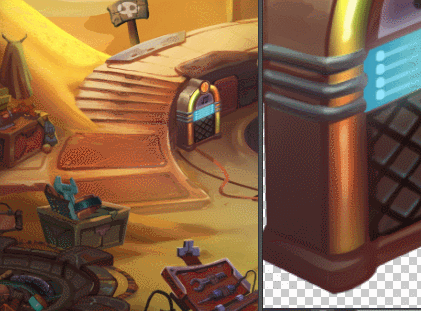 And we have a few new GIFs! Because twitter can't handle their MB might.
I call this "The Robobattle". We are not satisfied with the main character combat (especially with defeat) animation, but the robot's one is quite good.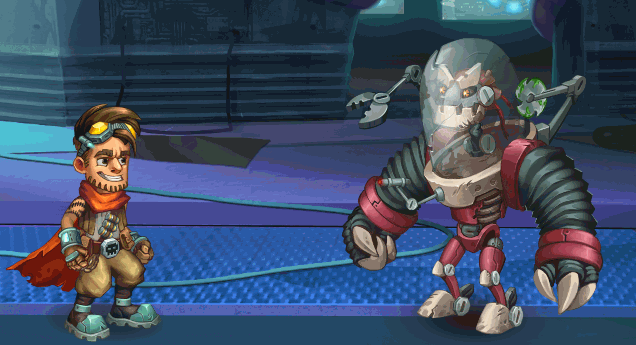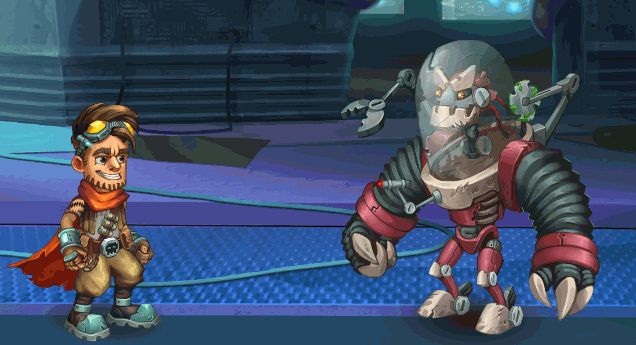 Thank you for your attention! Stay tuned!
EvilCoGames team