I've been working on this update for awhile, and the multiplayer servers now generate a much larger world for players to explore in. The starting area will now be a safe haven for players to meet up in before deciding where to venture out to. However, gravity wells farther out will be progressively more challenging.
As you can see, you now have access to a minimap which you can use to warp to and from different hotspots.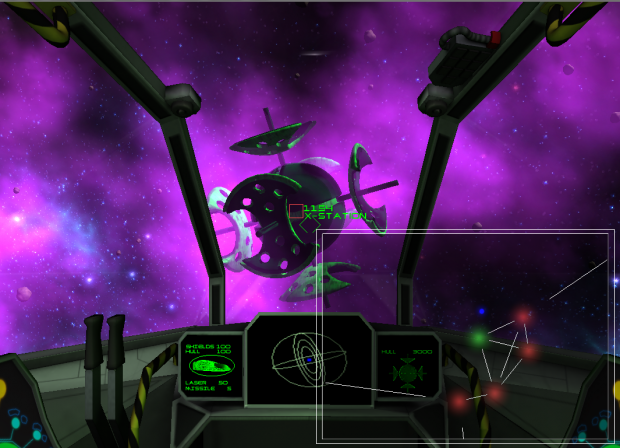 In the future, I'm hoping to capture events such as exploring an area with some friends and finding an enemy outpost. Your side might start losing, but then your teams capital flagship warps in with reinforcements, and the rush you'd get from that.
Next up on the agenda will be addition of money into the game. Players will earn credits for destroying enemies, and with that money you'll be able to upgrade your ships systems, armor, and weapons, so stay tuned!