Hey everyone, welcome to our November update. I have quite a bit to go through so let's get right to it.
This month I got a bit more done then I do on average though I did miss out on a few things I wanted to get to. Some examples are the railing model (see the Developers Vlog for more about that), either importing an ICE particle simulation I made in XSI or messing around with Valves Particle Editor, a bit more work on the maps.
Mapping Progress Reports November 2012
I got to three of our current maps and started work on a new one for a change of pace (well not "new", see screen shots for more info). I made some fair progress in all of them but less than I wanted to, XSI (the railing model and the ICE ps) took up a good chunk of time and I had a hard time getting time to work on the mod this month due to a perfect storm of project demands and college demands.I also wanted to share a new track that will likely be making it into the game. I opted for the shorter of two actually, the original one I had planned to upload is 13 minutes long but I want to leave that one as a surprise so I will hold it back for the foreseeable future.Here are the screen shots:Some of the shots may look less than spectacular as I had to disable HDR on the City 25 and 23 maps due to over exposed brushes that were causing lighting problems.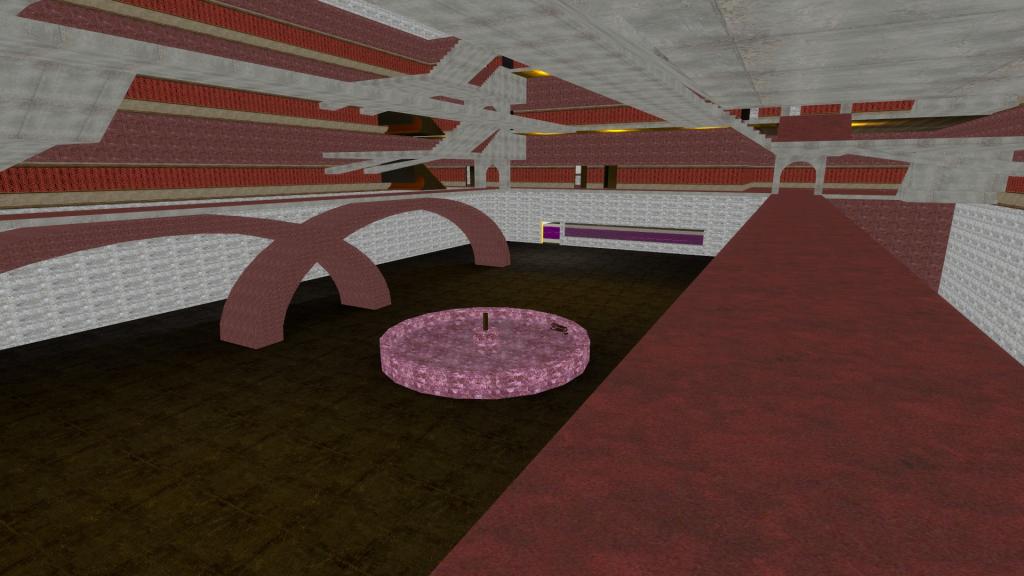 A familiar sight with some new stuff. The particle stuff I was talking about earlier was for this fountain to give the fountain a graphical boost. The central dark rod in the screen shot is a spout for water. What I wanted to do with it was not possible with any Hammer entity and so that is why I opted for particles but it seems ICE particles cannot be imported into Source (as far as I know).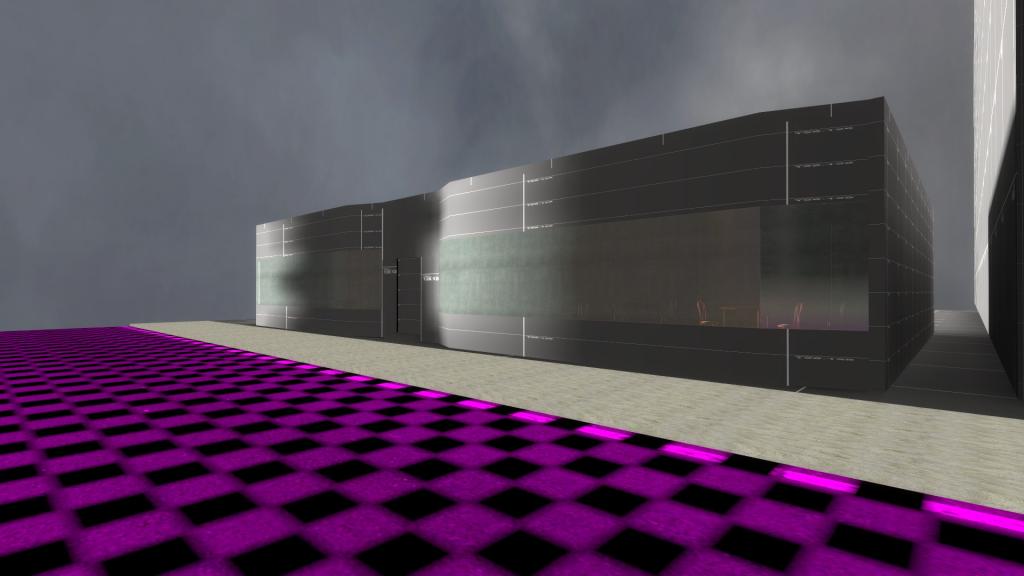 In the Dev Vlog you will hear me talk about a coffee shop at some point when working on this map. Well this is that place. I decided to take that huge building next to the hotel and make it into the coffee shop. Some more work was done on this map in the office building, see the Dev Vlog for more on that but some extra work was done besides what is shown there as well.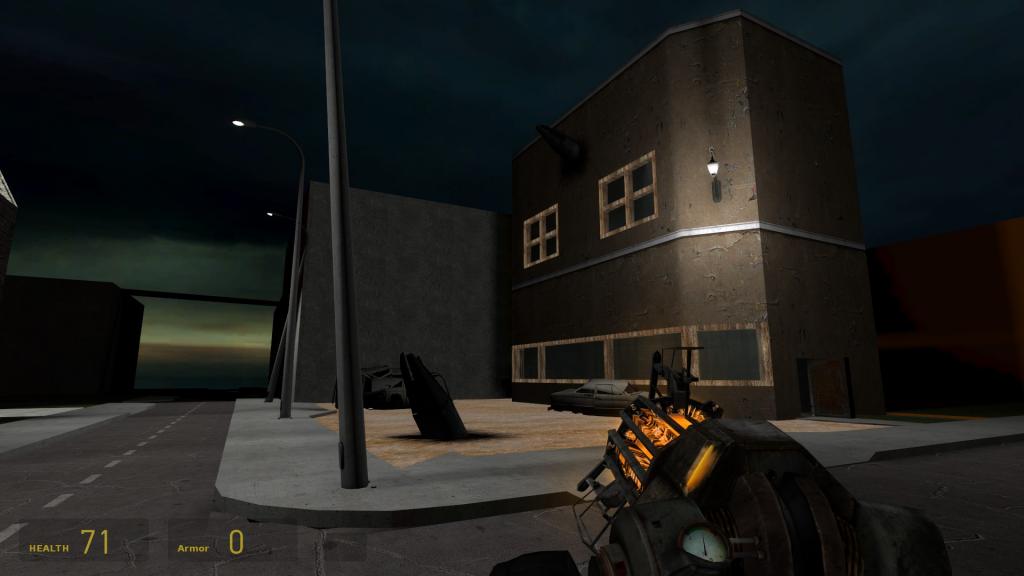 Another familiar location although updated. A lot of the work this month was fixing things in this map. While looking around trying to decide what to do with it I discovered a raft of micro brushes left over from my "experimentation" four years ago. So I fixed those and also got the sidewalks to a standard size (before some were thicker than others) and also added in the parking lot you see in the middle. Off to the far right you can just barely see some dev oranged geometry. This is part of the gate into the city I mentioned in the previous update.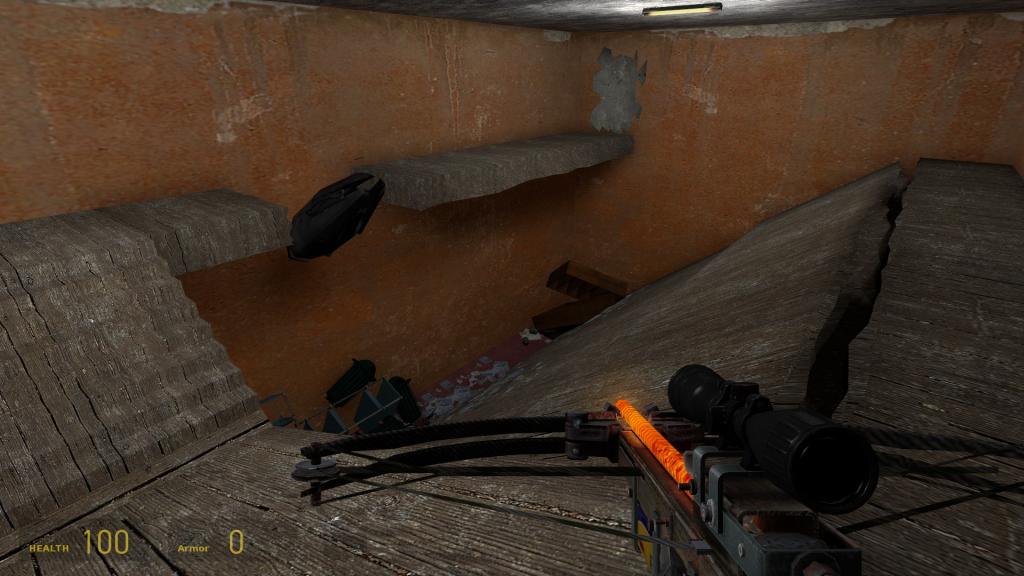 Here is another part of the City 23 map where I added some more meat to the bones. This is to give the impression that the canister did some serious damage when it crashed through the roof and that there was stuff located on the second floor that is now conveniently located on the first floor. Still no structural definition for this building or the one next to it although the one next to it did get some small changes. There is actually a desk missing from this screen shot. For whatever reason Source has a few entities that it has the wrong QC information for and wants to make dynamic when they are static/physics models only.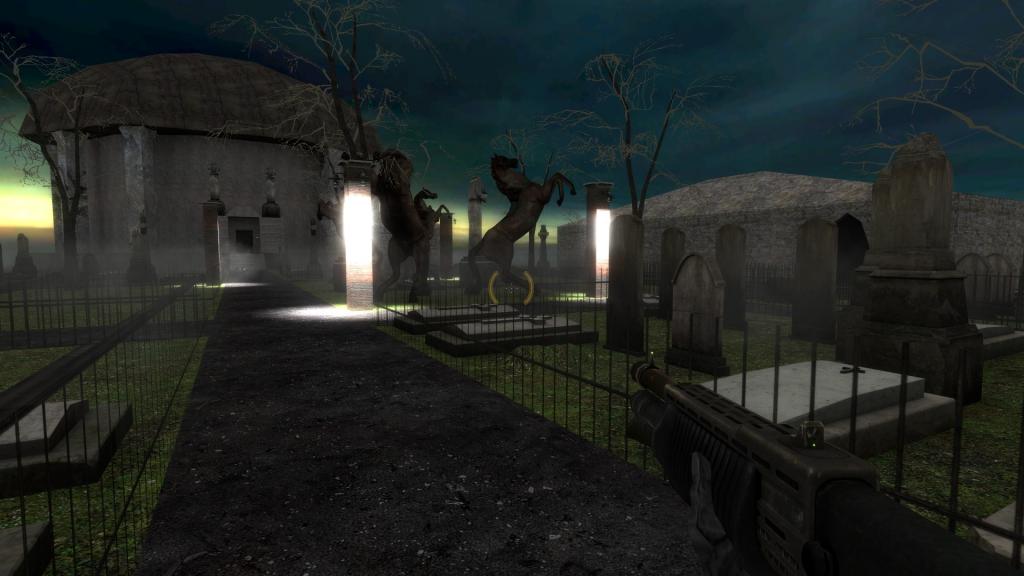 Here is a blast from the past. This was the first time I have cracked open this file in about three years so I had some mighty big spiders to crush that had taken up residence. I did not do too much here. I did some retexturing, fixed a few things, and updated the lamp posts (they had some horrible brush work for the top parts). I toyed round with replacing the fences but I ran out of time and so that will be done during January.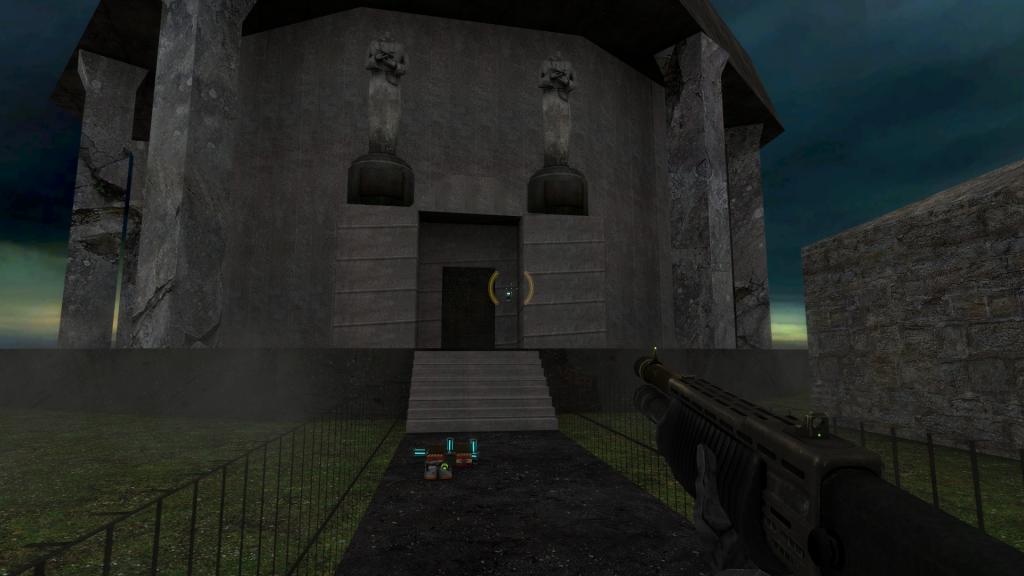 A shot of some of the retexturing. Still working on it but it is loads better than it was before the changes.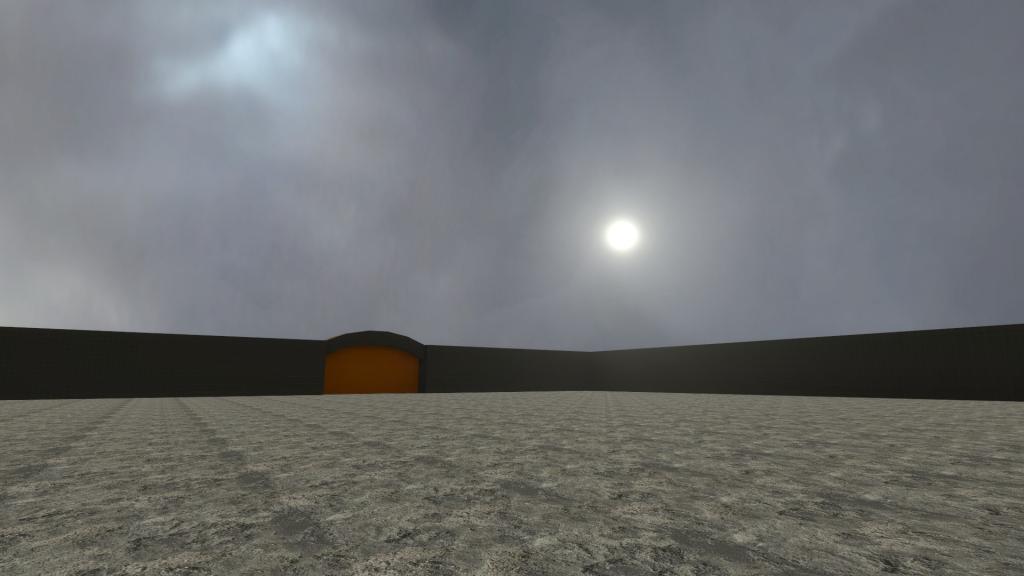 So here is that "new" map I was talking about before. This is actual a remapping of a Chapter 5 map called Stranglehold. The previous map was so messed up and bad I just deleted it and started over. Right now it is really empty but that gate has some interesting detail on the side for when it opens (gears and sprockets to give it a semi-realistic raising mechanism). Here you can also see my second dabble with the env_sun entity.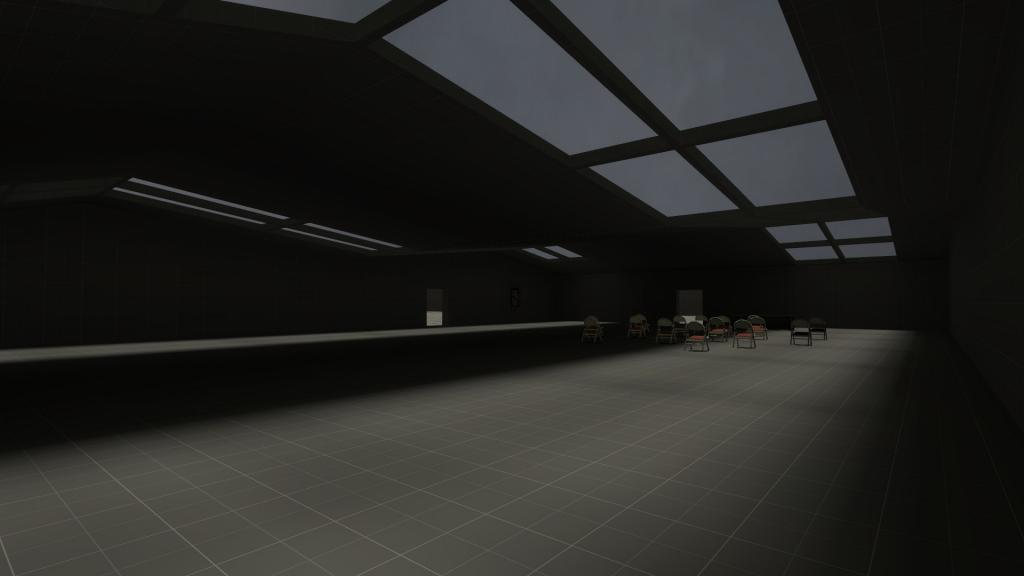 And finally the inside of the only building in the map so far. This is going to be the main command building and it will have underground floors (within the map, not new maps) where stuff will take place and bad things will happen (not extremely bad, but bad enough).
That is quite a bit of the mapping that was done for this update cycle, a bit of maintenance was also done on some maps. However the reason why I did not get more mapping done was that the 2007 Hammer decided to die and started giving me the black view ports bug again. I had to reinstall the SDK and then switch over to the 2009 hammer to finish the mapping (that ate up several days this week) in addition to time constraints. Still it is a bit more than I had gotten done in recent months so I will take it.
Here is that track mentioned above:
Now Shut Up - Mod DB
Developers VLog Edition II
And here is this update's Developer's VLog video.
That's all I have for this update. I am going to try, once again, to get this freaking railing model done but it keeps on being plagued with issues so no promises. I am also going to try and get the particles going for the fountain and to get back into the code and try to get some work done there. If I have enough time left over I may tart work on the HUD as well.
As always thanks for following the project!
-Geowil