Good day everyone, hope you are having a good summer and that your family and you are away from the numerous fires out there. Pretty crazy when you think about it.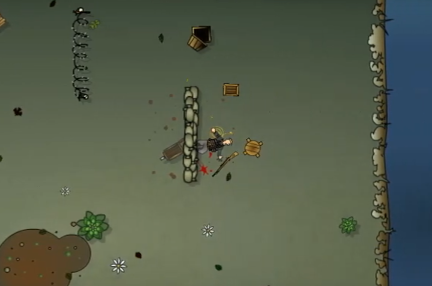 Last weekend I released version 0.1.8a of Mud and Blood Steam. The goal of this patch was to inject some QA into the game, polish everything a little bit before I move on to wrapping up the campaign mode. I believe that the main effort from now will be to make sure the game generates engaging battlefields and interesting combat situations post Vire.

Currently, I have the terrain being satisfying to maneuver and diversified up to Brest. There are plans to make Brest a unique battlescape with narrow streets and destroyed building with intense firefights involving numerous combatants at the same time. This may be done by reducing the length of the map which will augment the concentration of enemies fought at the same time. This is for the release at least. As most MNB vets know already, regular injection of units, vehicles, terrain features will pour in after release as I did over 8 years with MNB2 but I want to make sure the game has everything it needs to generate the combat mayhem you are looking for.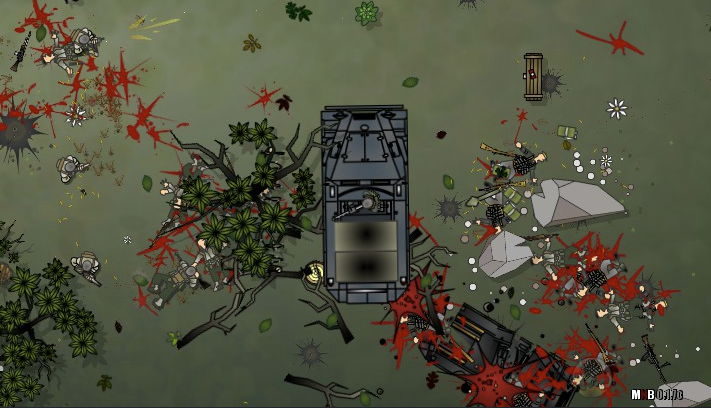 This said here is the list of the changes in 0.1.8a

- Fixed an occurrence where barb wire would spawn in the water at the beach.
- Same for mud patches, few crates and other multiple objects that were changed in the map generation revamp.
- Fixed a crash related to explosions.
- Changed the Stray Cat description. (The battle condition that brings in a Stuart to fight with you)
- Fixed a crash related to Battle Condition (BC) called Earned Trust.
- Prevented UXOs to spawn in the sea.
- Fixed some "irregularities" with the weapon range table.
- Changed the description of the M1 Garand Match (tier2 heavy infantry weapon).
- STG now drops the proper mag when someone reloads it.
- Fixed a fault when a soldier gets replaced but is still targeted by the enemy.
- Fixed a fault when the coax of a vehicle would run out of ammo while firing.
- Remixed a couple of voice lines to normalize volume levels.
- Fixed rifle grenades funkiness (not going where they were shot). It still needs some visual polish but now they work as intended.
- Soldiers that are on fire that miraculously get to the end of the map will not reappear on fire at the start of the next mission.
- Tactical movement (tier 2 officer skill) is now working properly. It is actually pretty slick now.
- The Sniper doesn't get the x2 bonus to hit at close range anymore reflecting his inability to scope at close range and at the same time use his enhanced marksmanship. This is valid for both factions.
- New medal for medics who revive more than 5 Soldiers: St Luke, which subsequently gives 1 XP per revives.
- New Medic medal: St John, after 25 revives which brings any revived soldier back to 25 hp.
- New German equipment: Iron Cross. The medal holders are heroes in the German army. They can influence nearby troops and improving their fighting spirit. They also have 1 Iron Cross save (comparable to veterancy save for the allies). 1% of the German army holds Iron Crosses. When killed the Soldier will drop his Iron Cross.
- Fixed low morale soldiers retreating as soon as the mission starts.
- Implemented the ribbon effects.
- Coded the ribbon engine.
- Entirely redone the Vire biome, now with destroyable tiles!!
- Primary fix for health altering battle conditions (BCs) not kicking in or staying for multiple maps.
- 0.1.8a, fixed tracer crash from the Sherman.
- 0.1.8a, fixed ribbon clicking fault.
- 0.1.8a, pinch maneuver battle condition will not delete bunkers anymore.
- Fixed the cover area of shit ditches.
- Added 76 mb of new voice lines!!
- Added 5 ribbons (secret secret!!)
- Reduced Axis troops hit points by 5%
- Rejig of the Aure valley map generation to allow more cover possibilities while maintaining historical accuracy.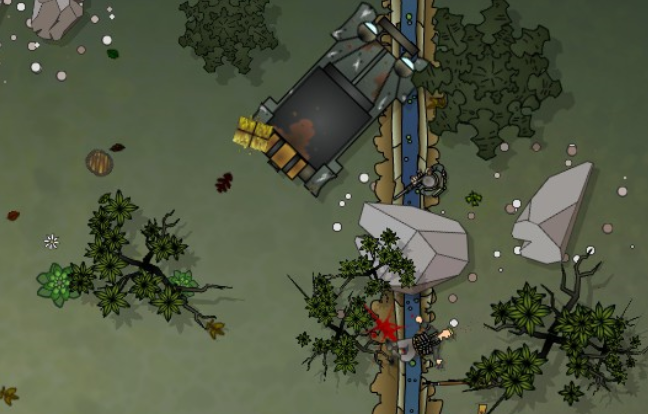 As you can see this update was touching a wide variety of fields and it felt good to do a QA pass on the game at this stage of development. Mud and Blood combat feels crisp extremely violent and fast passed. I am satisfied with the modifications I brought to the game and find myself just playing for few hours totally immersed into the fight. I can't wait for you guys to try this madness and get into the fight.

Stay safe friends, let's enjoy the rest of the summer and catch you all on the next update.

Respectfully,

urb