It has been a few weeks since I last posted, but I got the chance again to make some progress...
MSAA (Multisample Anti-aliasing): Well, not much to say other than now OOK uses MSAA.
Targeting: Outlining as a form of indication of selection / target / hover is becoming more and more common. I really like the effect, so wanted to add it to OOK. After playing around a bit, I was able to do so. It's pretty basic, in the end. You can now hover over another ship to outline it and right click it to select it, keeping the outline until you click elsewhere. Selection sets the player's target as the selected object, however for now it doesn't do much else. Another step forward though.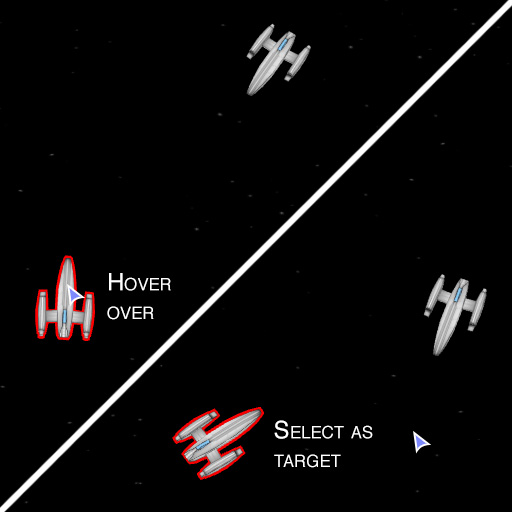 Timers: I have added fixed-rate timers, which will open up quite a few doors for me, as a lot of things can safely rely on timers. My timers have a "repeats" flag, can be invalidated, and are named and searchable, so they should suffice for most needs.
In creating timers, I have already utilized them to properly update the HUD and the FPS indicator. My previous methods in doing so were hacks intended only to be there until timers were in place.