Hey guys,
As promised in the Judgement post, the first post of the week is all about the first of our three release maps, Monastery. The last true stronghold of the Black Rose, Monastery is located in the mountainous Northern Territories, making it very easy to defend. It is for this reason that the Black Rose still hold it.
Monastery features three arenas:
The Courtyard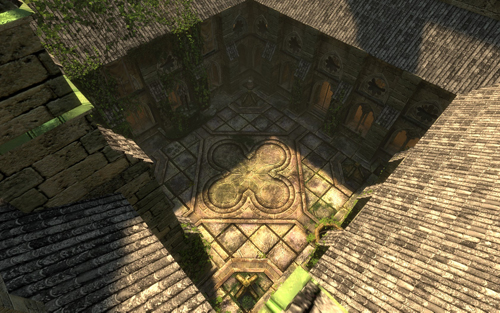 -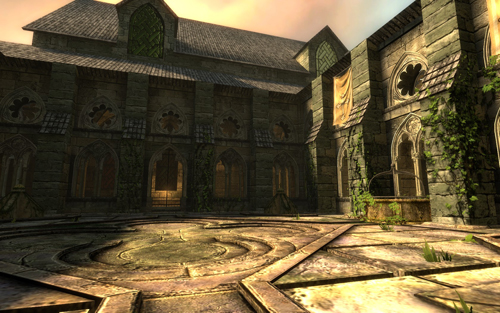 A simple, square arena, designed for sparring and other exercises.
*
The Library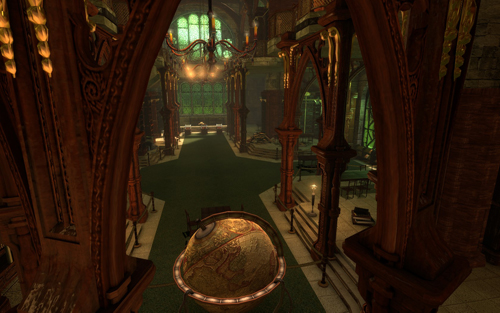 -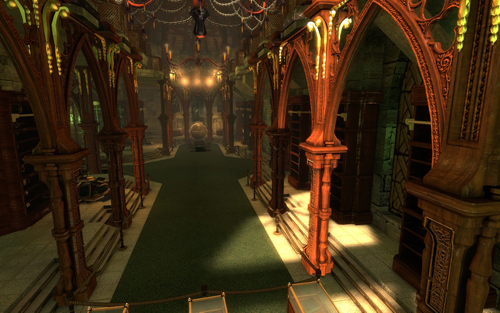 The north wing library is long and fairly wide, allowing plenty of opportunity for evasive movement. At the far end, you can see glass cases containing copies of the Black Rose Treaty.
*
The Balcony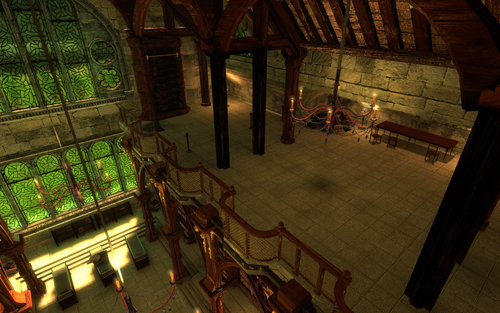 A balcony overlooking the Library. A very small arena, ideal for fast-paced and intense fights.
The Black Rose was once a mighty nation of clans united under a single banner. Before its advent, the world of Blade Symphony had known a very long period of bloody and pointless war - clans warred against each other over minuscule differences and petty land squabbles. Eventually, peace was struck between the three most powerful clans by the hand of a single, mysterious stranger. Together, they signed the Black Rose Treaty at the Rosa Bastion and over time, grew closer until they formed a single state that conquered all the other clans.
However, unity between the clans was maintained not just through diplomacy, but also through covert ways. A secret society of assassins called the Hokuten served as the enforcers of the Three Clans. Over time, the Black Rose leadership grew to rely too heavily on the Hokuten, and many of the assassins saw themselves as the true rulers of the clans. Plotting a coup, they secretly overthrew their former masters and from the chaos that followed created the puppet government of the Greater Wing, so that they themselves might rule.
Those members of the Three Clans who survived thanks to the protection of the Murai Knights fled the Central Territories, heading north and occupying the historical Rosa Bastion, the Knights' stronghold. There, they quickly rallied the peasantry to their cause and declared themselves to be the Black Rose government in exile. Claiming hegemony over all of the lands now occupied by the Greater Wing, the Black Rose set out to reconquer its lost possessions and eradicate those whose perfidy and greed had laid low centuries of peace. As many still swear loyalty to the Three Clans, their soldiers still number in the thousands, with the Murai Knights, the most loyal among them all, waging a shadow war against the Hokuten.
---
Finally, before I go, a quick word of warning - we'll be missing Thursday's update because of Thanksgiving. See you on Saturday!
---
You can follow us on twitter if you want, or Like our page on Facebook. And just for completeness' sake, here are our forums where you can talk about Blade Symphony, Dystopia and Puny Human in general.