Good day comrades,
Thanks to your support, we have a place among the Top 100 most popular mods on the MOTY 2014!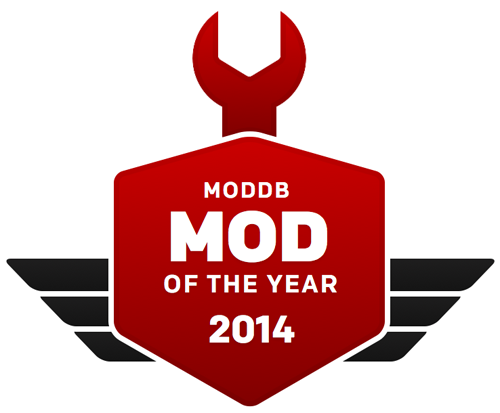 Now there is only one thing left to do and it is to achieve to the top :D!
If you have doubts about how to cast your vote, it only requires two steps:
In the summary page of the mod you want to support you will see a green button with the label "TOP 100 OF 2014 VOTE FOR THIS MOD", you should click that button.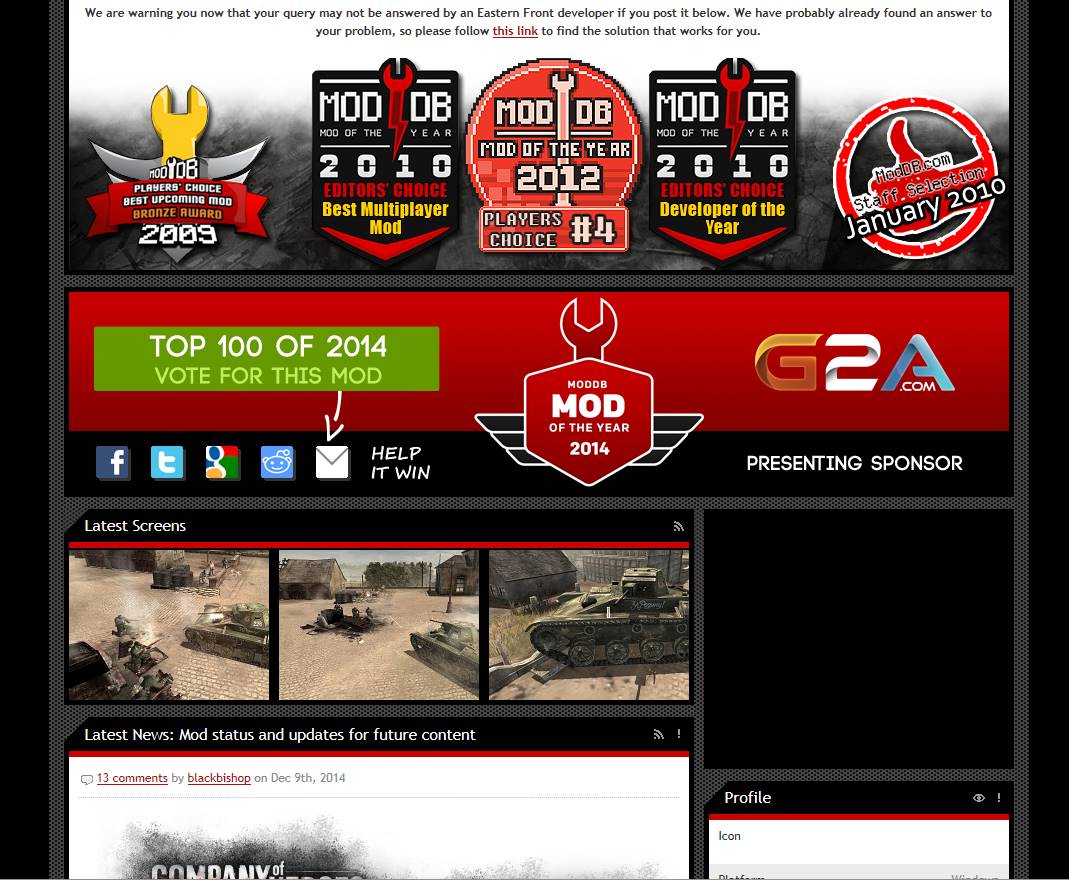 You will be redirected to a page where all the top 100 mods are shown, organized by their base game.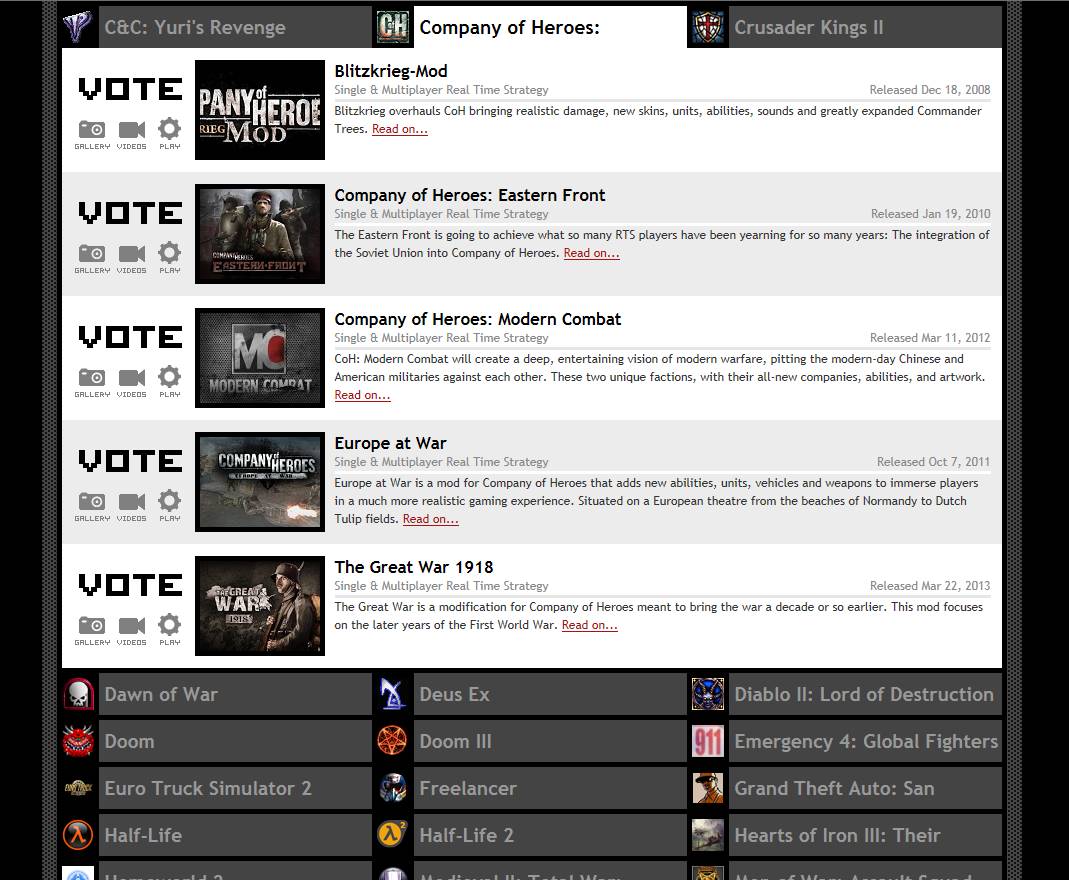 You just need to click on "VOTE" at the column of left of the mod's entry. You can vote for many mods you like, so feel free to vote for any other CoH mods or mods from other games that you like ;).
You will know your vote was saved because the page will change and it is going to look like this: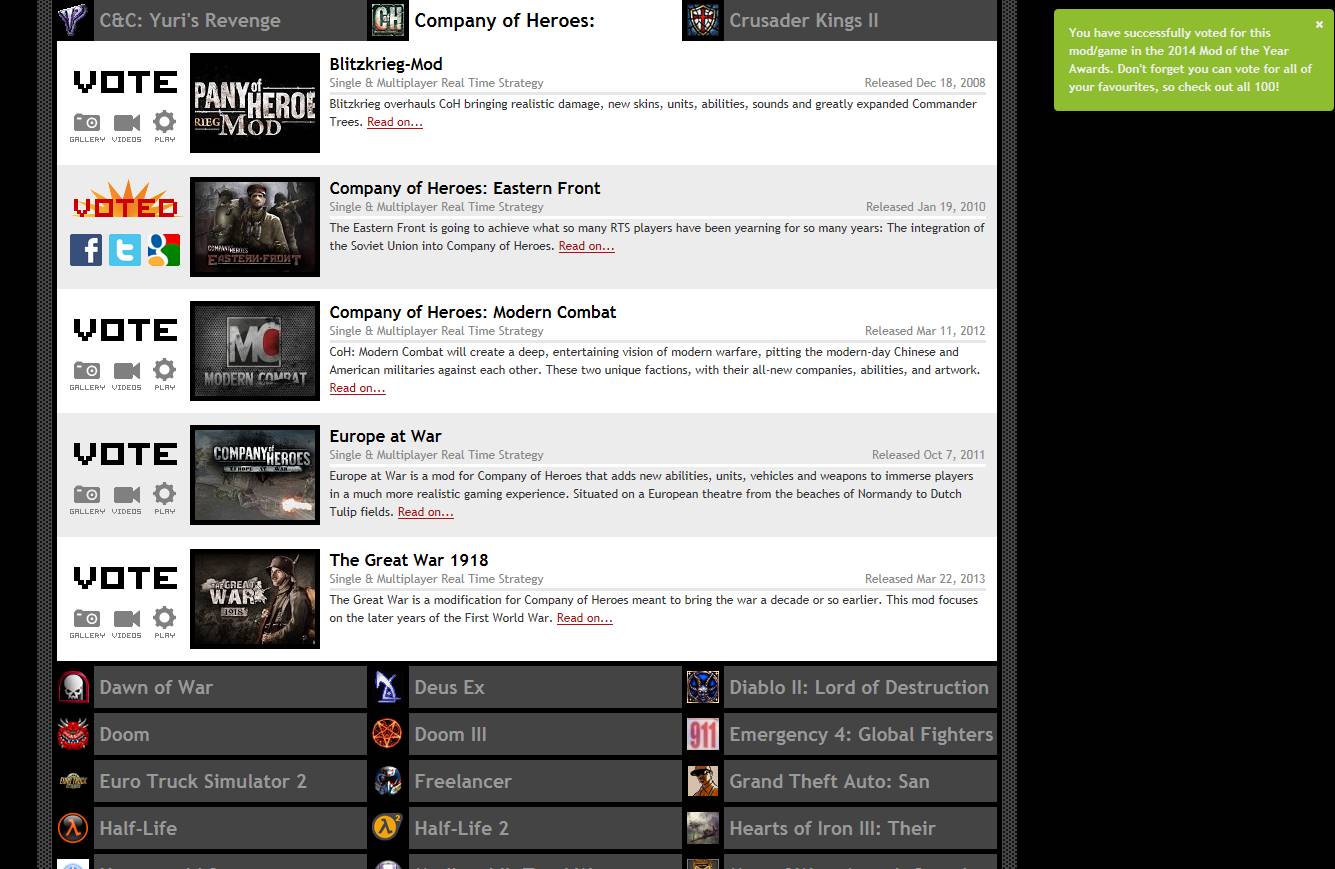 Last year we ended having an honorific mention because we couldn't pass the 4th seat by third year, let's take the first place this year!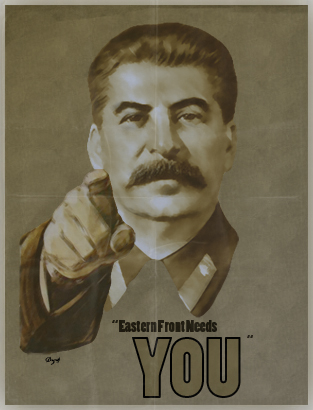 Also, Christmas is close, and we will prepare an event to give away some "presents", if you want to know more about it then stay tunned ;)!
Thanks for your support,
Archaic Entertainment Team