What a long day.. It is getting harder and harder to dedicate more time to Mothership, but that won't stop me! Whenever you have something you need to do you just have to push and don't stop on your way!
---
Reinforcements - Miners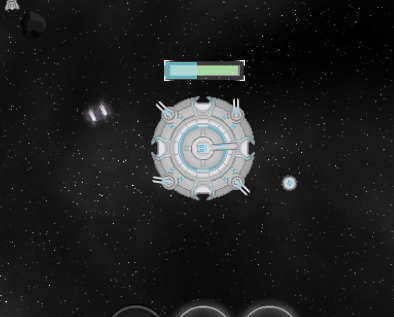 As we know, viewers can spawn miners to assist in mineral gathering. While fighters can grab floating minerals and get minerals on kill, miners provide minerals to everyone. After obtaining a full load of minerals from an asteroid the miner has to make it back to the mothership in one piece for it to benefit anyone.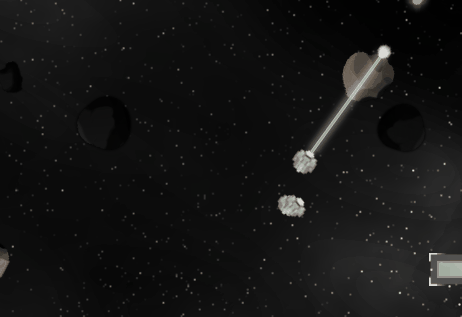 Above is an early concept of the mining. Very basic. Below is a more finished concept.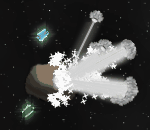 Quite a few miners. But you can see a few sparks as they mine now.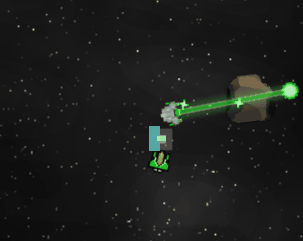 Asteroids do have a limited supply of minerals. If there are no asteroids left the miners will turn in what they have and leave. Miners are slightly more durable than fighters but they do not fight back against enemies who may have targeted them so its a good idea to defend them! When miners turn in their load everyone gets it while the player who recruited it gets double! For example a miner turning in 5 minerals gives everyone 5 minerals and the owner gets an additional 5 minerals for a total of 10! Spawn miners early into a battle to get the most benefit.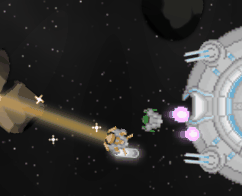 Higher tier miners collect minerals at a better efficiency, speed, and have a higher capacity to turn in bigger loads. Endgame mining will be profitable, especially at high streamer mode difficulties and longer runs.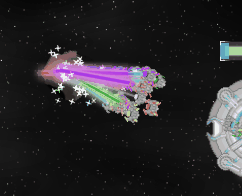 Time to get started mining those asteroids!
---
Conclusion
Miners are valuable! Keep them alive for more minerals and maybe you can afford your next turret upgrade! I am really excited to focus more on stream mode. Lets just hope I survive my day job until I finish it! If you are interested be sure to go to our website MachVGaming to sign up for alpha testing.
~ Andrew Barontini - Lead Game Developer - Mach V Gaming
Twitter - @Healstation

Discord - Mach V