The idea with MachV's streamware is for applications to be played alongside another game whilst streaming. Mothership can be played standalone, however, there are more benefits to streaming. Ideally the player will log into our website and choose the game/application to run, in this case, Mothership. Once loaded you will see this screen:
---
Main Menu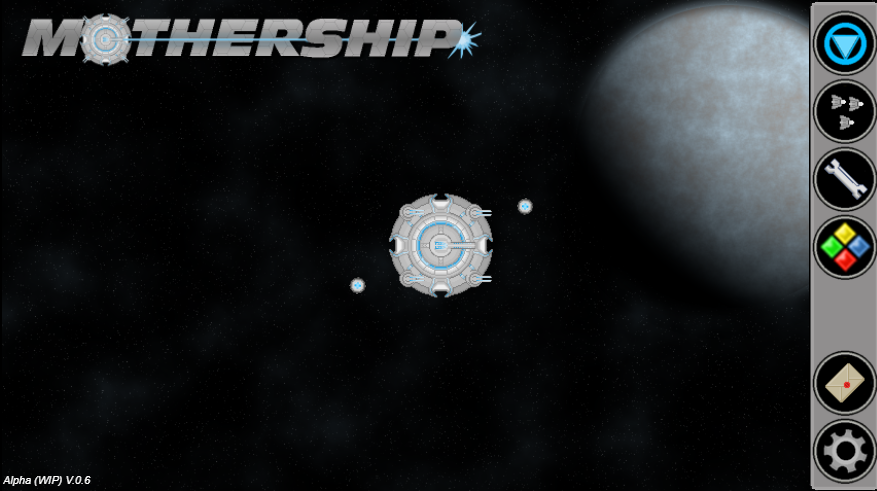 This menu will have your ship in the center and display current stats. The main menu has a bar on the right with all your different options. These are still being worked on but starting from the top you have:
---

In the scenario menu you will be able to progress through different levels to get acquainted with how the game will work. There are many different types of levels including Elimination, Defense, Boss Fights, and more are in the works. After defeating the previous level a player can move on to the next. Once the starting levels are completed the player will be familiar enough with the game to try Stream mode.
---

This menu will allow a player to set up a stream run. Stream run will let the player travel to random areas to gain loot and rewards. The difficulty of a stream run starts low but the options here allow a player to increase the difficulty for better rewards. Hardcore mode will allow even BETTER rewards but at a high cost!
---

This screen allows the mothership's loadout to be customized. Each ship will have its own limits as to what it can have equipped.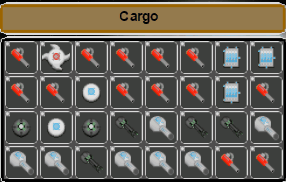 The right side is the current inventory of the player and will feature an item upgrade option in the future. The top shows the name of the ship. In this case the ship's name has been changed to "Woodcutter".
---

This is the in-game shop where you can spend your hard earned minerals. We have not decided on a final look for it so this is just a mock up of sorts. The shop items will change daily and have random properties. There could be a really good item in there! An option for mystery modules could be a possibility. Purchased items will be sent to the players mailbox which can be claimed later. The last 2 buttons are the mailbox and the options menu.
---
Conclusion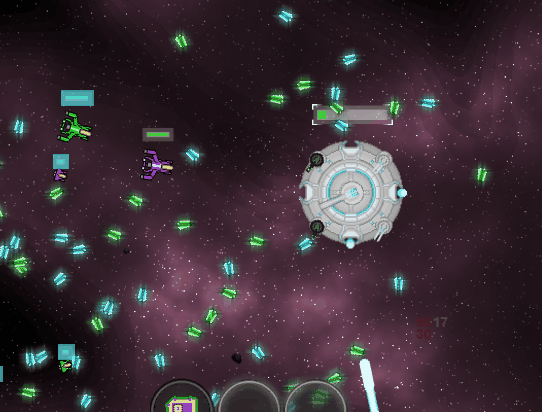 We want the game to be a chaotic tower defense with enemies everywhere, minerals to pick up left and right, and strategy with stream viewers. Mothership will be a heavily loot oriented game and in the next blog I will go in depth about the loot system and the changes involved.

Spanner is getting tired of waiting.
~ Andrew Barontini - Lead Game Developer - Mach V Gaming
Twitter - @Healstation

Discord - Mach V