Hi everybody. Today I have a new update first off I have finished the first boss and started working on the second world which is desert themed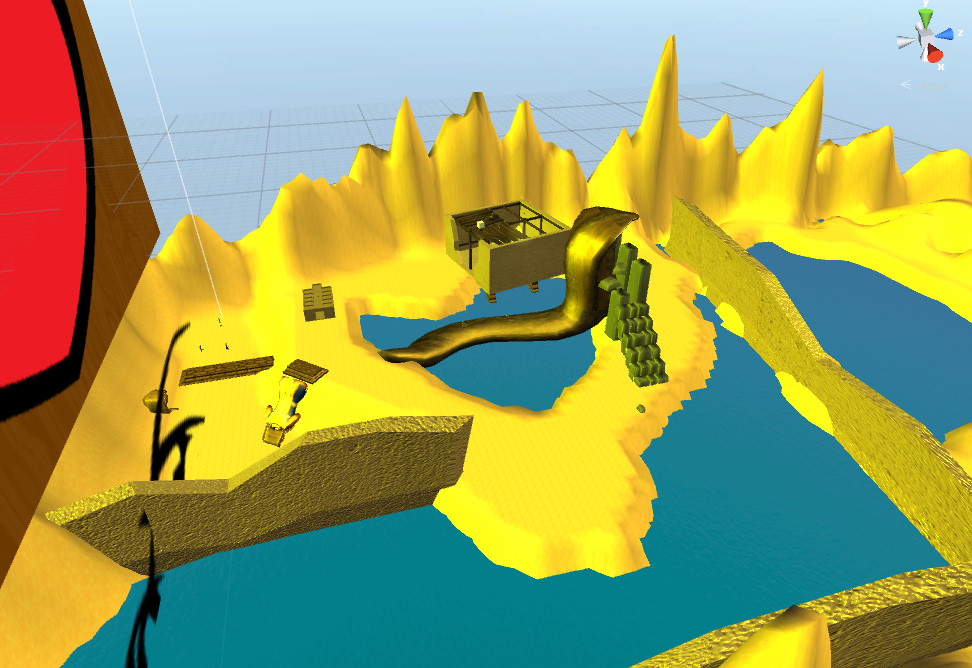 This is just a small portion of it. The screenshot is currently W.I.P.
Along that I have been planning out some new cutscenes and also plan on animating them. But sense Sam has still been gone the making of these cutscenes have been put on hold. I had to call in a favor and get Pixl's help and he did the model of Lenard. Which I am seriously happy about. I had to rig him though but that's okay (even though I suck at rigging)
Also I have been updating the soundtrack lately and I got some new songs. Check it out!
Skylerpeter.bandcamp.com
Anyway I will make sure to update more often.
Thanks- Loaten
#platform
#freeroam
#3D
#GameDevelopment
#PixelatedMassacre
#Loaten
#LoatenReviews
#Spearvin
#SpearvinAndTheMinhatchers
#Unity
#Unity3D
#Indie
#Soundtrack
#Story